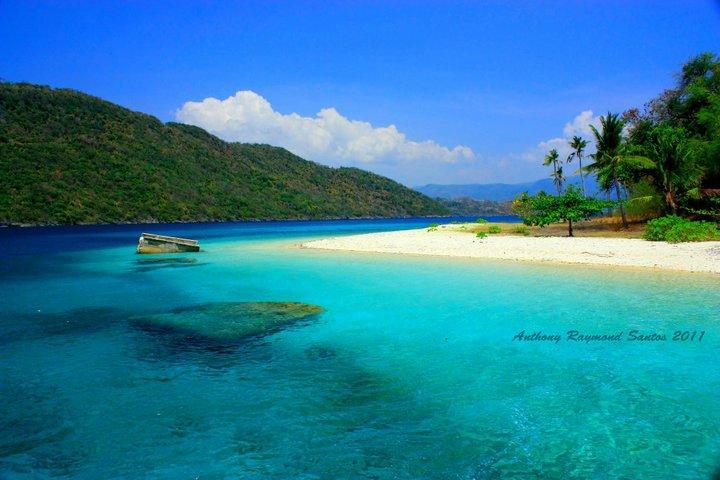 Located in the southernmost tip of Oriental Mindoro, Bulalacao is endowed with natural resources ideal for tourism development. It has islands, coves and peninsulas declared as tourism zones and marine reserves under Proclamation 1801 dated November 10, 1978 for administration by the Philippines Tourism Authority. The province of Oriental Mindoro as well was included in the prioritized area under the 1993-2002 Tourism Investment Priority Plan.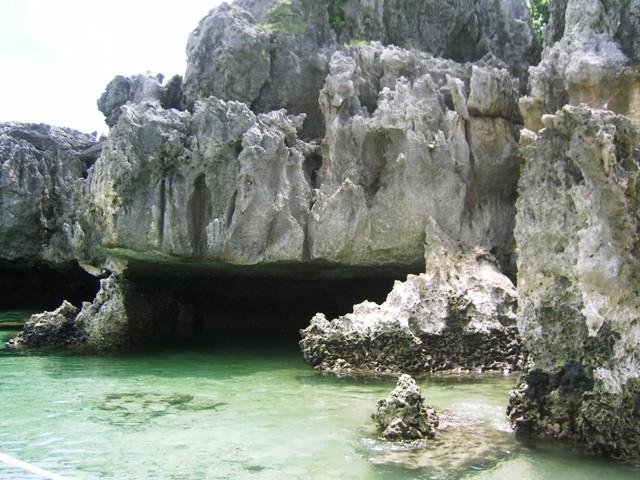 Island hopping is one activity that visitors enjoy most. From Bulalacao Bay, there are motor boats which can be rented for a day's travel going to these islands depending on the capacity of the boat and the distance of the islet to be visited. The Municipal Government, through the designated tourism officer, provides assistance in arranging the tour.
Alibatan, a more or less five hectare island located three kilometers northeast of Bacungan and southeast of the town of Bulalacao is noted for its white sand. Big rocks are present throughout and the southern part is mountainous. A lake of more or less half an hectare can be found at the middle of the island. The place serves as a hatching area for seagulls and turtles. Although the area abounds with the different species of fish, fishing is dangerous due to the presence of whales because of its nearness to the channel going to San Jose, Occidental Mindoro. Corals and oysters can be found all around the area. The island is also called "Target Island" because bombing practices in 1946 were made in this place by the Americans staying is San Jose, Occidental Mindoro.

Sibalat Island is located in the northwest of Alibatan Island and east of Bating peninsula. Like Alibatan, Sibalat boasts of white sand, big rocks, corals, shells, oysters, and is an ideal hatching place for turtles. This island measures 2.5 hectares and the surrounding water is suited for fishing and scuba diving.

About 1.5 kilometers south of Barangay Milagrosa lies the 12-hectare

Aslom Island which has the same features with the first two islands. Half of the island is planted with coconuts and is a good place for ships to anchor during storms. A big cave could be found at the southeastern part of the island.

Maasin Island is situated at the southeastern part of the Municipality of Bulalacao, and is seven kilometers from the town proper. The middle of the cave-shaped island is devoted to coconuts. Other parts are full of cogon and the part facing Tablas Strait is mountainous. The island covers 90 hectares. A 30-meter fathom deep channel could be found between this island and Tambaron Island.

Tambaron is a 160-hectare rocky, mountainous island separated by a channel from Barangay Balatasan. This is forty kilometers from the municipality and is a hunting ground for wild pigs and monkeys, the place being full of cogon. It is also ideal for cattle and goat raising. The water around it which is 30 meters fathom deep is suited for fishing.

In the northern part of Bulalacao lies Suguicay. A part of Barangay San Juan, this oblong-shaped island is separated by a channel. Suguicay is filled with coconuts trees and mangroves at both ends. This more or less ten-hectare island abounds with corals and different kinds of shells.

Located at the southern part of Mansalay and at the northern part of Buyayao Peninsula, some 50 meters away is the island of Buyayao. There is a road constructed on the southern part going to the northern part which is planted with coconuts. Big snakes, called "sobre kama," are found in "Malaking Yungib" (big Cave) and in mountain. The water around the island is suited for deep fishing.

Buyayao Island is 206-hectare forest reserve with more than 500 forests species under thick vegetation and ornamental plants. It has caves with abundant wildlife, such as squirrels, deer, wild chicken and bear cats. It has three sources of potable water. According to Cristina Ford, during one of her visits to the island, it is one of the most beautiful islands in the world. It was partly developed during the time of the then Minister Manda Elizalde of PANAMIN.

Pocanil is located at the mainland of Buyayao Peninsula, north of Barangay San Roque. The place is rocky and suited for goat raising. This is a reserve area.

Liwagao, an island under dispute with the Municipality of Caluya Antique, lies in the southeast portion of Bulalacao. It is approximately 100 hectares in area with a long stretch of white sand. It has different classes of quality pebbles, coral formations and a diverse marine ecosystem. The northeastern portion of the island is thickly covered with coconut and lumber trees. Coconut crabs once abound the area. It is an ideal hatching ground for sea turtles.

Up-trekking to about 1.5 km. From Poblacion is a 64-hectares tree park operated and maintained by the municipal government. The area is ideal for camping, hiking and trekking. From the area is a breathtaking view of Bulalacao Bay and the surrounding islands.
Island Hopping at Bulalacao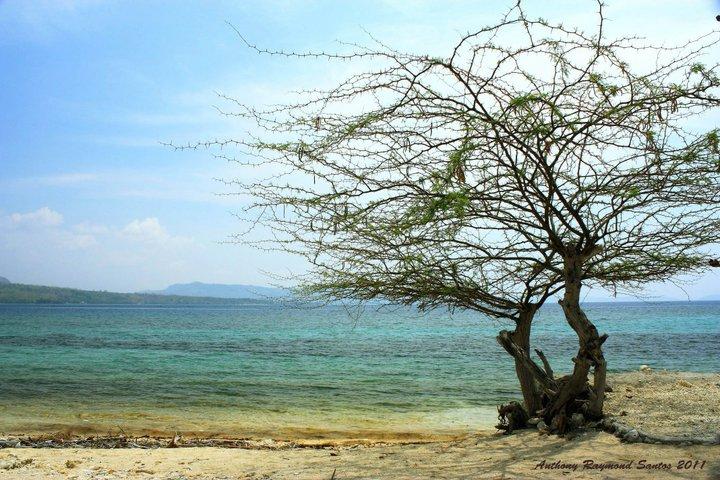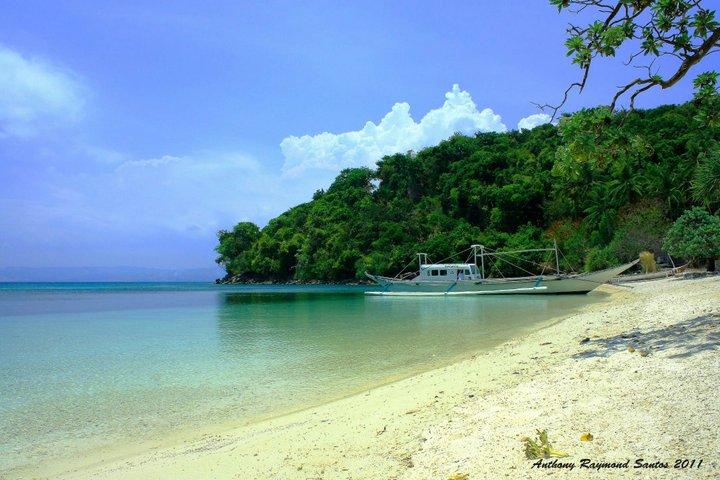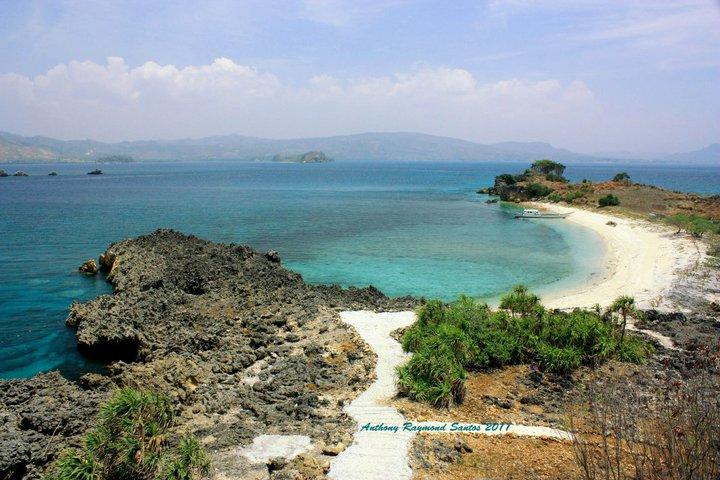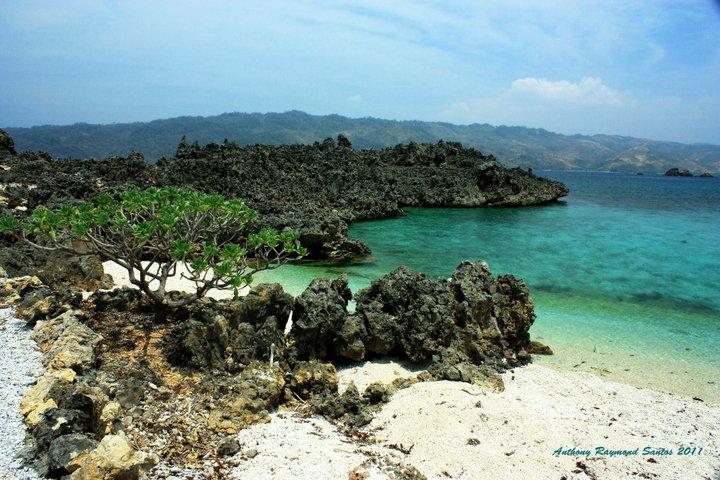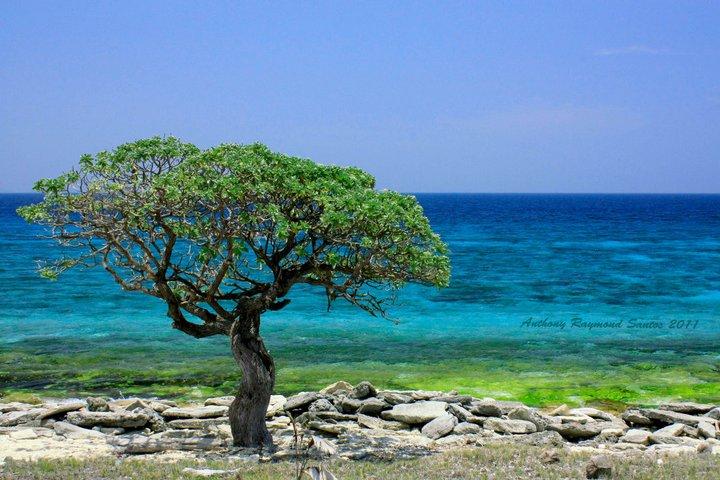 How to get there

Dumaguete City is the primary gateway to Oriental Negros with direct air and sea transport links to major cities such as Manila and Cebu. Negros Oriental is accessible via air, sea and and land routes, depending on where you are coming from.

• By plane: From Manila there is a daily flight going to Dumaguete City. The entire travel time will take one hour and 10 minutes.
• By land: Ceres Lines buses leave a few hours apart from its Cebu station to the town of Bato. From Bato, the bus will board a barge which will stop in Amlan, Negros. The bus will then disembark from the barge and take its passengers to Dumaguete City. The estimated travel time is 5 hours at normal speed.

Accommodations
• Bahura Resort and Spa - Dauin Km 19/20 Maayong Tubig, Dauin, Dumaguete / Negros Oriental, Philippines
• Antulang Beach Resort - Siit, Siaton, Negros Oriental, Siaton, Dumaguete / Negros Oriental, Philippines 6219
• Pura Vida Beach and Dive Resort - Washington Street, District 3, Dauin, Dumaguete / Negros Oriental, Philippines 6217
• Mike's Dauin Beach Resort - District III Poblacion, Dauin, Dumaguete / Negros Oriental, Philippines 6217
• Monarch Sands Dive Resort - Agbagay, Bonbonon,, Siaton, Dumaguete / Negros Oriental, Philippines
• Wellbeach Dive Resort - Mojon, Maluay, Dauin, Dumaguete / Negros Oriental, Philippines 6218
• Dumaguete Springs Beach Resort - Bacong, San Miguel, Bacong, Dumaguete / Negros Oriental, Philippines 6200
• Island's Leisure Hotel - Hibbard Avenue, Bantayan, Siaton, Dumaguete / Negros Oriental, Philippines
• Ancestral Inn – Negros - Larena Corner, Roxas Street, Poblacion, Guihulngan City, Siaton, Dumaguete/Negros Oriental, Philippines 6214
• Triple B Resort - Triple B Road Pasol, Alcoy, Cebu, Philippines 6023
Rating:
1 people rated this.