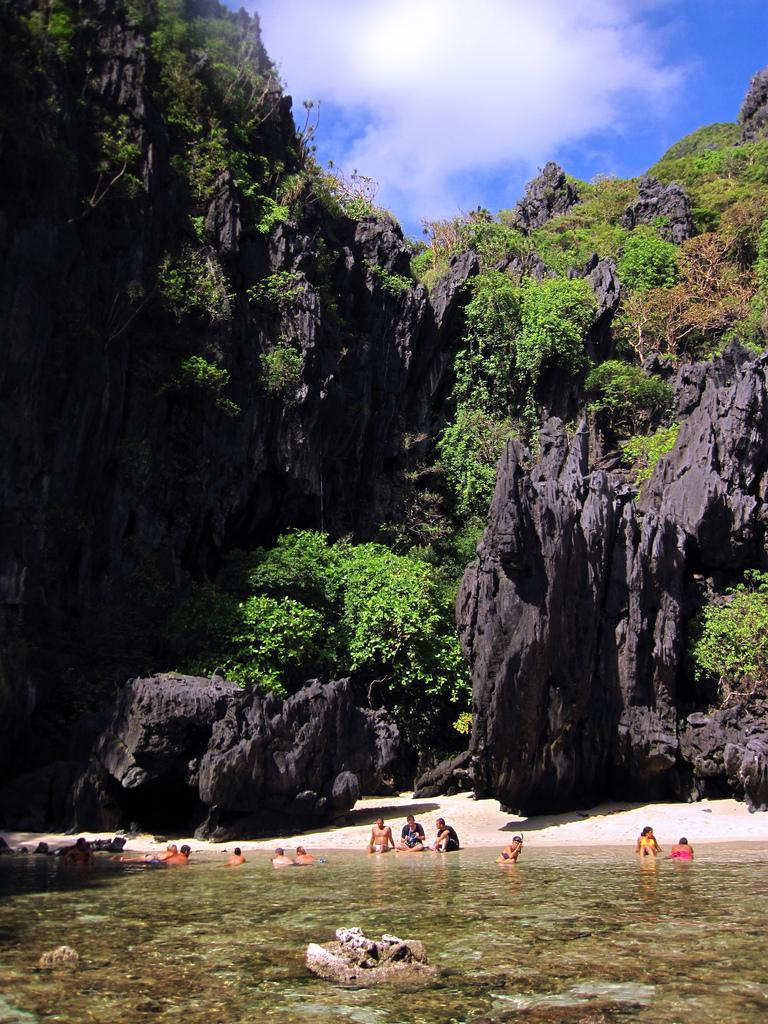 El Nido is one of the nicest places that you can find in the Philippines. The town is host to some of the elegant and fascinating beaches, scenic landscapes, majestic limestone and thrilling adventure that will surely leave an impression to every tourist. Of all its many islands, Matinloc is one of the heavenly places that one should not miss to visit. The island is home to one of the greatest adventures that a traveler may have – strolling along Secret Beach.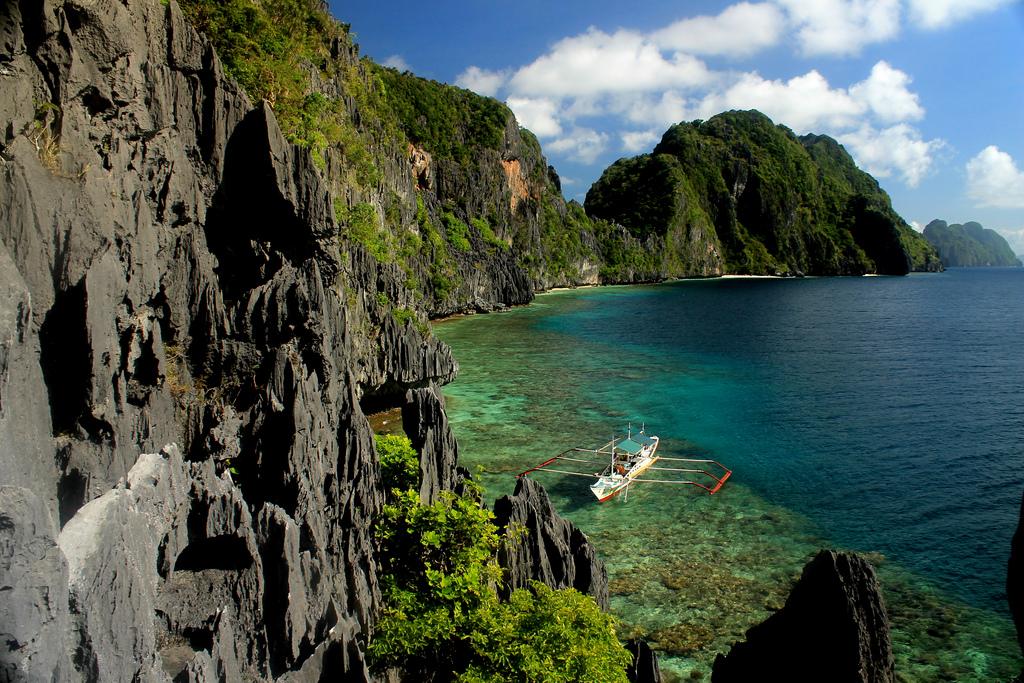 Matinloc Island's Secret Beach
For many travelers of El Nido, one of the major ternaries is the Matinloc Island – a long stretch of white sand beaches that is home to the famous Secret Beach. It is surrounded by towering gray cliffs in the middle of the white beach on one edge of the island.
Secret Beach is a hidden paradise in Matinloc Island and only accessible through a narrow crevice. Before you get into this paradise, you have to swim underwater through an opening in the limestone, till you break through the water and find a strip of white sand bordering a hidden cove.
Actually it is one of the greatest adventures that one could have because the hole in the wall is the one and only entrance to the Secret Beach. I suggest you to have a tour guide if you're planning to go to the Secret Beach. You must be fully equipped with goggles, flippers, a snorkel, and a life vest before you swim through the cave. I will remind again that you have to hire an experienced tour guide before you go to the Secret Beach. Don't ever forget to bring underwater cameras!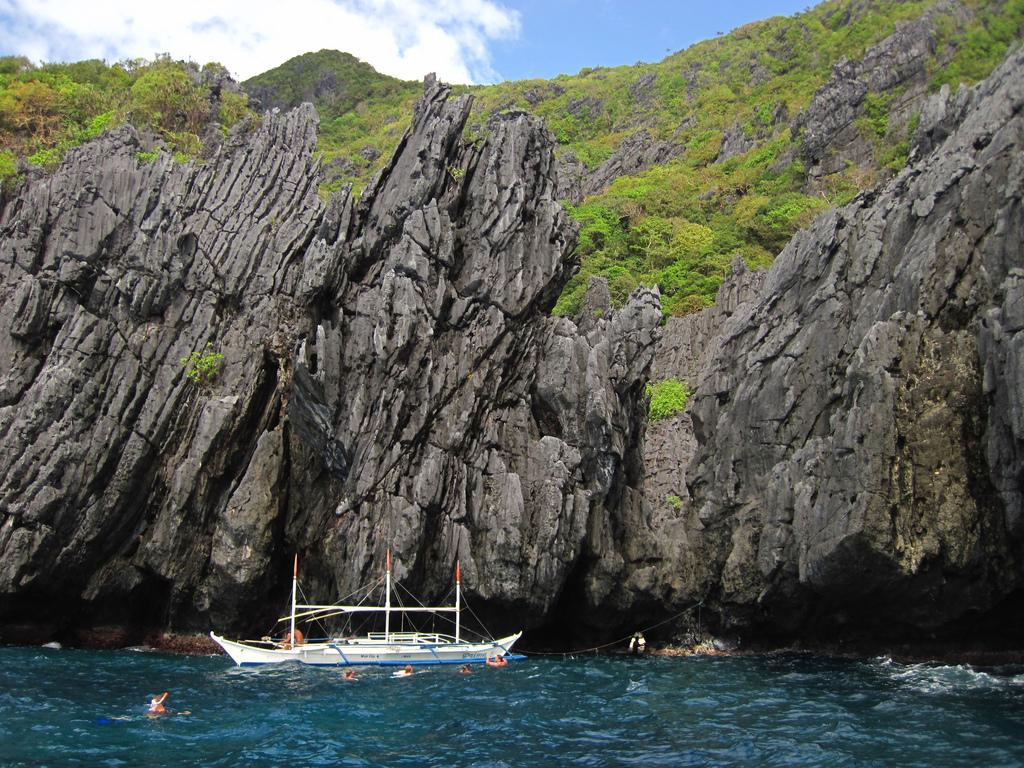 Piece of Heaven behind the Cliff
After a challenging swim through the cave, then you will notice the scenic rock formations dotting the area. It only means that you have already arrived at what they call Secret Beach. The place is like a round room surrounded by naturally hard walls and green ornaments. For many travelers who experienced it, Secret Beach is indeed a slice of paradise that gives simple pleasure and happiness.
Secret Beach Trivia
Secret Beach is the place that according to legend, inspired author Alex Garland to write his novel The Beach when he stayed in El Nido.
How to get to El Nido
Chartered planes fly directly to El Nido and takes a little more than an hour. Most local major airlines have daily flights to the provincial of Puerto Princesa, then travel over land by bus or van. Ferry lines from Manila and other major ports to El Nido.
Here are some of the nearest accommodations in El Nido if you're planning to spend overnight or days in this paradise.
Coral Bay Beach and Dive Resort - Popototan Island, Busuanga , Popototan Island, Coron, Palawan, Philippines

El Rio Y Mar Resort - San Jose, San Jose - Busuanga, Palawan, Philippines

Sheridan Beach Resort And Spa - Sabang Beach, Puerto Princesa, Sabang, Puerto Princesa, Palawan, Philippines 5300

El Nido Resorts Apulit Island – Taytay - Apulit Island, Taytay, Palawan, Philippines

El Nido Resorts Miniloc Island - Miniloc Island, El Nido, Palawan, Philippines
Rating:
7 people rated this.