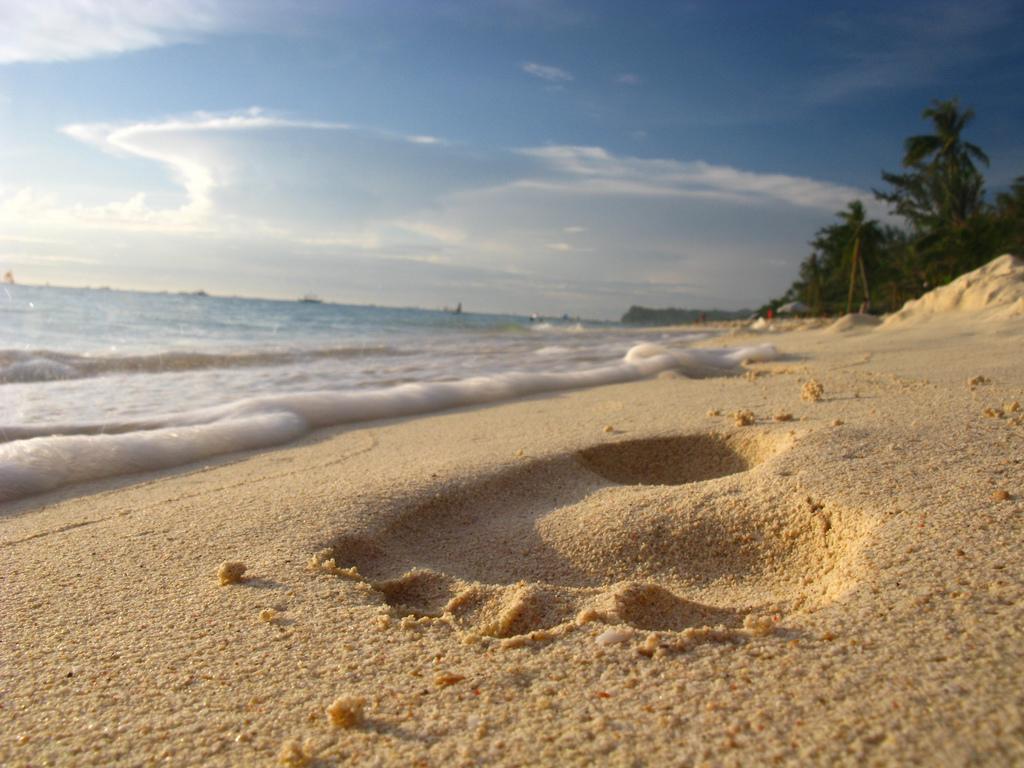 The Philippines is one of the best tourist destinations in South East Asia when it comes to tropical beaches. A huge volume of people from different countries visit the country because it is such an amazing place to spend your vacation in, especially during the summer. If you want to bask under the tropical sun and have a nice golden tan, then the Philippines is the right destination for you.
To help you plan your trip and choose the right vacation spot, here is our top 10 most beautiful beaches in the Philippines.
1. BORACAY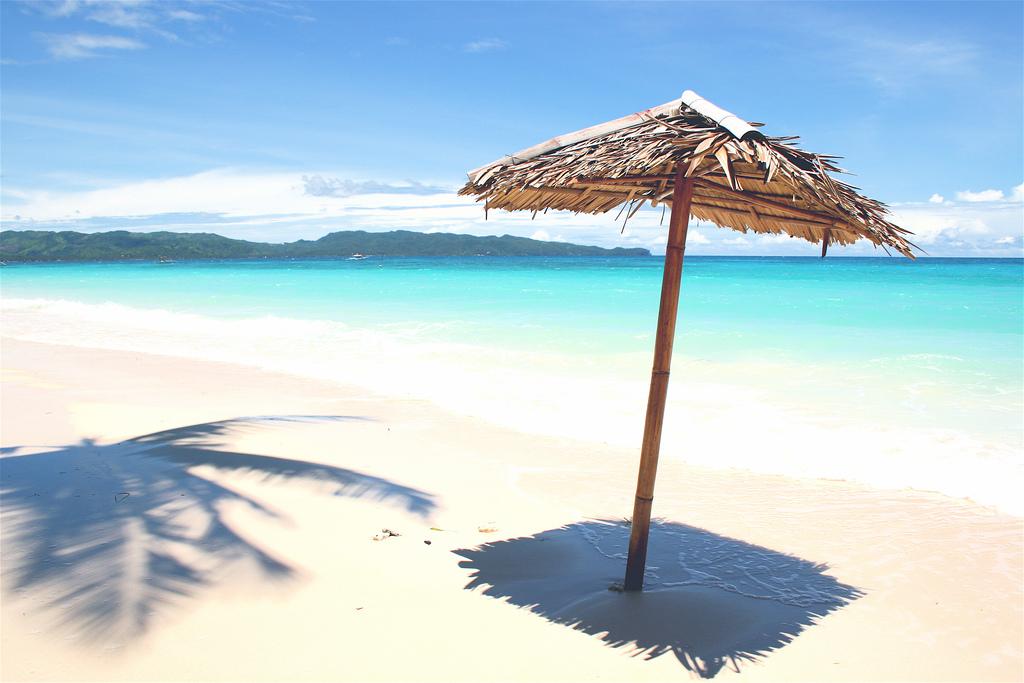 Boracay, the beach capital of the Philippines, is an island belonging to the province of Aklan and is very near to the northwest-tip of Panay. It has already won numerous awards and distinctions all over the world because of its white sand beaches and crystal clear and cool waters. It is steadily gaining popularity thanks to major exposure from different media – the Internets' social networks and travel blogs, advertisements of the local government, and a big help from the country's show business.
Undeniably, it is the most visited and busiest beach in the country. Aside from its natural beauty and exquisite view, many establishments are now bustling with sightseers. Hotels, bars, shopping districts and recreational areas dot the place, hence allowing vacationists a wider range of fun activities to do.


2. EL NIDO

El Nido, Palawan

El Nido is about 420 kilometers southwest of Manila and located 238 kilometers northeast of Puerto Princesa, Palawan's capital. Aside from wonderful beaches, El Nido also offers impressive seascapes, towering marble cliffs, and diverse wildlife to visitors. Many activities can be done in this place – cliff climbing, mountain biking, and motor biking, to name a few. It is also a top destination for island hopping and scuba diving. The island has over thirty dive sites that cater to beginners and experts alike. El Nido is rich in marine life, peppered with fishes and corals, so you can fully experience the fascinating and colorful world under the sea.

3. PAGUDPUD

Pagudpud is located at the northernmost tip of Luzon,lying 45 miles north of Laoag City, the provincial capital of Ilocos Norte. This place is pristine and unspoiled – no busy establishments, no flashy displays, just pure nature. It is the perfect place to visit if you love tranquil seas and clear blue skies.There are lots of secluded beaches here that are ideal for having long romantic walks or communing with the natural world. Traveling the area will surely make you feel refreshed because of its vivid green scenery and crisp mountain air.

4. Panglao Island

Panglao Island, Bohol

Panglao is well-known as the "little paradise of pure hearts." It is found in the beautiful island of Bohol, the place of sun-kissed hills and verdant tropical landscapes.Panglao is recognized for its serene beaches and a variety of diving sites.Since this little island is seldom humming with tourists, it is considered as the best place to have a quiet time and peaceful relaxation.It has clear turquoise water with well-off marine biodiversity and refined sand boasting its rich whiteness.
Siargao Island, Surigao del Norte
Siargao, famous as the Surfing Capital of Asia,is found in the lovely province of Surigao del Norte, 800 kilometers southeast of Manila. This teardrop-shaped island is renowned for its curling waves that rise from nine to twelve feet tall.These waves of the Pacific have made Siargao a well-liked location for adventurous surfers. In fact,surfers from all over the world gather here in a yearly surfing competition. Aside from that, visitors can also take pleasure in the sand strip in General Luna and explore the island's tunnel and caves.



6.

MALAPASCUA ISLAND



Malapascua Island, Cebu
Malapascua Island is located eight kilometers off the northeast tip of Cebu, surrounded by the green and blue Visayan sea. It lies in the heart of Philippine archipelago, a special characteristic which attracts many tourists. In this island, you can indulge in the beauty of white-sand coasts and captivating marine sanctuary under the sea, including the rare appearance of the friendly thresher shark.Better enjoy this unique island experience by riding an outrigger boat and going to other remote islands.This is the most suitable getaway if you love photography because there are lots of panoramic views in this place that will undoubtedly take your breath away.

7. PANDAN ISLAND

Pandan Island, Palawan

Pandan Island is located in Puerto Princesa,

Palawan

. This island gives tourists a complete rejuvenating escape from the busy city life. Its slack lifestyle together with the white sand beaches, prime diving spots, and spectacular buffets are real treats for any visitor. Days are best spent with leisurely swimming,

d
iving, kayaking,
and snorkeling while nights are perfect for stargazing. Notably, the costs are not too expensive, so even a traveler with a tight budget can experience and enjoy a nice vacation here.

8. CORON ISLAND, PALAWAN

Coron Island, Palawan

Coron Island is said to be the most beautiful island of the Calamian group in Palawan. It boasts of white sand beaches already typical of the coastlines of Palawan. It gives tourists the most excellent of inland and coastal swimming and diving experiences. Its major attractions are Lake Kayangan and Lake Barracuda, which are crystal-clear lakes filled with diverse aquatic life. Idyllic nature parks can be found around the area as well.

9. CAMIGUIN

Camiguin Island, Mindanao

Camiguin is a volcanic island situated at north of the main island of Mindanao. Because of its climate and geography, it is a close comparison to Hawaii. This little paradise offers a variety of mountain and sea activities which can help urbanites break loose from their stressful environment. Waterfalls and hot springs are scattered across the land, so you can truly revel in the beauty of this island. Also, if you are a history lover, Camiguin will tell you it's valuable past through various landmarks, among the most popular being the Sunken Cemetery.

10. ROMBLON ISLAND

Romblon Island, Romblon

If you are a thrill-seeking person who loves pirate stories, then Romblon is a must-see destination for you. It still has some remains of 17th century fortifications which were used to prevent pirates from entering the island. North of Boracay Island, Romblon boasts of its own set of tranquil beaches and a comfortable and simplified atmosphere. It also has a significant history which can be learned from its churches and lighthouses.
Rating:
1 people rated this.