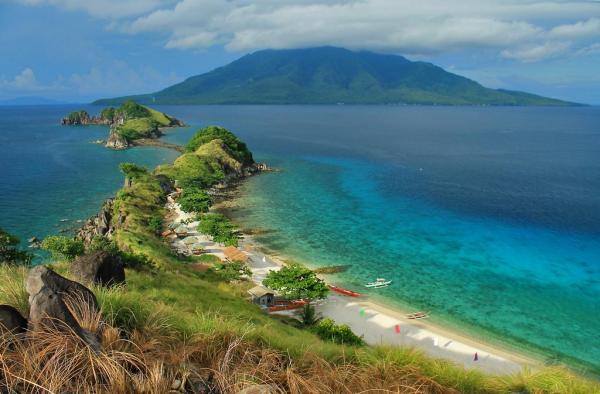 Biliran is an emerging tourist destination in Eastern Visayas that can compete with other well-known tourist attractions such as Boracay and Palawan. The province has numerous natural attractions such as majestic waterfalls, beautiful beaches and cavernous caves. Its attractions are still unspoiled that needs to be discovered.

So here are five (5) tourist destinations in Biliran that are worth visiting:

1. Caucab Rice Terraces in Almeria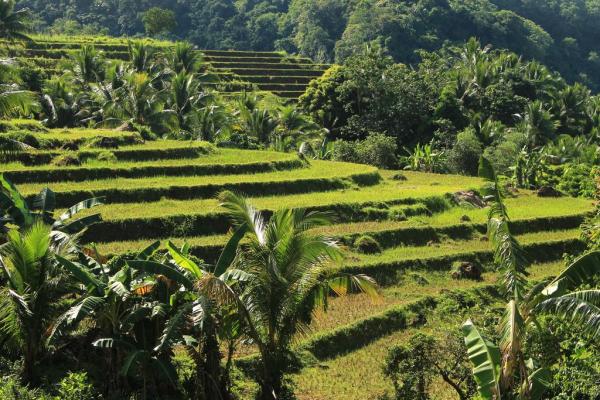 The Caucab Rice Terraces in Almeria are just one of the many smaller versions of the more popular Banaue Rice Terraces found in Biliran. Maybe it's not comparable to the majestic rice terraces of Ifugao, but Caucab is still worth seeing because of its wide and gently sloping landscape. This man-made attraction is situated in Brgy. Caucab, Almeria. Other rice terraces that can be found in the town of Almeria are situated in Brgy. Iyusan, Sampao and Salangi.
2. Tinago Falls in Caibiran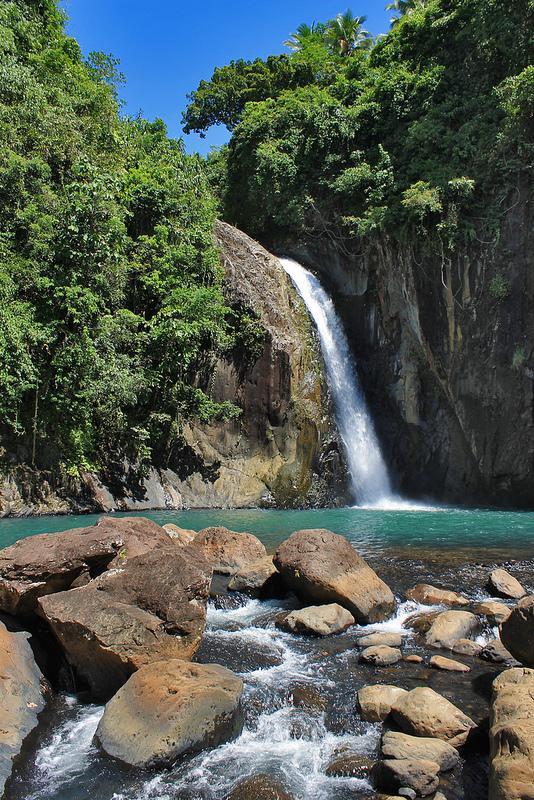 (For the waterfalls in Iligan bearing the same name, click here)

Tinago Falls is one of the best attractions offered by the province of Biliran. It is simply a hidden paradise worth discovering. The name "Tinago" is a Visayan term for "hidden" which fits the place. The hypnotic waterfall blends perfectly with nature as its cold waters cascade beautifully in breathtaking scenery. Other waterfalls that can be found in Biliran are Casiawan Falls in Cabucgayan; Bagongbong Falls and Ulan-Ulan Falls in Almeria.

3. Mainit Hot Spring in Caibiran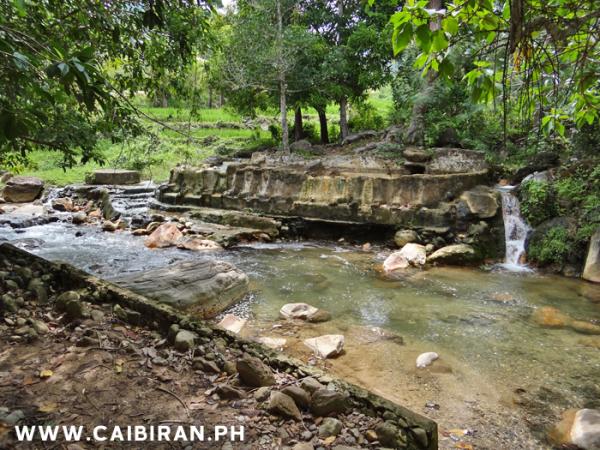 Also located in the municipality of Caibiran, the Mainit Hot Spring is a popular tourist attraction. The hot spring is known for its healing prowess where tourist can take a relaxing dip in the natural pool and relieve muscle pains. Mainit Hot Spring's warm water is also good in alleviating rheumatism, skin allergies and arthritis.
4. Sambawan Island of Maripipi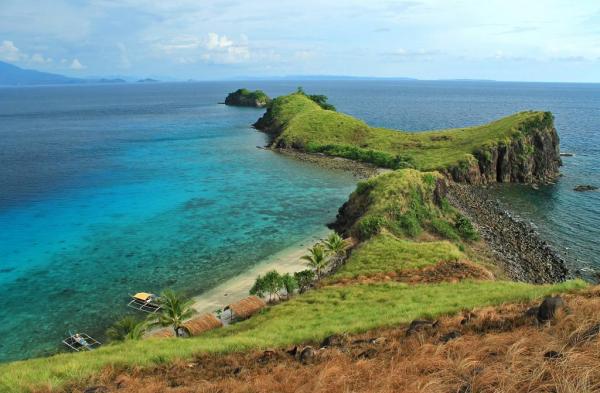 This island-paradise is dubbed as the "Undiscovered Paradise" of Biliran. Sambawan Islands have two islets connected by boulders. During high tide, it transforms into three islets. It is blessed with crystalline waters with beautiful white-sand beach. The island is also rich in marine diversity making it a good dive site. The mountainous coastline provides tourist a jaw-dropping view of the island.

5. Higatangan Island of Naval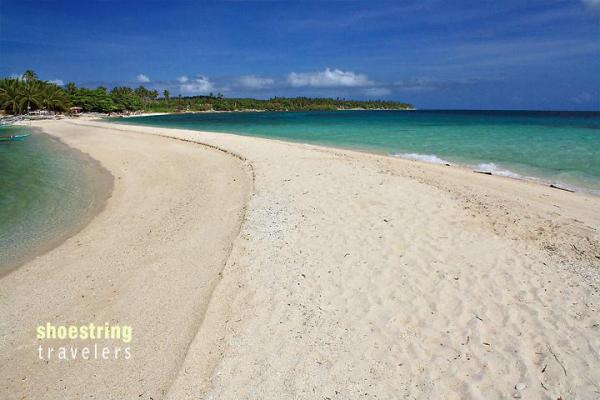 Higatangan Island is famous for its long stretch of powdery white sand which extends about 200 meters to the pristine sea. The island boasts crystal-clear waters and an abundance of marine life. Its western side is conceivably the most beautiful part of the island because of its unstained beaches, coral gardens, lush coconut trees, rock formations and cool turquoise waters.
Other tourist attractions in Biliran:
For more tourist attractions in the Philippines, you may also check these articles:
The Ten Most Popular Destinations to Visit in Manila
Ten Tourist Attractions in Davao City that are worth visiting
Ten Hidden Vacation Spots in the Philippines
25 Emerging Tourist Hotspots in the Philippines
Top Ten Most Livable Cities in the Philippines
Five Philippine Lakes That Are Worth Visiting
The Seven Natural Wonders of the Philippines
Rating:
0 people rated this.