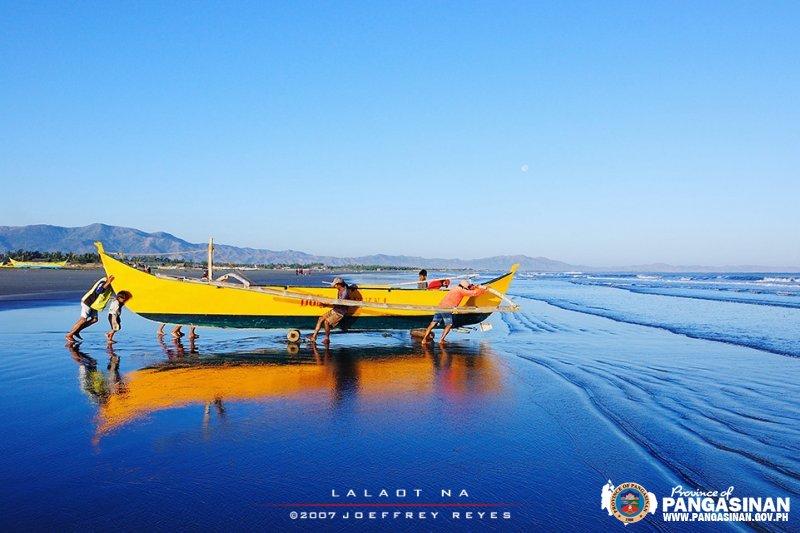 Lingayen Public Beach can be found in Lingayen, the capital of Pangasinan province. This beach is a very relaxing place for everyone. Its long seashore, fine sand, clear water and cool breeze from the ocean are extremely fun and enjoyable.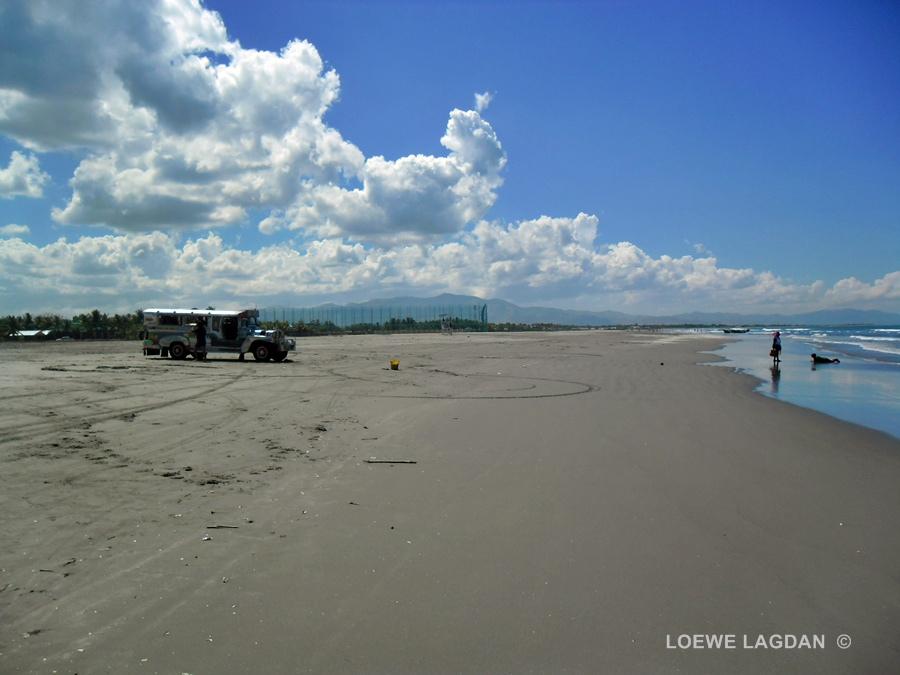 It is near in Manila so you can easily get here during your free time, especially weekends. You can travel more or less 250 kilometers from Manila. It is also a perfect place to relieve your stress from the hectic urban life.
The beach has different amenities – picnic huts, camping grounds and a bathhouse – about 20 meters away from the coast.
Lingayen Beach is well known for resorts that provide inexpensive but beautiful beach cottages and huts. Beach hotels, resorts and restaurants serve freshly grilled seafood which is perfect when you are on the beach. The area is also a fishing center for shells, oysters, sea and fresh water fish, squids, and other succulent seafood in Pangasinan. Lingayen is also known for its specialty sauce which is the Lingayen Bagoong. It is a favorite sauce by both locals and tourists.
The Lingayen Gulf and its whole municipality had been one of the strategic points used during World War II. The long beach served as the landing strip of numerous attack planes. The area where the beach facilities are now established was one of the landing areas of the American Forces that paved way for the liberation of Northern Luzon on January 9, 1945.
The Lingayen Gulf is a strategically historical stage of the battle between American and Japanese Forces during World War II. The bay is very significant to the province of Pangasinan. On December 22 1941, Japanese 14th Army under Lieutenant General Masaharu Homma landed on the Eastern part of the gulf at Agoo, Caba, Santiago and Bauang, where they betrothed in a number of relatively minor scuffles with the defenders, which consisted of a poorly-equipped contingent of predominantly American and Filipino troops, and managed to successfully invade and occupy the gulf. After the defeat, General Douglas MacArthur issued the order to retreat from Luzon and withdraw to Bataan. For the next three years, the gulf remained under Japanese occupation after the Lingayen Gulf Landings.
The people in Pangasinan are so blessed to have beautiful beaches situated in their province especially the Lingayen beach. They are near at the beach anytime they want they can visit and have fun in the beach. Many have said that it is a perfect place to live and work because of its peaceful environment.
If you want an affordable and unforgettable vacation this place is for you. It is packed with beauty and serenity – a good spot for everybody who wants to have a sweet relaxation.
Gallery: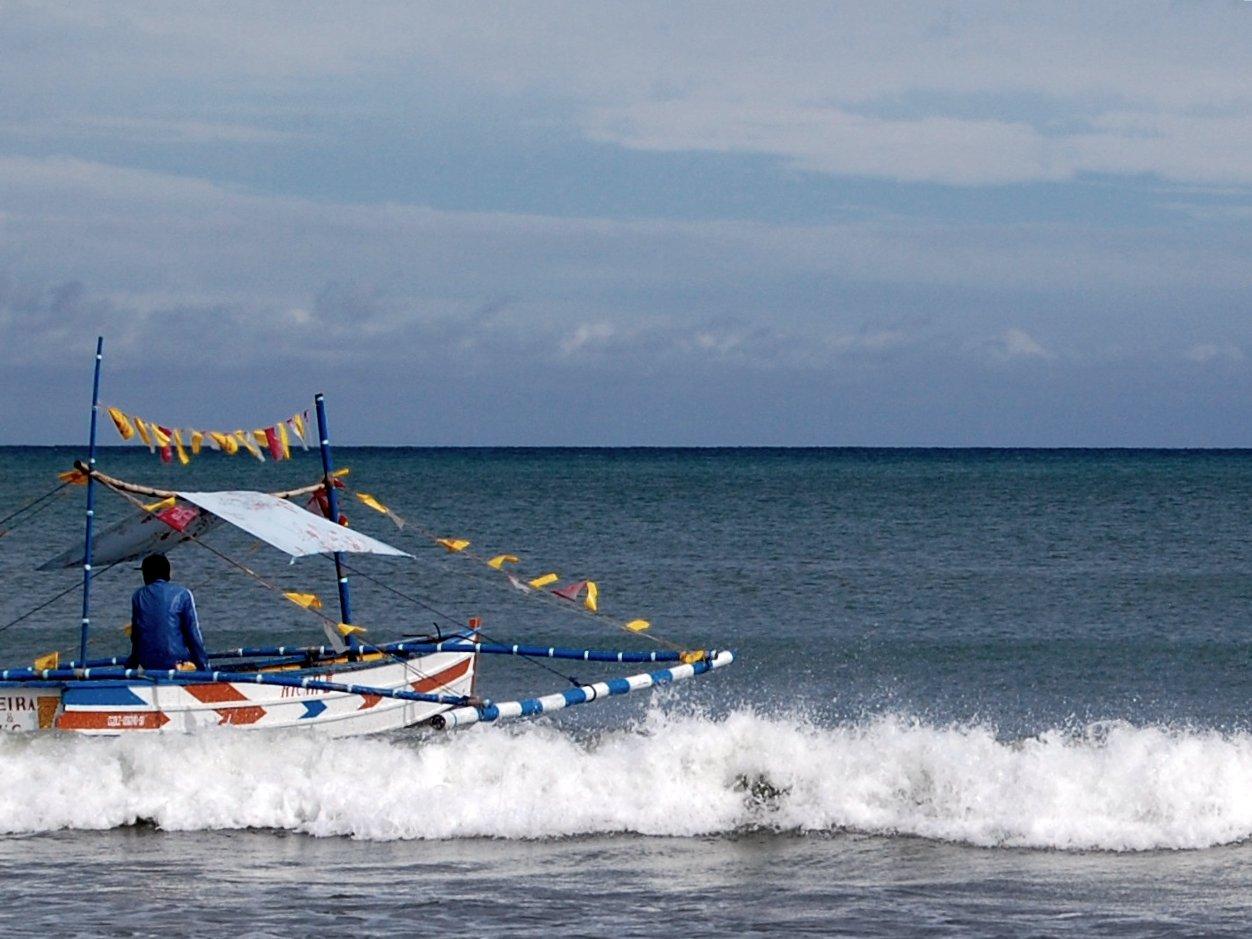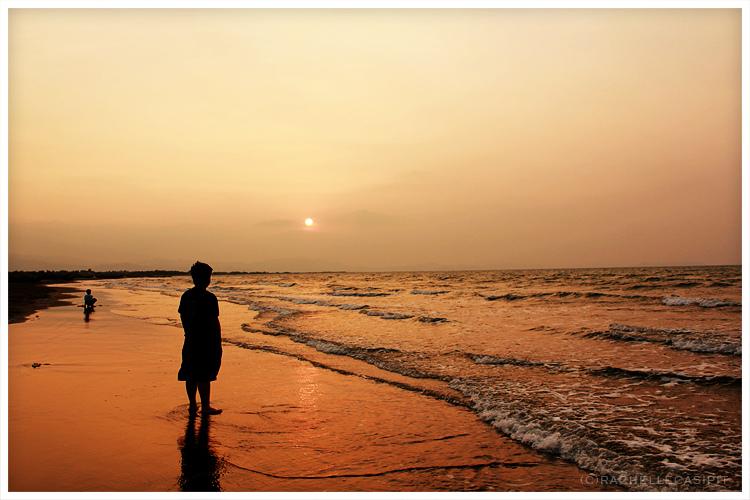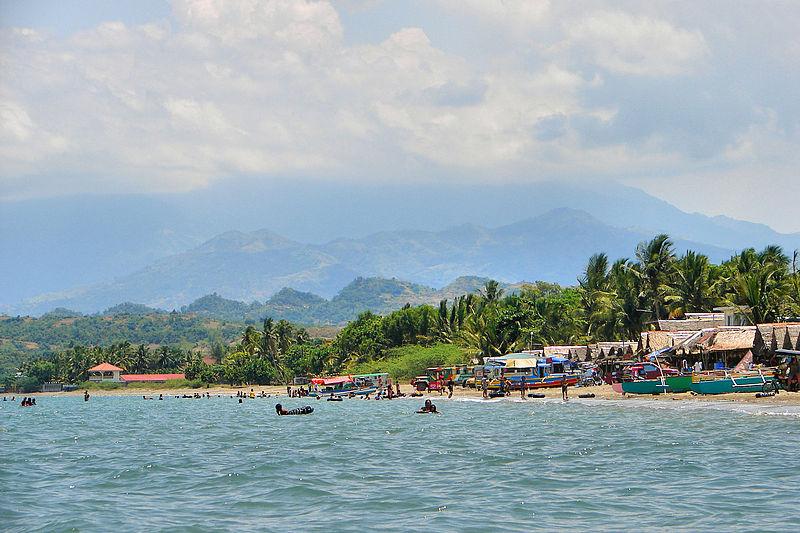 List of Accommodations around Pangasinan

Hundred Island Resort Hotel - Brgy. Inansuana, Lucap, Alaminos City

Tondol White Sand Hotel and Restaurant - Tondo, Anda

Andanians Hotel and Restaurant - 19 Luna St., Poblacion, Anda

Crispina Mountain Resort, Icn. - Sitio Namangbagan, Poblacion, Bani

Hide-away Sea and Beach Resort - Centro Toma, Surip, Bani

Surip Mountain Resort - Centro Toma, Surip, Bani c/o Municipal Hall

SCL Garden Paradise Resort - Ilog Malino, Bolinao

Punta Rivera Resort - Ilog Malino, Bolinao

Rock Garden Resort - Brgy. Amedo, Bolinao

JY Beach Resort - Baybay Lopez, Binmaley

Villa Jireh Japhet Holistic Resort Hotel - Uyong, Labrador

The President Hotel - Maramba, Boulevard, Lingayen

Manaog Hotel - Poblacion, Manaog

Hidden Rock Farm Resort - Uyong, Labrador

Caraballo Spring Resort - Brgy. Cabangaran, Umingan

Hundred Islands Pension House - Lucap, Alaminos City
How to get there
List of Buses that passing through Lingayen:
Dagupan Bus Line (Quezon City to Dagupan)

Victory Liner (Quezon City to Dagupan & Alaminos)

Five Star Bus Line (Pasay City to Dagupan & Bolinao)

City Trans (Manila to Dagupan & Bolinao)

Philippine Rabbit (Quezon City to Dagupan & Bolinao)

Philippine Rapid Manila to Dagupan & Bolinao)
Rating:
11 people rated this.