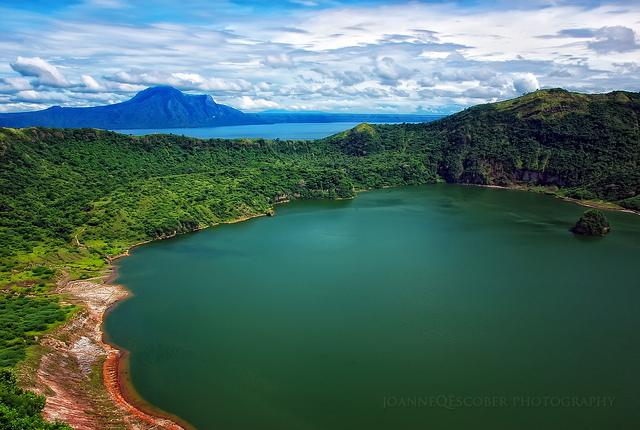 Known to be the smallest active volcano in the world and one of Southern Luzon's centerpiece attractions, Taal Lake and Volcano gives the province of Talisay a remarkable haven for tourists both local and foreign for its alluring and majestic view. It is nestled on the mountainous ridge of Batangas that forms a part of the caldera and home to almost 39,000 peace-loving and God-fearing people.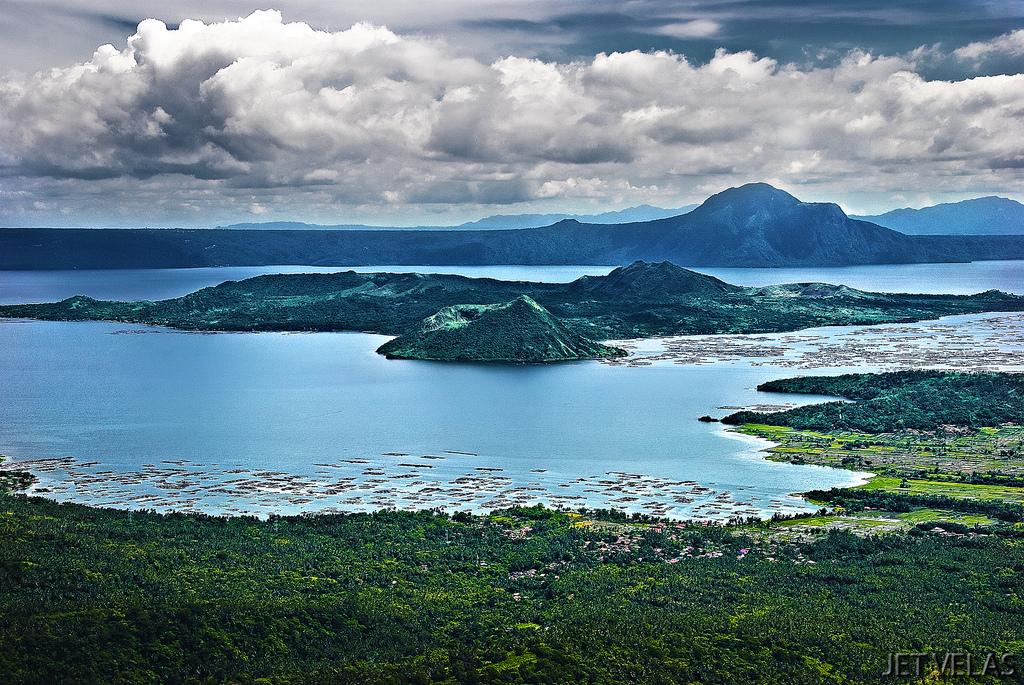 It disappoints no one. Taal Lake and Volcano can be reached through the lakeshore towns of Talisay, San Nicolas, Agoncillo and Laurel. Tagaytay is also a popular spot for viewing Taal Volcano. If you want to have the pleasure of looking at it from afar, a scenic view of Taal Volcano can be obtained from Tagaytay Ridge in Cavite. It is positioned 686 meters above the surface of the Taal Lake giving it a full sight of the volcano.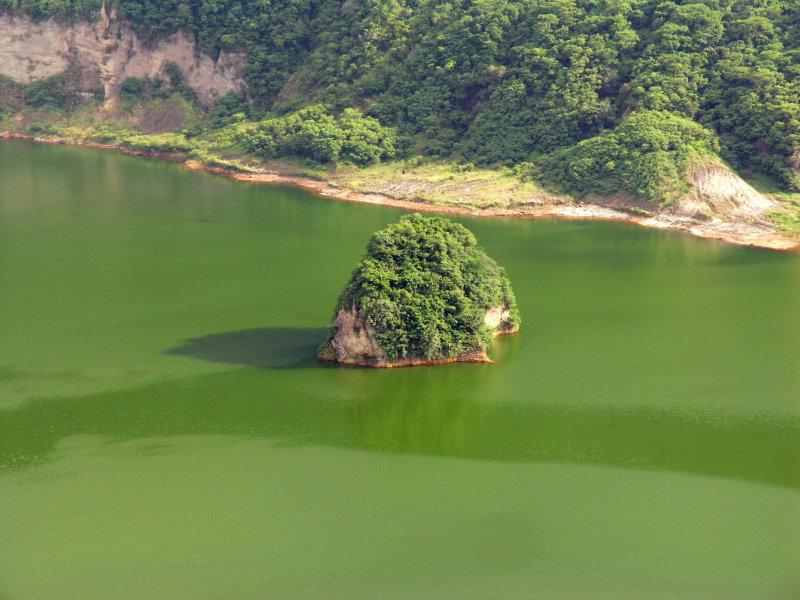 Hiking the Taal Volcano is once in a lifetime opportunity for every tourist. The views of the crater lake and surrounding areas are breathtaking and worth every minute of the hike. There are picnic spots there which are a popular weekend getaway for families and barkadas. Here are some activities that you can do during your visit in Taal Volcano:
Boat riding
At the lake, you can board a Filipino-made motorized outrigger boat and enjoy a 30-minute ride across the lake to the village of Talisay on Volcano Island. Crossing the crater takes about 30 to 60 minutes depending on the wind and wave conditions. Be ready to get wet for a short but bumpy boat ride that will let you see this amazing volcano up close.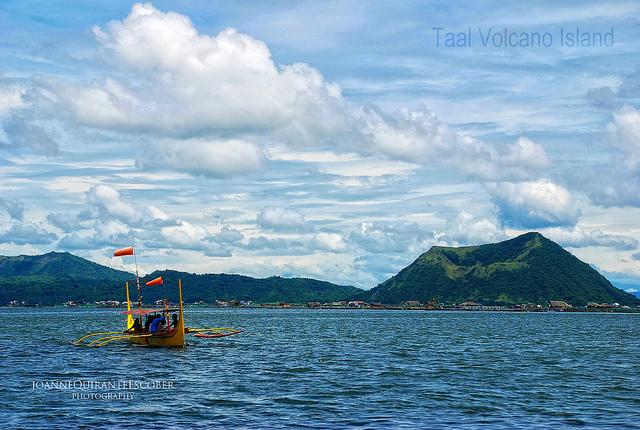 Horseback riding
Going up the crater riding a horse will take you about 20 minutes. Enjoy the view, take time to taste the fresh air, see the red rocks, and appreciate nature. You could see the steamy rocks oozing with steam and you'll be amaze that you are really on an active volcano!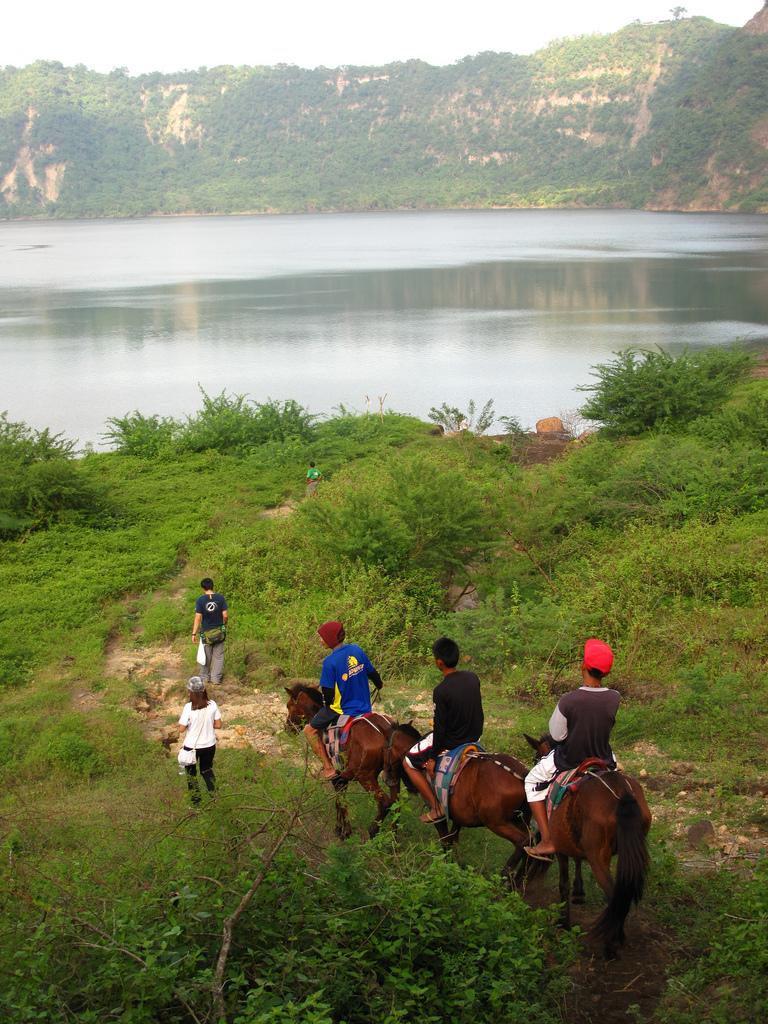 Trekking
If you want a more difficult and challenging way to reach the crater, go by foot. Hiking up will take at least 40 minutes or less than an hour. You will pass by volcanic steam vents giving off a sulphuric odor before reaching the summit. There are local guides that will lead the trek up towards the rim and along sandy trails with incredible views of the surrounding lake and mountains.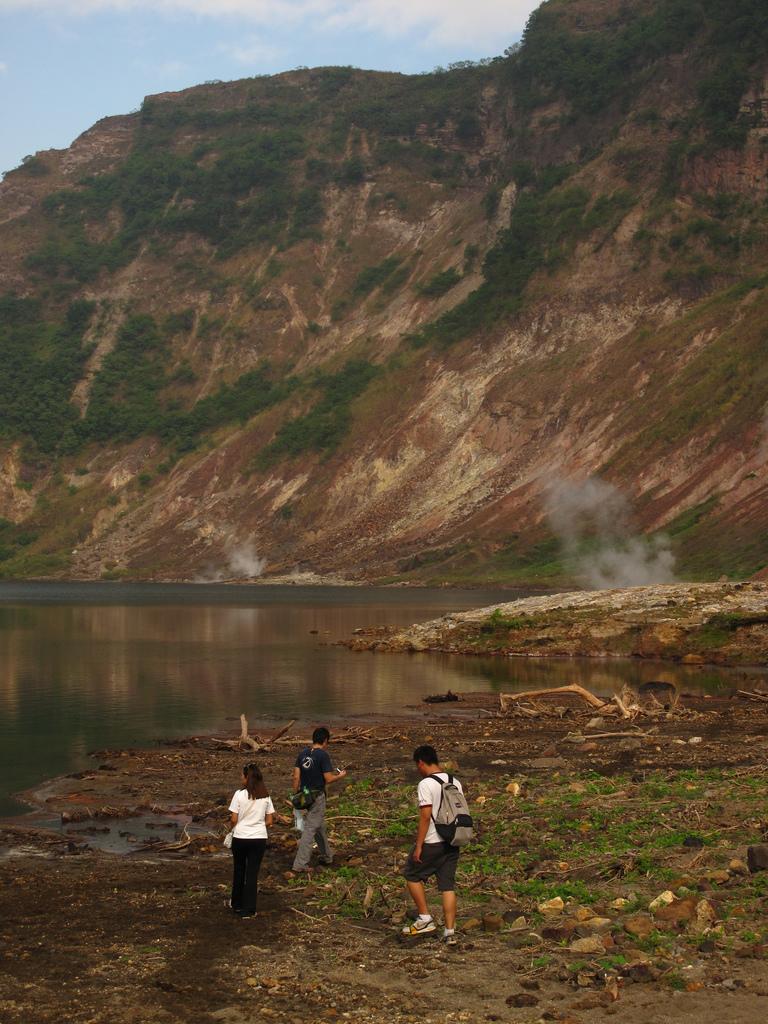 Camping

The island is a perfect place to explore nature and its attractions. It is a good place for gatherings of up to 100 people. Its wide grounds are ideal for camping, family gatherings, team-building workshops, or special celebrations. You can enjoy the different attractions and the cool breeze of the fresh island air while spending time with your friends and family.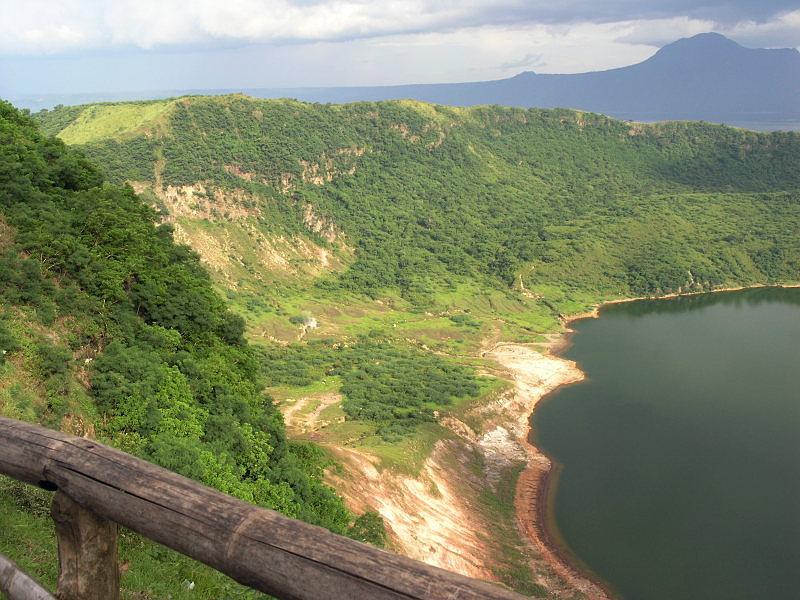 Sightseeing
The surrounding sceneries can definitely take away your tiredness from the rough trek trails. Enjoy the nature that offers peaceful ambience.
Being on the top of Taal Volcano is very rewarding. It is really a worthwhile experience where you can enjoy the best view of it and take some pictures. Red rocks, blue skies, white clouds, green mountains, and dark blue waters welcome you to Taal Volcano's island. It is a haven of excitement for every traveler.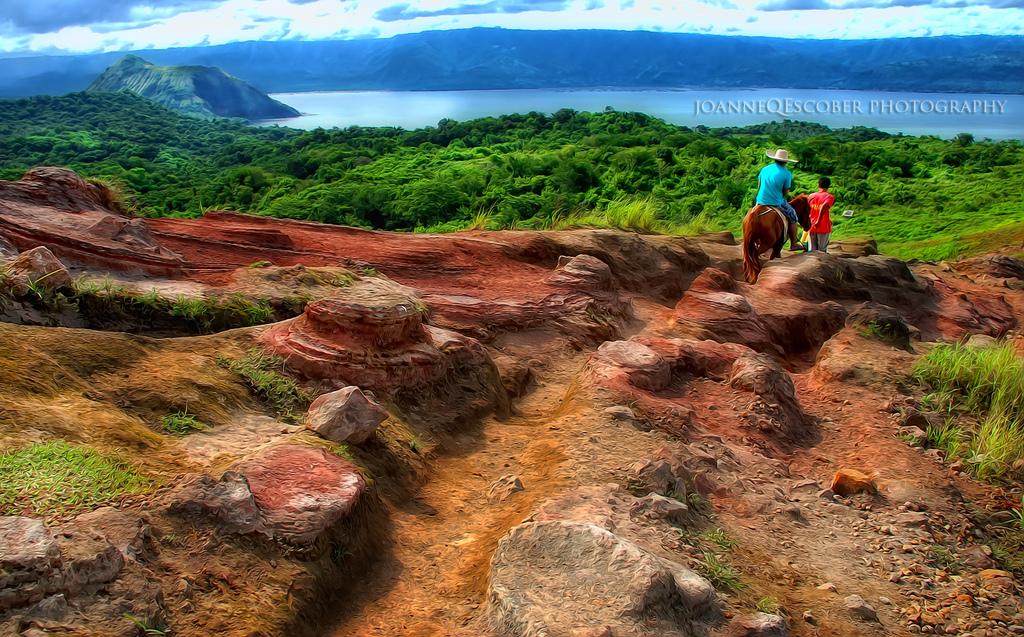 How to get there
Commute via Tanauan, Batangas:

Board a Batangas City-bound bus on Taft Avenue, Pasay City near Buendia LRT station (choose Batangas City via Tanauan and not Batangas City via Calabarzon) and alight in front of Tanauan public market. Transfer to a Talisay-bound jeep to get to your resort/hotel.
Driving Directions to Talisay via STAR TOLL (Tanauan)

From Makati, take SLEX and exit the second to the last toll gate (Silangan, Batangas City, Lucena). You'll pass by Turbina (Shell), Carmelray and turn right to enter STAR TOLLWAY. Exit at SAMBAT (Tanauan) then turn right going to Talisay (a left will take you to Tanauan town proper). Just follow the road to your destination resort or Talisay public market.
Cost of Taal Volcano Trek/Hike:

Bus from Manila to Tanauan: P89.00
Jeepney fare from Tanauan to Talisay: N/A
P50 landing tax (Tourist Center)
P20 docking fee
P1500 per boat maximum of 6 persons (P250/pax)
P10/person barangay fee
P500 for horse with a guide (horseback ride to the crater lake)
Rating:
10 people rated this.