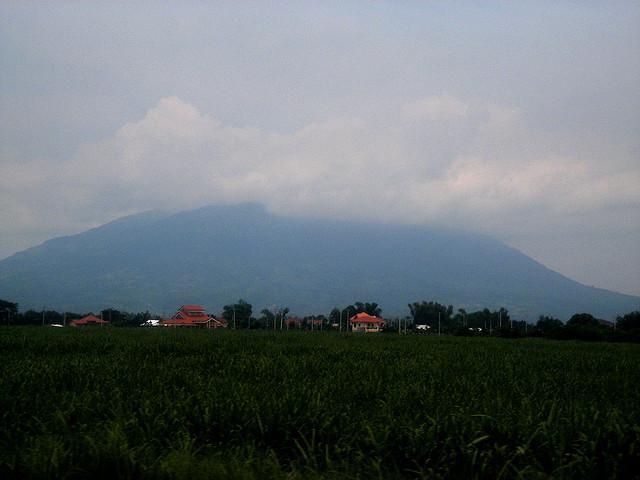 Mount Balungao is indeed a perfect picture of God's natural creation.
Climbing Mt. Balungao is just one of the many activities you can do in Pangasinan. It is certainly a complete getaway from the stressful environment of the city. Experience a sweet and breathtaking view of the mountain while feeling the sweet mountain breeze around you.
Mount Balungao is one of the famous destinations for hikers, mountain climbers, and campers. Located about 5 kilometers southeast of the Balungao town proper, it has become the major tourist attraction of the municipality.
Because Mount Balungao is an extinct volcano, a spring of hot water flows endlessly. The sulfuric content of water contains medicinal properties that can cure many dermal and epidermal diseases.
Travel to Mount Balungao
It is accessible by riding a motor vehicle following the National Road (Highway no. 3) from the north. From Manila in the south, you should pass through Carmen and Rosales, Pangasinan, and travel eastward via Rosales to Balungao route. From the town of Balungao, traverse the barangay roads, foot rails, and the Napudot Road.
Buses that ply the Manila-Pangasinan route:
• Dagupan Bus Line (Quezon City to Dagupan) New York St., Cubao
• Victory Liner (Quezon City to Dagupan & Alaminos) Cubao, Q.C.
• Five Star Bus Line (Pasay City to Dagupan & Bolinao)
• City Trans (Manila to Dagupan & Bolinao)
• Philippine Rabbit (Quezon City to Dagupan & Bolinao) EDSA, Q.C.
• Philippine Rapid Manila to Dagupan & Bolinao)
Accomodations: Puerto Del Sol Resort - Barangay Ilog Malino, Bolinao, Pangasinan, Philippines
Rating:
0 people rated this.