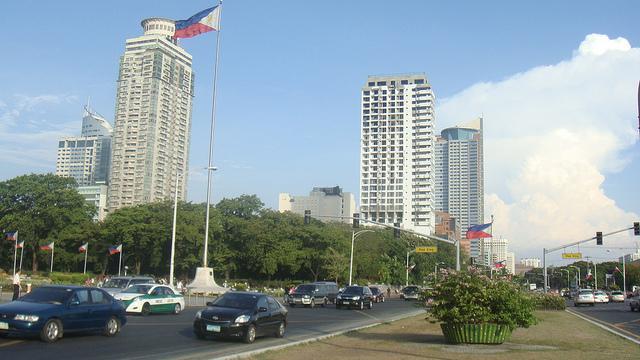 Manila Ermita District

Have you been to the famous district of Ermita? Well, you've never really been to Manila if you haven't seen and discovered it. Sometimes referred to as the "red light district" of Manila, Ermita District is a district in Manila that has been known for its wild nightlife and party scene. Let's find the reasons why this place has been a favorite destination for many Filipinos.

Ermita is a district of Manila and the major commercial, financial, and cultural center of the city. Many hotels, casinos, offices, and some telecommunications companies in the United States are based here. Ermita is also the home to famous landmarks, government offices, tourist attractions, museums, and universities. It is the center of Manila and the Manila metropolitan region, hosting the seat of city government and a large portion of the area's employment, business, and entertainment activities.

Places of interests:

Several government institutions are housed in Ermita, including the following:
• Supreme Court of the Philippines
• Court of Appeals
• Manila City Hall
• Manila Central Post Office

Other offices are found along the old government center designed during the American era by architect and urban planner Daniel Burnham, such as the Department of Tourism and the National Museum of the Philippines (including the Museum of the Filipino People).

Rizal Park is the widest open urban public park in the country and location of the monument to the national hero José Rizal, a prominent feature of Ermita. This was the original site for Burnham's planned government center and capitol building.

Other sites of interest in Ermita include:
• United States Embassy
• National Library of the Philippines
• Quirino Grandstand
• Casa Bocobo Hotel
• Manila Ocean Park
• Bonifacio's Wall
• Metropolitan Theater
• Manila Hotel
• Masonic Temple
• National Cathedral of the Philippine Independent Church
• San Vicente de Paul Church
• Philippine General Hospital, the country's largest hospital.
• China Airlines Philippines Branch Office[6]

A number of educational institutions are also found in Ermita, including:
• University of the Philippines Manila
• Adamson University
• Emilio Aguinaldo College
• Santa Isabel College
• Philippine Normal University
• Technological University of the Philippines
• Universidad de Manila (formerly the City College of Manila)
• Manila Science High School, which leads the city in offering specialized science and technology oriented curricula for secondary education

Ermita also hosts a number of coin shops and antique shops.

Trivia

Hizon's Bakeshop on Bocobo Street in Ermita, Manila, was one of the favorite hang-out of our beloved Comedy King Dolphy.

Getting around Manila

From north of Metro Manila, get down in Malate and Ermita districts via Roxas Boulevard. Getting around in Manila is easy as the city has a vast network of transport modes. Buses, jeepneys, LRT, and taxis are modes of transportation in Manila that are easy to use. Manila city has an extensive and good network of highways that connect it with other cities and municipalities. Public transport is cheap however during the peak hours in the morning and evening it may get crowded.

Nearest Hotels in Ermita

• Manila Pavilion Hotel - United Nations Avenue, Corner Ma. Orosa Str, Ermita, Manila, Philippines 1000
• Pearl Manila Hotel - 1122 General Luna Str., Corner Taft & United Nations Avenue, Ermita, Manila, Philippines 1000
• Luxor Suites - Adriatico Street Robinsons Residences Tower 3 Lobby, Ermita, Manila, Philippines
• Lotus Garden Hotel - 1227 A. Mabini corner Padre Faura Sts., Ermita, Manila, Philippines
• Oasis Park Hotel - 1032-34 Belen Street, Paco, Ermita, Manila, Philippines
• M Hotel Manila - 434 L. guerrero st. cor. Plaza Ferguzon, Ermita, Manila, Philippines
• Miramar Hotel - 1034-1036 Roxas Boulevard, Ermita, Manila, Philippines
• Best Western Hotel La Corona - 1166 MH Del Pilar Cor. Arquiza St. , Ermita, Manila, Philippines
Rating:
1 people rated this.