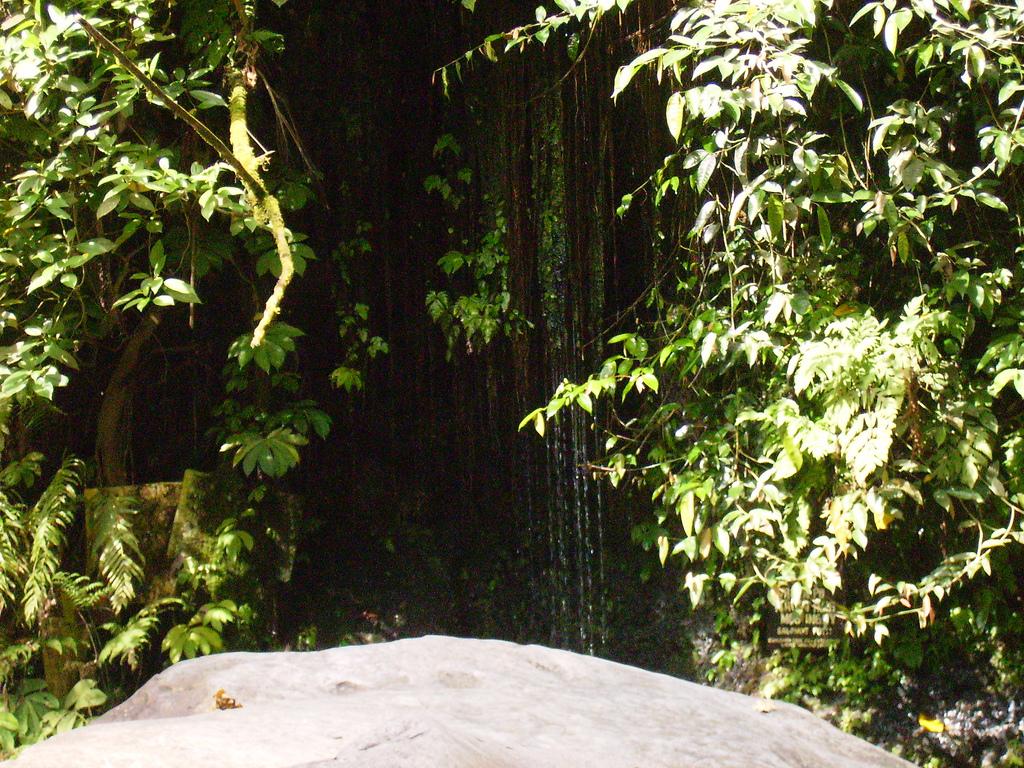 The province of Quezon is a place known not only for its natural beauty and wonders, it also lays claim to sites that have long been shrouded in tales of the mystical and the supernatural. At the foot of Mt. Banahaw, itself a subject of mysteries, the Ina ng Awa and Sta, Lucia falls will definitely try to convice you that these are indeed places of awe and wonder.

Ina ng Awa
Ina ng Awa is near Kinabuhayan, at the foot of Mt. Banahaw, and is also believed to be mystical. The mystical caves are located in this area. Many small caves and rock shelters were given Biblical names and some also serve as altars for the sects. Some, like the Santong Husgado Cave, test the purity of the spirit of those who enter. The ones with clean spirits can easily pass through and the unclean ones are overcome by rocks inside the cave, preventing them from continuing.
Sta. Lucia Falls
Sta. Lucia Falls can be found in Dolores, Quezon. Before going directly to the falls, an adventurous tourist can detour to a winding footpath leading to "Ina ng Awa" a place of religious worship where many members of religious sects pray for guidance from the Virgin Mary. 267 steps going down to Sta. Lucia falls, one can hear the murmur of the cascading water as it quietly settles into a tranquil basin, truly nature at its best.
Location
Barangay Sta. Lucia, Dolores, Quezon
How to get there
From Manila you can reach Quezon Province by bus to your destination.
Here is the list of terminals where you can catch buses to Lucena, Quezon.
EDSA-Kamuning

Cubao

Buendia-Taft

EDSA-Pasay
Ride a bus from the stations above to Lucena, Quezon. Get off at Lucena Grand Terminal. From there, jeepneys are available to take you around the town. Travel time is about 4 hours from Manila to Lucena terminal.
Rating:
0 people rated this.