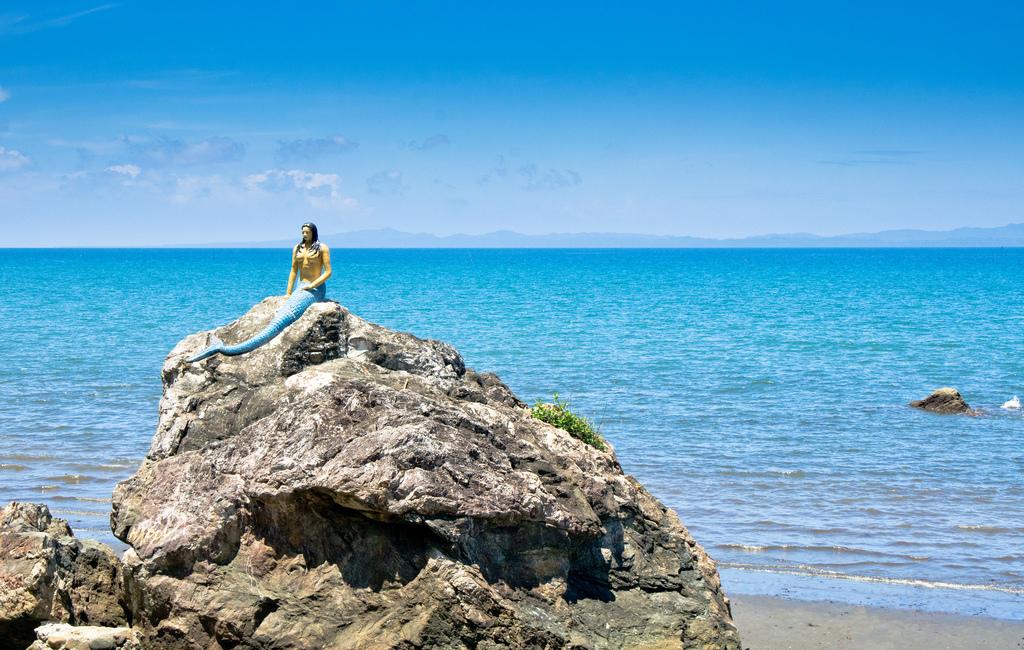 The Mermaid (Serina ay) - Famous Landmark of Atimonan, Quezon
Atimonan, located in Quezon Province, is one of the most progressive towns in the province, blessed with both natural and historical riches. It definitely is one of the stops any adventurer should make if they make a trip south of Luzon. Its attractions never fail to disappoint.
Overview
Atimonan Town is a first class municipality in the province of Quezon, Philippines. It lies on the western shore of the province, 173 kilometers southeast of Manila. Atimonan is bounded by the municipalities of Gumaca, Plaridel, Pagbilao and Padre Burgos.
Today, Atimonan is a fast-growing town known for its cleanliness, beautiful beaches, many historical and natural scenery and most of all warm and peace-loving people.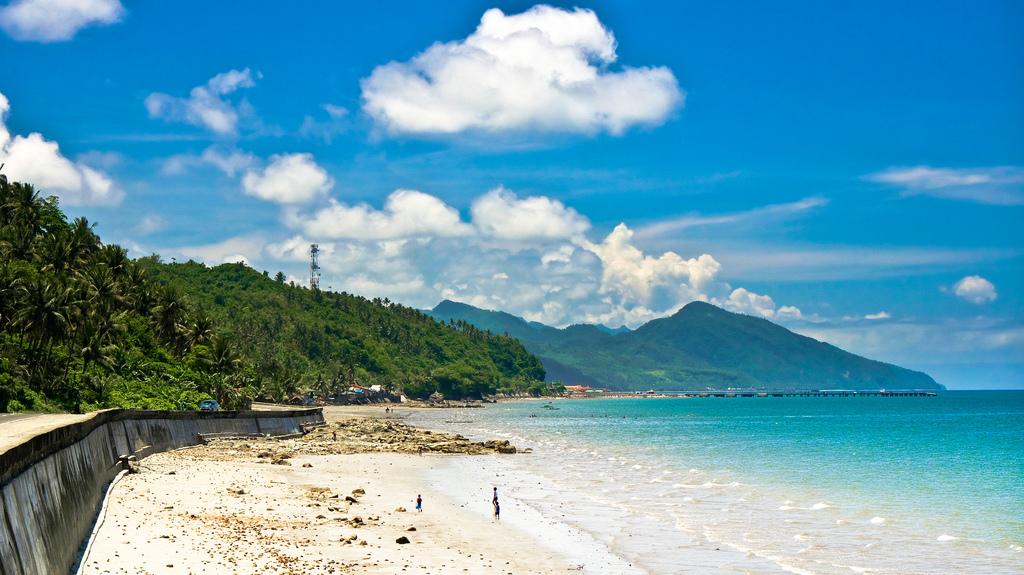 Origin of the Town's name
There are conflicting stories on how Atimonan got its name. Some concluded that the name Atimonan originated from a tree known as Atimon alleged to have been prevalent in the area and had reportedly served many uses to the residents. These trees are now extinct and its non-existence could not be accounted for.
Others say it came from the words atin muna, signifying a policy, unity of feeling and sentiments among the residents that bolster their spirit in the fight against their enemies during that time.
The most popular version is that it originated from the name of its founder, Simeona Mangaba, known to her townspeople as Ate Monang. She was a woman reputed to be of unquestionable leadership, which the people regarded as their adoptive parent, leader and protector.
Ate Monang was the eldest sister of Francisco Mangaba, the first captain of the town. She founded the town on February 4, 1608 along the banks of the big Maling River, now known as the Atimonan River.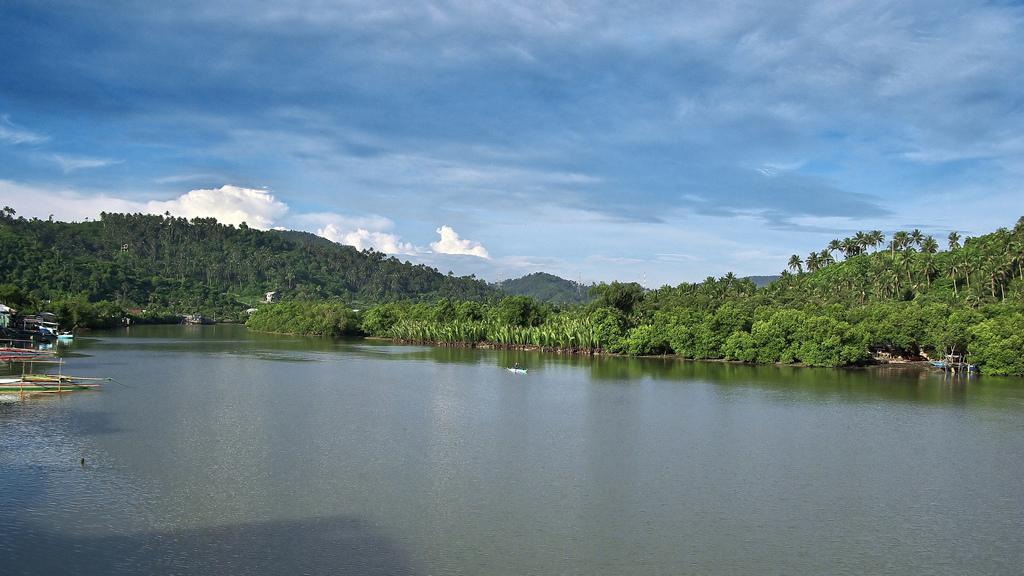 Tourism
Fresh and cold water gracefully cascades on top of beautifully carved rocks; cave with underground water and naturally arranged stalagmites and stalactites. Ideal for hiking and nature tripping.
Ideal for nature lovers & cave exploration
Ideal for nature and cave exploration trips
Ideal for nature and cave exploration trips
Ideal for small group cave exploration
Lumiliay River Waterfalls
Ideal for picnic and outing
Ideal for picnic and outing
Quezon National Forest Park
A nature park, an ideal stopover of travelers after a winding ride at Zigzag Road. Within the park is the large statue of the town's patron, Nuestra Senora de los Angeles, and the park's lagoon and pavilion to dine, relax and take pictures.
A monument located at the heart of Quezon National Forest Park; served as a vantage point to view Mt. Banahaw Islands of Mindoro and Marinduque and major towns of Quezon Province.
Iskong Bantay Observatory Tower
An observation and defense tower built to guard the town of Atimonan against Moro pirates during raids in 1872.
Atimonan Roman Catholic Church
Built in 1683, the seat of the people's culture and religion.
Legendary landmark, a favorite stop point of travelers.
A kilometer distance from the National Road, located at Brgy. Magsaysay, consist of forest reserve area with waterfalls down the river stream.
This cave can be found at Barangay Tinandog, like the other caves in Atimonan, this cave can be an exciting venue for nature-lovers.
Located at Barangay Sta. Catalina, this cave presents an exciting interior and passageway. Its walls and ceiling made of sparkling white limestone were formed into huge structures much like a chandelier.

Gallery: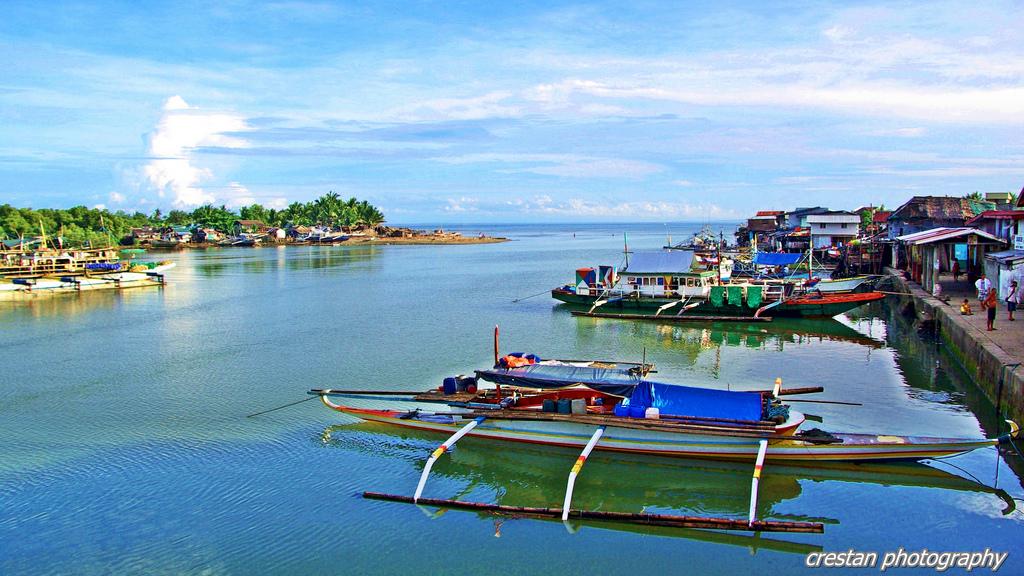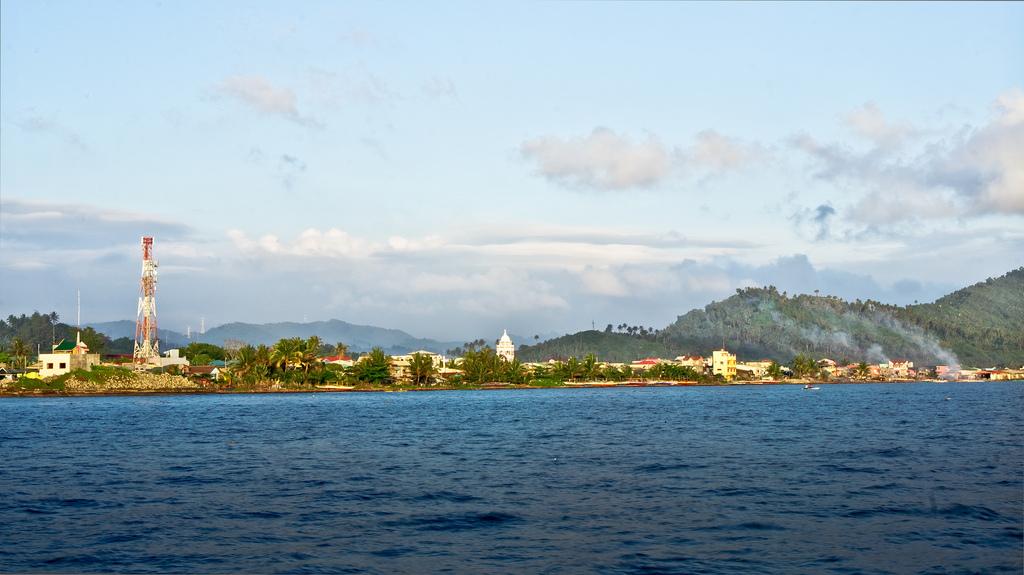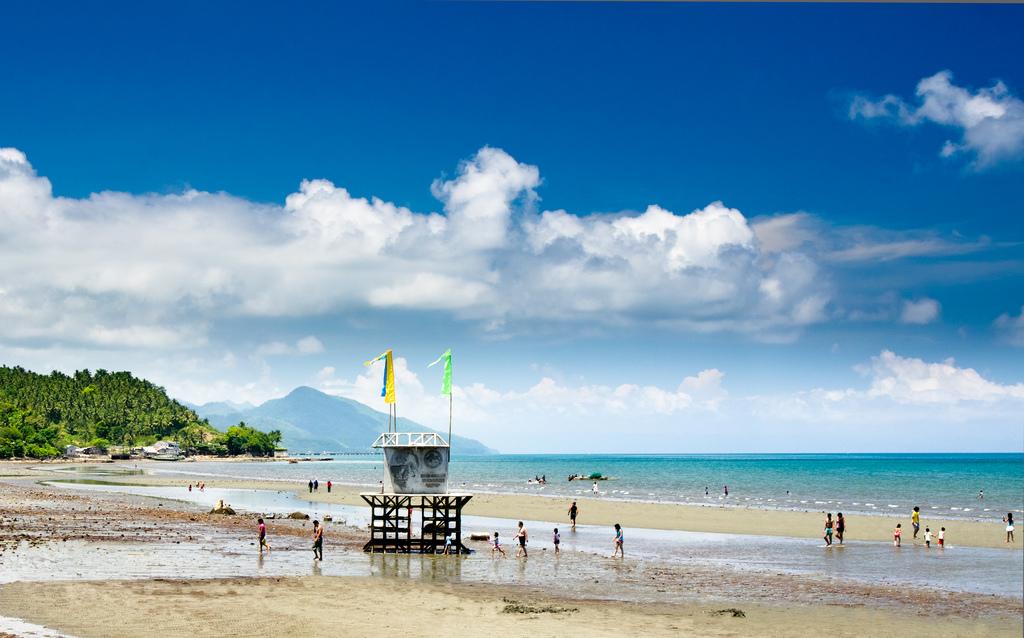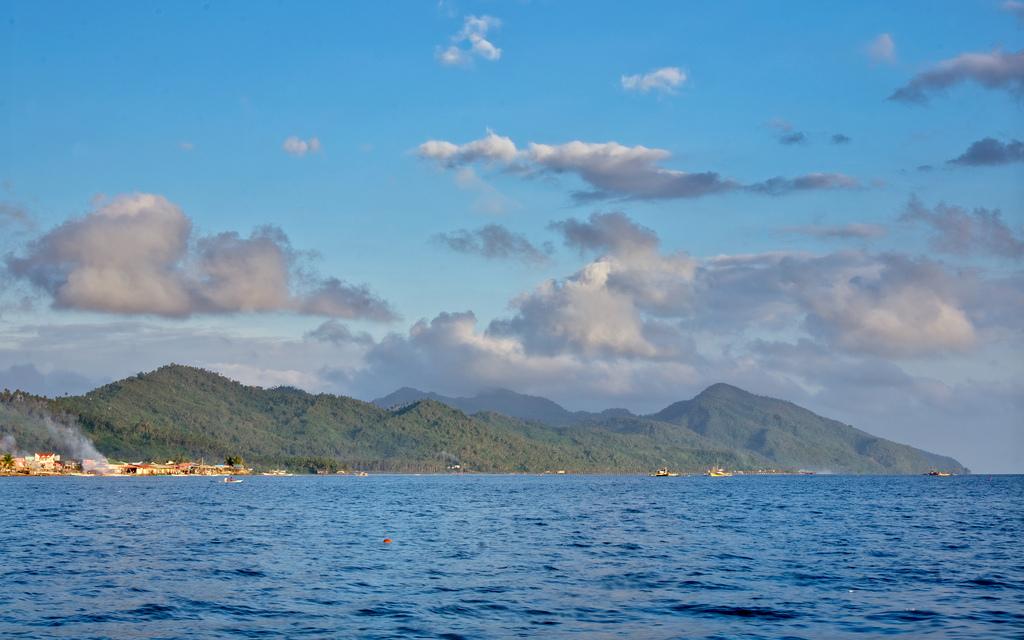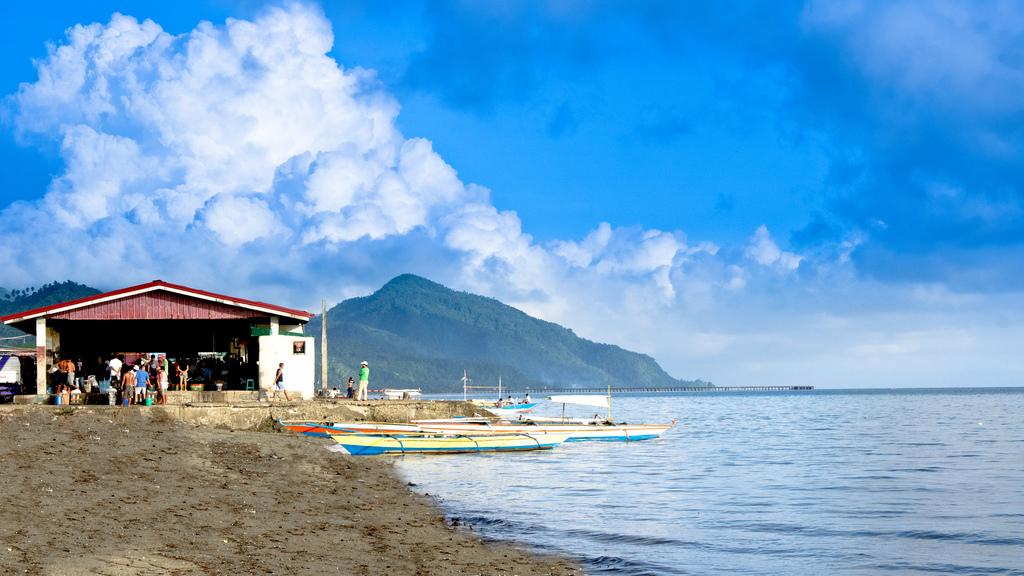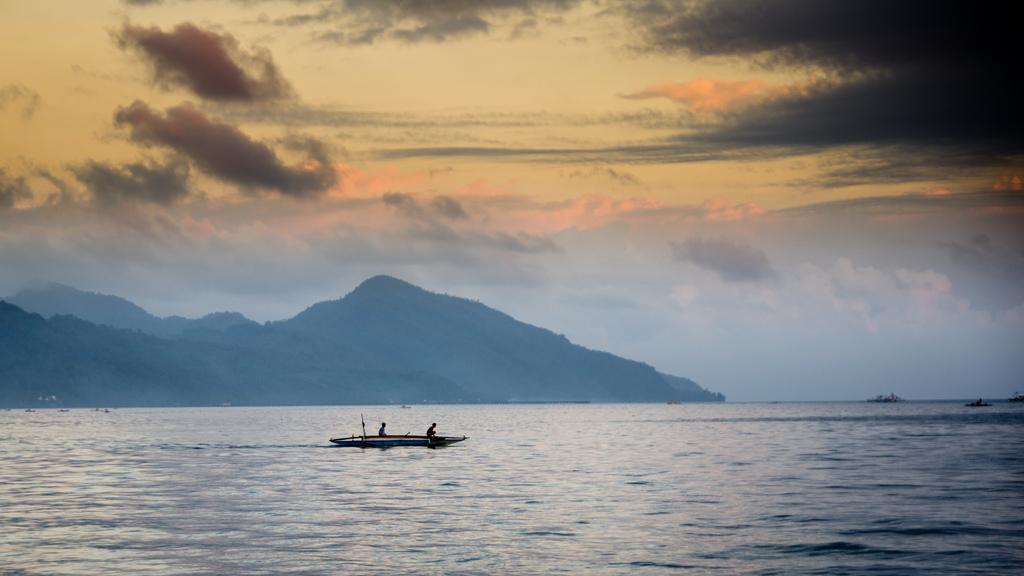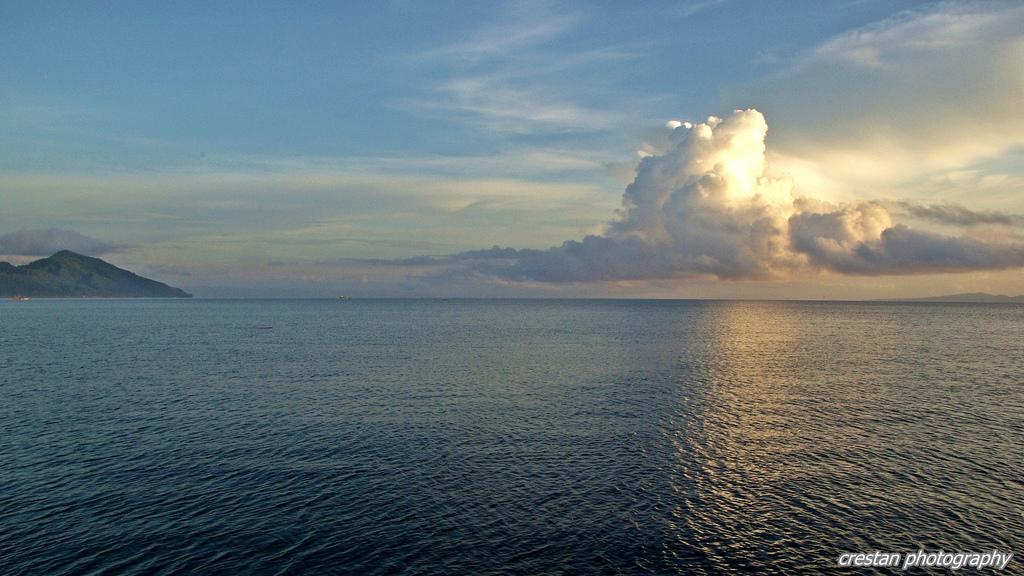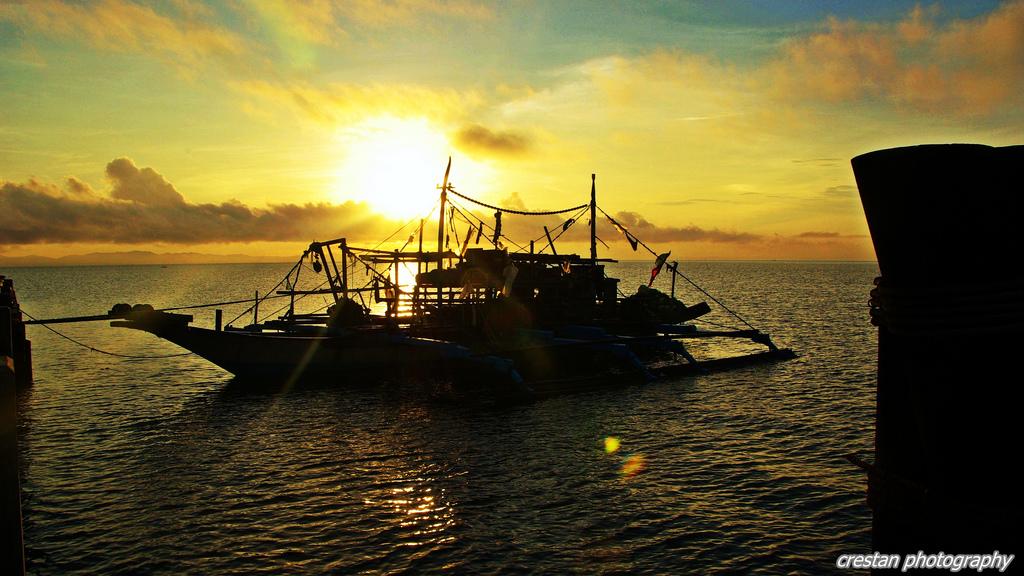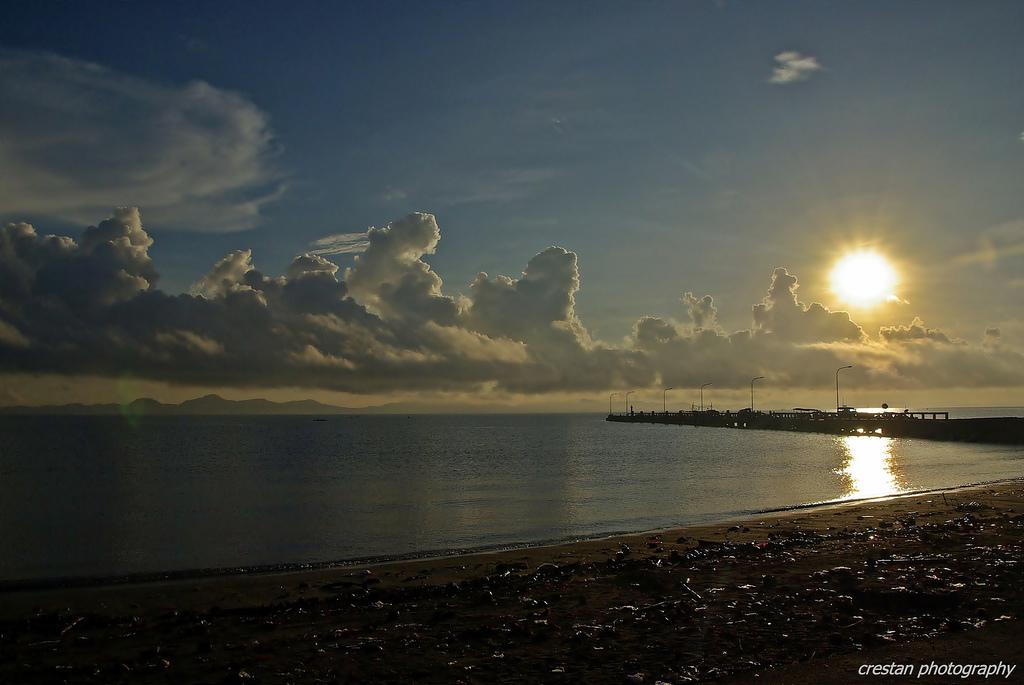 Activities that can be done in the Town
Land
Hiking

Trekking

Cave exploration

Rock and wall climbing
Water
Boating

Fish feeding

Diving

Swimming

Snorkeling

Whale shark watching
Festivals
Tagultol Festival (August 1-2)

Pabitin Festival (May 15)
People and culture
People from Atimonan are called Atimonanins. The primary language is Tagalog, with many local phrases and expressions. Manilans usually understand Atimonan Tagalog, albeit with some frustrations. Many Atimonanins are part Chinese or Spanish. Some Atimonanins can also speak Bicolano, Lan-nang, or Spanish.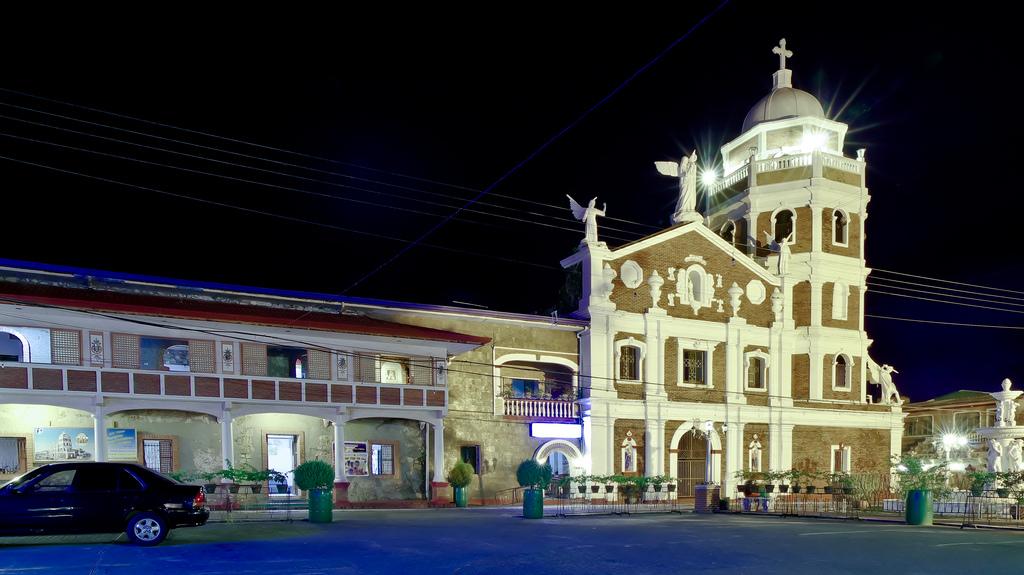 The dominant religion in Atimonan is Roman Catholic, though there is a significant following of the Born Again. The culture in Atimonan is primarily ingrained in rural maritime Filipino settings. Weather remains a powerful force in this town.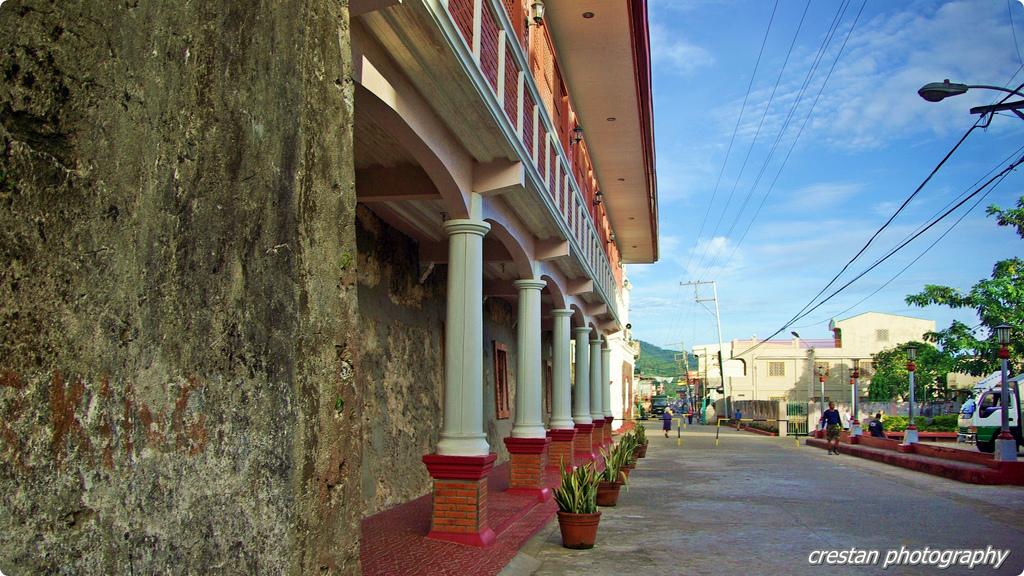 How to get there
From Manila you can reach Quezon Province by riding a bus to your destination. Travel time will take more or less 4 hours.
Here is the list of terminals where you can catch buses with trips to Lucena, Quezon.
EDSA-Kamuning

Cubao

Buendia-Taft

EDSA-Pasay
Ride a bus from the following stations to Lucena, Quezon. Get off at the Lucena Grand Terminal. From there, jeepneys are available that will take you around the town.
Rating:
0 people rated this.