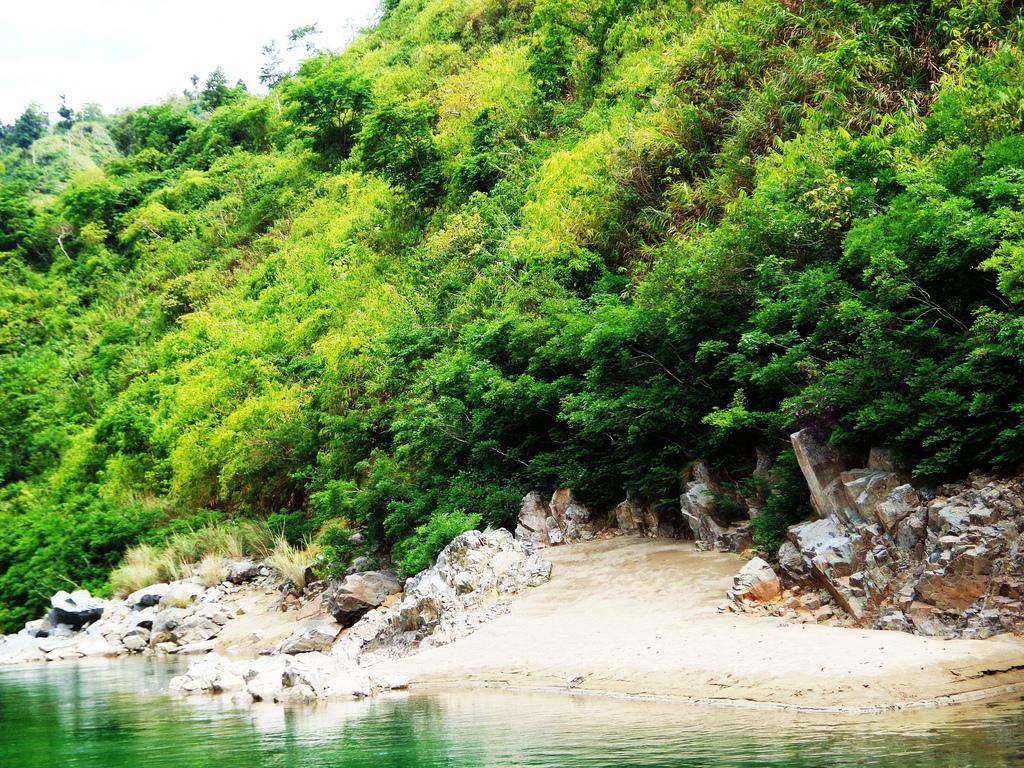 The beautiful Abuan River is situated in Ilagan, Isabela Province. It is part of the Northern Sierra Madre National Park. It has an average elevation of 82 meters above sea level. This great Abuan river is offering whitewater rafting and endorsing ecotourism in the province to save the Sierra Madre.
Many years ago, the Sierra Madre Forest and Watershed was a victim of illegal logging and charcoal production. The forest was drastically destroyed but the water from the stream remained clean, clear, and pure.
The WWF-Philippines or World Wide Fund for Nature conducted a study on the illegal activities in the forest; based on the research, the uncontrolled logging can destroy the forest and displace almost 130,000 families living near the river.
WWF-Philippines, with the partnership of Coca-Cola Company in Philippines and the support of the Local government of Ilagan, conducted a project called the "Umbrella Project". The project aims to help the government to clean, conserve and save the river in Ilagan, and to make it as a sustainable whitewater rafting spot in the country. They want to redeem the Sierra Madre Forest from deforestation.
Based on the manager of the project no other than Luis Caraan, they already started working on an ecotourism project in the area and once the project succeeds, it will provide an alternative livelihood for the local people. It will also help the province's environment and community. Livelihood programs are very important to the area to lessen and stop altogether the illegal activities in the forest.
Isabela's forest is the oldest and richest forest in the Philippines. It is also a home of different kinds of flora and fauna like crocodiles and eagles. The water from the stream is used in water irrigation for the crops and rice fields in the province. Some activities can be done in Abuan River such as hiking, scaling cliffs and falls, swimming, rappelling, and rafting or kayaking.

The Abuan River is now steadily gaining popularity, thanks to the combined efforts of the local government, private organizations, and the community in Ilagan. This river provides wild swirling waters unmatched all over the country. So, if you're a whitewater rafting enthusiast or an avid nature lover, you should check out this brand new destination!

How to get there
Provincial buses like Island Trailways, Inc., Pantranco North Express, Inc., and Philippine Lawin have plying route from Manila to Isabela. The travel time will take 10-12 hours ride. If you want faster travel time you can also take a plane ride from Manila to Isabela via Cauayan, Isabela by Air Philippines, Cebu Pacific and Palanan Airports.
Rating:
1 people rated this.