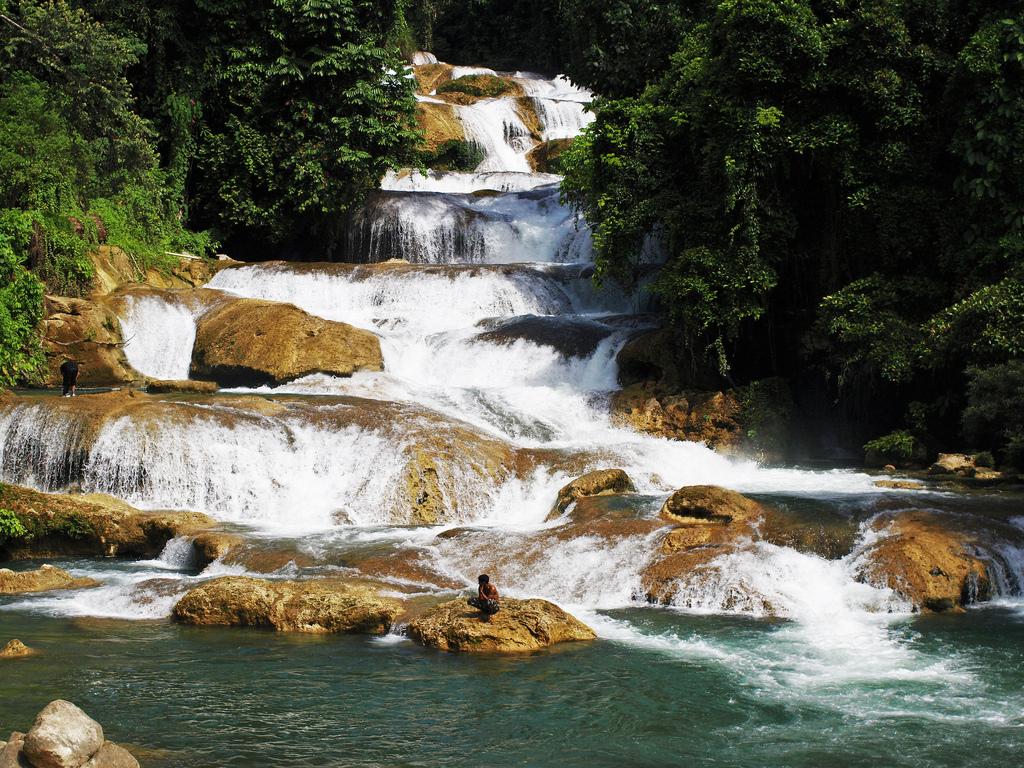 Few probably know that Davao Oriental is the easternmost province of the country, surrounded by the Philippine Sea and part of the Pacific Ocean. This beautiful province still has a lot of untouched wilderness and thus holds a lot of nature's wonders just waiting to be discovered. The majestic Aliwagwag Falls is one such wonder that has drawn experienced adventurers and casual tourists from all over.
Found in Barangay Aliwagwag in the town of Cateel, this truly enchanting sight is said to be the highest falls in the country, but is actually composed of 84 smaller falls of various heights and widths. Fed by an expansive series of natural springs and streams, the same natural water system is also the source of the town's drinking water, being very clean and clear. The water collects and runs through the maze of weathered rock formations throughout its 1,110-foot length.
The rich and pure spring water that flows through Aliwagwag Falls is the source of life for the tropical forest around it, with lots of ancient trees and dense undergrowth to be seen. This in turn sustains a whole community of creatures, most of which are unique only to this particular location, like several species of fish, insects, and invertebrates.
Being at Aliwagwag Falls makes one feel like being at the heart of paradise, with only the natural sounds, sights and smells of nature. Make sure to try and vsit this truly wondrous place, often referred to as the most beautiful falls in Mindanao. To get there, one must fly to Davao City, then take a bus to Cateel. Happy journeys.
Rating:
10 people rated this.