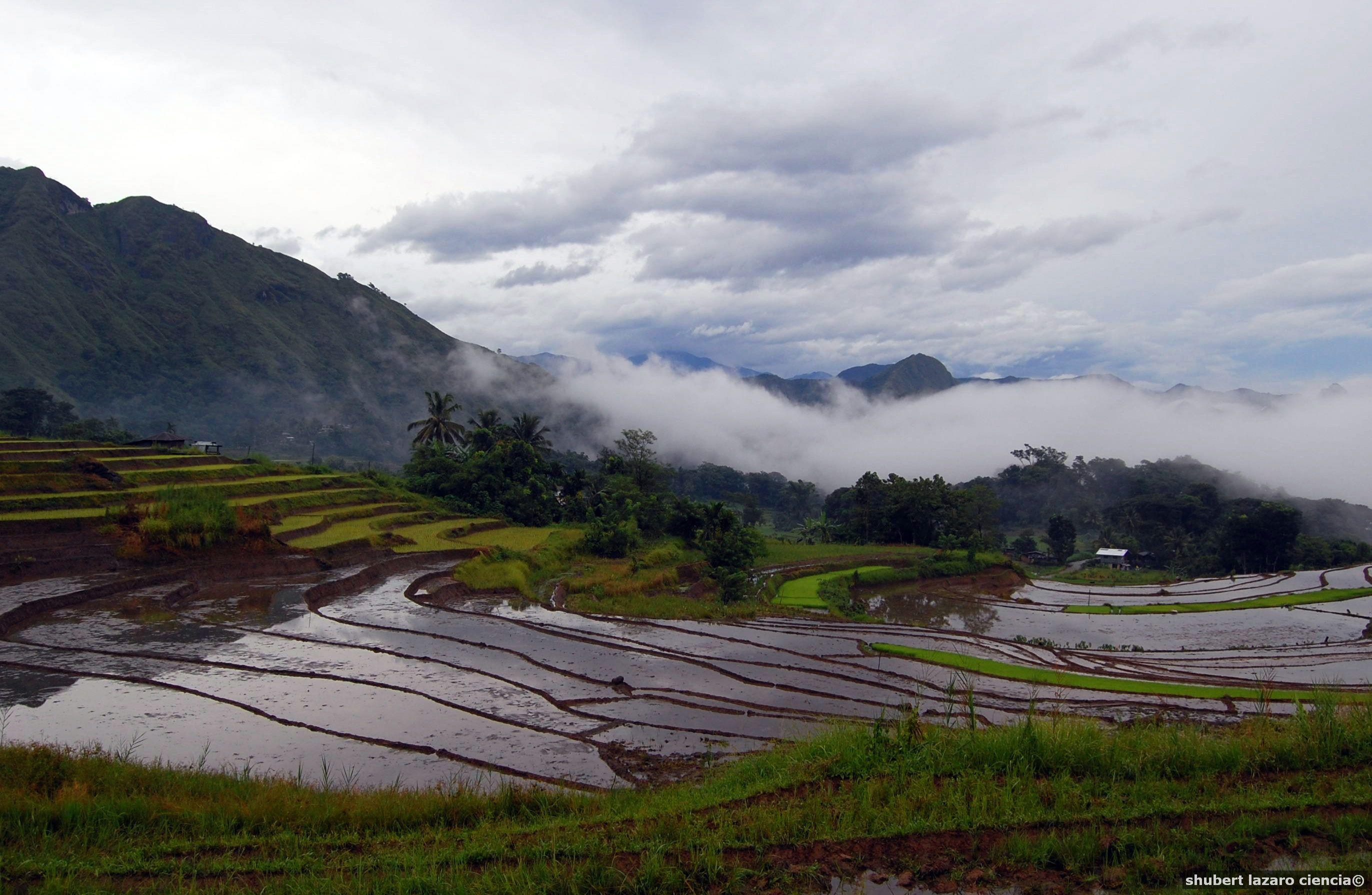 View from Ambuaya Lake

Overview
The province of Ifugao is gifted with several tourist attractions. The area is dotted with with historical, cultural, natural and man-made tourist spots, albeit not known to many people. The whole place is serene and beautiful, with different shades of green and brown – the lovely colors of nature.

Ambuaya Lake is one of the prides of the Ifugao province. The lake is located at the top of the hill and shaded with lots of plants and trees. It is perfect for picnics and camps. Also, it is now the site of a research on fishing culture.
The lake is just small – it seems like just a large pond – but it has and entrancing beauty you can't say no to! The water is really fresh, cool and clear which is ideal for swimming. You can also feel and inhale a very refreshing breeze coming from the mountains. This is a good place to ease your stress from the urban life.
The area is mostly visited by the local people especially during summer season. The people in the province are very nice and kind. They are hospitable and helpful to wandering tourists.

Activities
Boating

Camping

Picnics

Photoshoots


Exploring the vicinity



Myth of the Ambuaya Lake
Many years ago, the area where Ambuaya Lake is now located was a large village. One day, all of the villagers were invited to a fiesta. The brave ones went to the fiesta. Old people, women and children were left at the village.

On that day, an old woman brought her grandson to the spring for a bath. While the boy was in the spring, his leg was bit by a leech. The boy cried out to his grandmother. She then took the the leech away, and she beat it with a curse.
When they returned to their house, the old woman and her grandson were surprised to see water outpouring from underground. When she went outside to call for help, the whole village was already flooded. They were shocked and frightened at what they saw. They were trapped in the village until a huge amount of water from the mountain flooded and swallowed the area.
When the partygoers as well as the brave people came back from the fiesta, they couldn't find their homes. They saw the clean, cool, fresh and shining waters of the lake instead of their village. Their village was lost forever.

Location
The Ambuaya Lake can be found at Barangay Ambabag in Kiangan, Ifugao Province. The area is four kilometers away from the municipality of Kiangan and reachable by any 4x4 vehicle.
How to Get Here
The province of Ifugao is reachable by riding in the bus from Manila going to Baguio City. The trip will take more or less 9 hours. From Baguio, you will ride a jeep or any public vehicle going to Lagawe, then another trip going to Kiangan where you can find the Ambuaya Lake.
Rating:
1 people rated this.