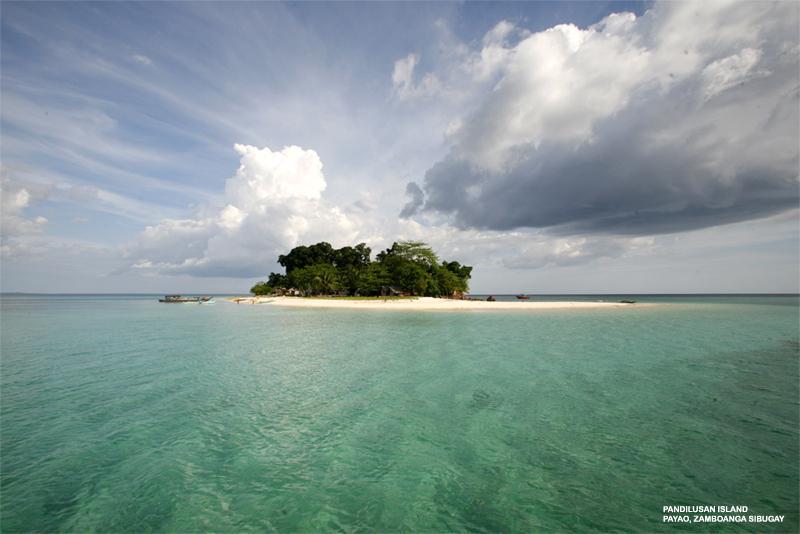 Due to its natural land form, the province of Zamboanga Sibugay is gifted with an impressive range of excellent tourist destinations – interesting mountain formations, picture-perfect waterfalls, caves in which dwell thousands of bats, as well as stalactites, hot springs, white sand beaches, and fish and sea snake sanctuaries.

Tantanan Bay is the largest fish sanctuary found in the province, encompassing an area of five hectares. Sibuguey Bay bounds the southern peripheries. Endowed with several coral formations that function naturally as fish sanctuaries, it is ideal for snorkeling and diving. Another notable fish sanctuary, situated within the municipality of Talusan, is Takushari. Within the island of Pulo Laum is a sanctuary for the propagation of sea snakes.

Zamboanga Sibugay is endowed with several islets that are ideal for beach resort development. Notable are Pandilusan Island in the municipality of Payao and Litayon Island in the municipality of Alicia. One characteristic that they have in common is their white sand beaches. In addition to these islets, there are also white sand atolls in both municipalities that are submerged during high tides.

Leading the province's inland tourist attractions are the large caves found in the municipalities of Tungawan and Talusan as well as the Moalboal Cave in the municipality of Titay. Among the majestic waterfalls are Tagbilat, Dalisay, Tugop Muslim, Cobacob, Go-otoc, Malagandis, Basay, and Palina Falls in Ipil.
How to go to Sibugay, Zamboanga
The province can be reached from Zamboanga City by chartered plane, ferry and bus. Available types of land transportation arejeepneys, vans, and motorcycles.
Rating:
0 people rated this.