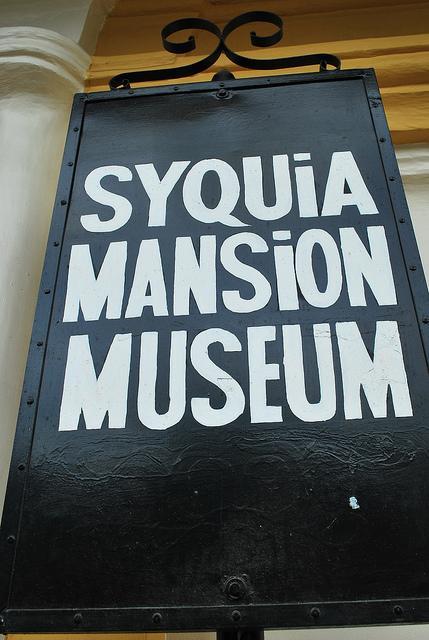 President Elpidio Quirino is one of the historical figures who call Vigan City their home. He was a Filipino politician and the sixth president of the Philippines. He was a great lawyer in his time and became a representative of Ilocos Sur from 1919-1925. He was then elected as senator from 1925-1931 and was elected vice-president in the 1946 election, the second and last for the Commonwealth and first for the third republic. He succeeded the presidency after the death of the incumbent president Manuel Roxas in 1948.
The former president lived in the Syquia Mansion, one of the tourist attractions today in Vigan. The mansion possesses an extensive memorabilia owned by his wife, Dona Alicia Quirino. This colonial mansion was built in 1830 at the corner of Quirino Blvd. and Salcedo St., and today it is a museum that offers free entrance to visitors.
Inside the Syquia Mansion
The mansion is filled with Philippine antiques as well as those from different countries all over the world. There are huge oil portraits of the Quirino Family which were done by our national artist Fernando Amorsolo. There is even a huge replica of Juan Luna's Spolarium.
There were also a display of 19th century furnishings, memorabilia, and various photos, providing a glimpse to the life of the late President Quirino. It was his official residence, thus it was claimed as the first Malacañang of the north.
Definitely, it is a must-see place when in Vigan. It is truly equipped with much information that will nurture the mind of the visitors!
Travel to Syquia Mansion!
From Manila there are various bus terminals to choose from that goes to the Ilocos. There is one in Edsa-Pasay (Partas Bus Terminal) and in Cubao (Partas Bus Terminal & Florida Bus Terminal). I suggest you take the evening trip because it is a long 9-hour bus ride to Vigan.
Then from Vigan, I suggest you to have a hired transportation as the must-see places are in between towns. If not, there are tricyles, buses, and mini buses that ply these towns which will bring you to the Syquia Mansion.
Accommodations to Vigan:
There are many inns, pension houses, and hotels located near the town center. My Vigan Home Hotel and Gordion Hotel are some of those which will give you better accommodations during your days in Ilocos Sur.
My Vigan Home Hotel is located at 14 Plaridel corner Bonifacio Streets, Vigan (Ilocos Sur), Ilocos Region, Philippines 2700. Gordion Hotel is located at V. Delos Reyes corner Salcedo Sts., Vigan (Ilocos Sur), Ilocos Region, Philippines.
Rating:
0 people rated this.