Anvaya Cove Beach Front
Anvaya Beach and Nature Club is located in the scenic town of Morong, Bataan. It is a resort centered around family, which is what the Sanskrit "Anvaya" stands for. It's main goal is to reaffirm and strengthen the ties between family members in an atmosphere that is close to nature and can help revitalize both body and soul through the many activities and facilities that the club provides.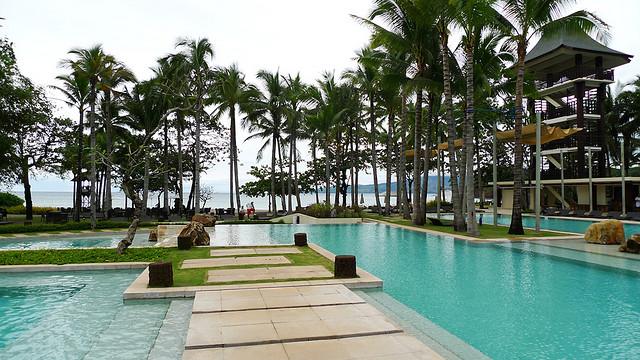 According to their website, Anvaya makes the families reconnect, rediscover each other, builds unforgettable memories and essential traditions.
Facilities
Anvaya Beach &Nature Club Swimming Pools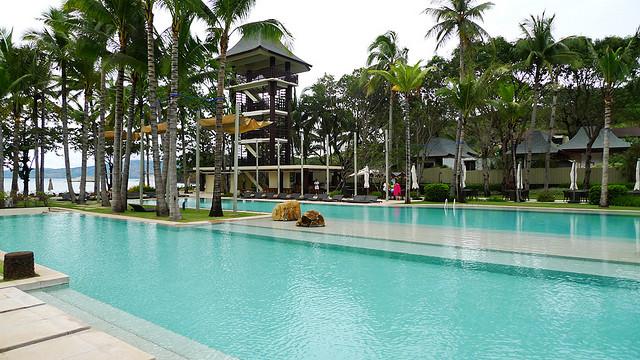 The pools in Anvaya will be a boon to everyone. The fascinating Asian design of the pools will surely be loved by visitors. The breadth of the pool is perfect for swimmers.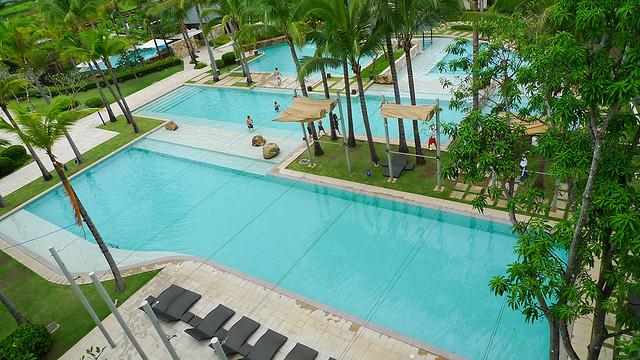 The family will have great bonding while swimming in the cool and clean waters. The area of the pool is really beautiful and very relaxing. One can also enjoy the sun bathing while drinking fresh drinks.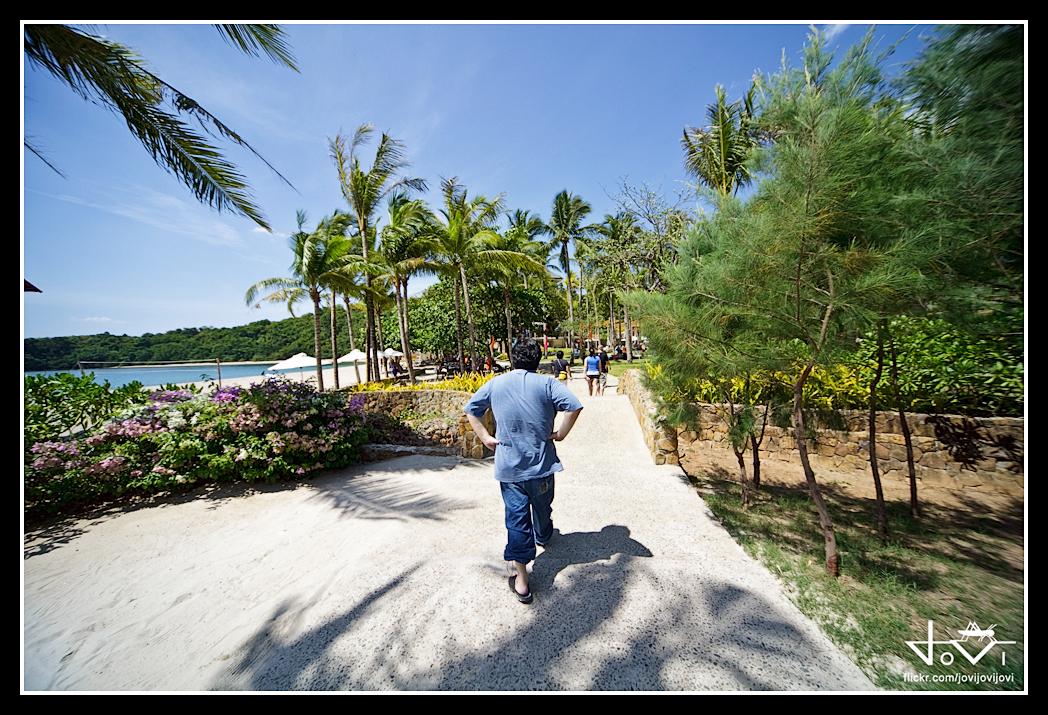 Anvaya offers a nature camp where guests can enjoy walking amidst the beauty of nature. The area is surrounded with lush green vegetation. One can examine its many flora and fauna. This is perfect for kids and nature lovers. Adventure lovers can also try the zip line for breathtaking scenery and excitement.

Children will surely enjoy playing in the village made especially for kids. It is a play area for every child. It features kiddie pool, indoor and outdoor play zones, good for sporty and active children.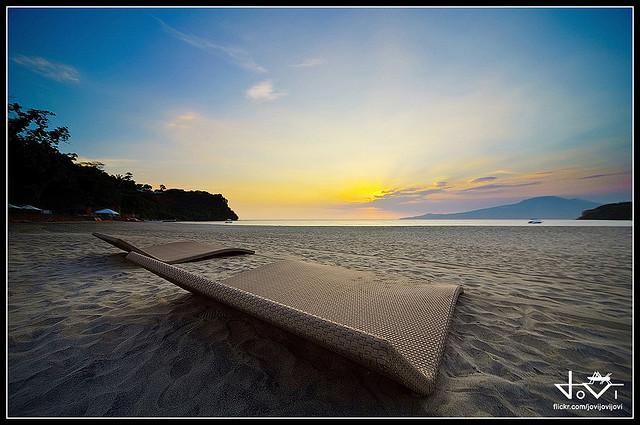 Submerge yourself in the crystal-clear water at the beach where one can have some precious relaxation. Get ready to experience the rejuvenating waves of the beach. The family can enjoy different kinds of water and beach activities such as swimming, snorkeling, beach volleyball and many more to discover.
Anvaya is also equipped with a library where one can find serenity and enjoy reading various books, magazines, and newspapers. Computers with internet access are also available for guests.
Visit and play with the electronic gaming systems such as Wii, X-Box 360, and PlayStation 3, best for family and friends wanting some fun while bonding.
If you are a person who loves shopping, Anvaya also has a shopping area where guests can buy eco-friendly souvenirs.
Dining Areas
Bamboo Cafe

Pawikan Bar & Grille

Tower Bar
Accommodations
Anvaya Cove provides very good accommodations to their guests with around forty casitas. All members are allowed to experience and choose from four types of designed rooms complete with amenities. Every room has a touch of nature that will surely be loved by the guests, perfect for relaxation.




How to get here
From their website, here is the directions going Anvaya Cove:
Take the North Luzon Expressway.

Then take SCTEX Exit (Subic Clark Tarlac Expressway)

Take Subic Exit

Enter Subic via Subic-Tipo Toll gate

Once inside Subic, follow the Anvaya road signs. If there aren't any, follow the signs to "Morong Gate".

Keep driving until you reach Morong Gate.

Just stick to the road until you reach the entrance of Anvaya Cove.
Rating:
9 people rated this.