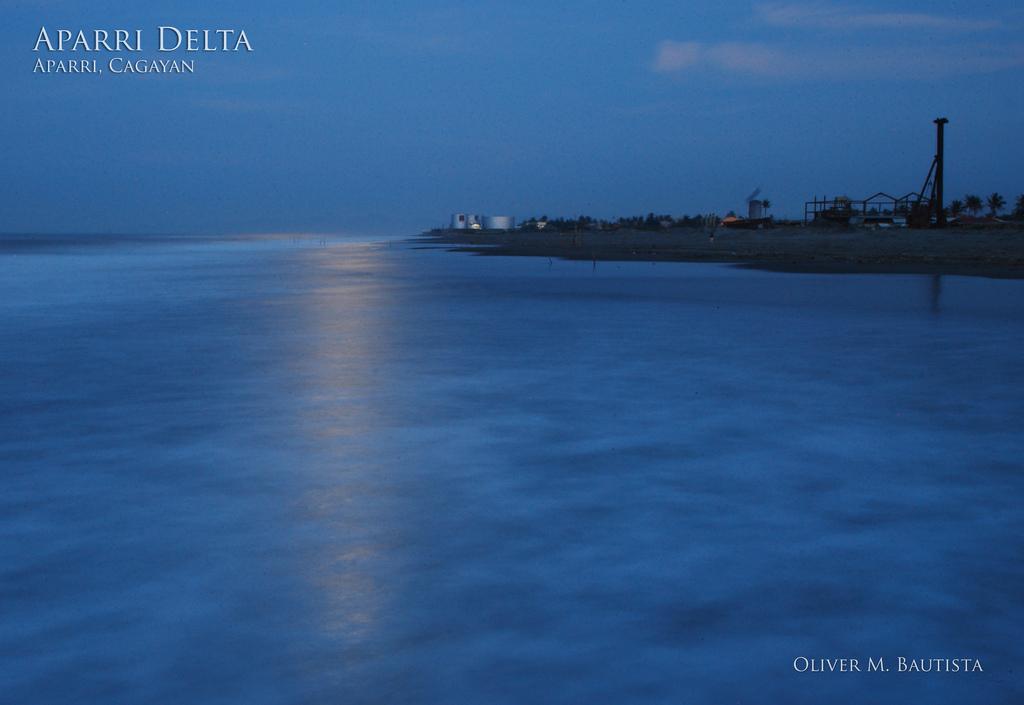 Delta is an impressive expanse of land in Aparri, where the Cagayan River meets the West Philippine Sea. Walk into the jetty at the juncture of the river and the sea to find the awesome mouth of the vast Cagayan River. Stand, be blown away, and experience the beauty and power of the Delta.
What can you see?
• To your left, you can see the Cagayan River.
• To your right, you can see the sea with waves crashing against the break water.
• The children play with the waves, in the surf, and on the shore.
• On the cement walkway, you can see small shrimps being dried under the sun.
• You can see townspeople sorting small shrimps through the day's catch.
The Delta is not like any other tourist attractions, but what makes Aparri Delta so majestic and beautiful is because of its size and how it looks like when the crashing waves mix with the calm and peaceful water of the river. The sea has been part of the people's livelihood in Aparri. The Delta is very interesting, and you can spot little shrimps, "alamang", that we mostly use as condiments in kare-kare (country's stew, made from peanut sauce with a variety of vegetables with meat) or for green mangoes that really taste good.
How to get there
By plane
There are two airlines companies that ply route from Manila to Tuguegarao City, the provincial capital of Cagayan. From Tuguegarao, you can ride a bus or van bound for the town of Aparri. After that, you need to ride a tricycle going to the site.
By Bus
Victory Liner, Dominion, Florida, and Baliwag Bus Inc., are some of the bus companies that have routes to Tuguegarao City. From the city, you can ride a bus or van that has a direct trip to the town of Aparri. Then, you need to ride a tricycle that will bring you to Aparri Delta.
Accommodations
• Ivory Hotel and Suites located at Buntun Highway, Tuguegarao, Cagayan Valley / Isabela.
• Villa Blanca Hotel can be found at 13 Pattaui St.Ugac Norte, Tuguegarao, Cagayan Valley / Isabela
• Mango Suites located at 1 Rizal St. corner Balzain Road, Tuguegarao, Cagayan Valley / Isabela


Rating:
0 people rated this.