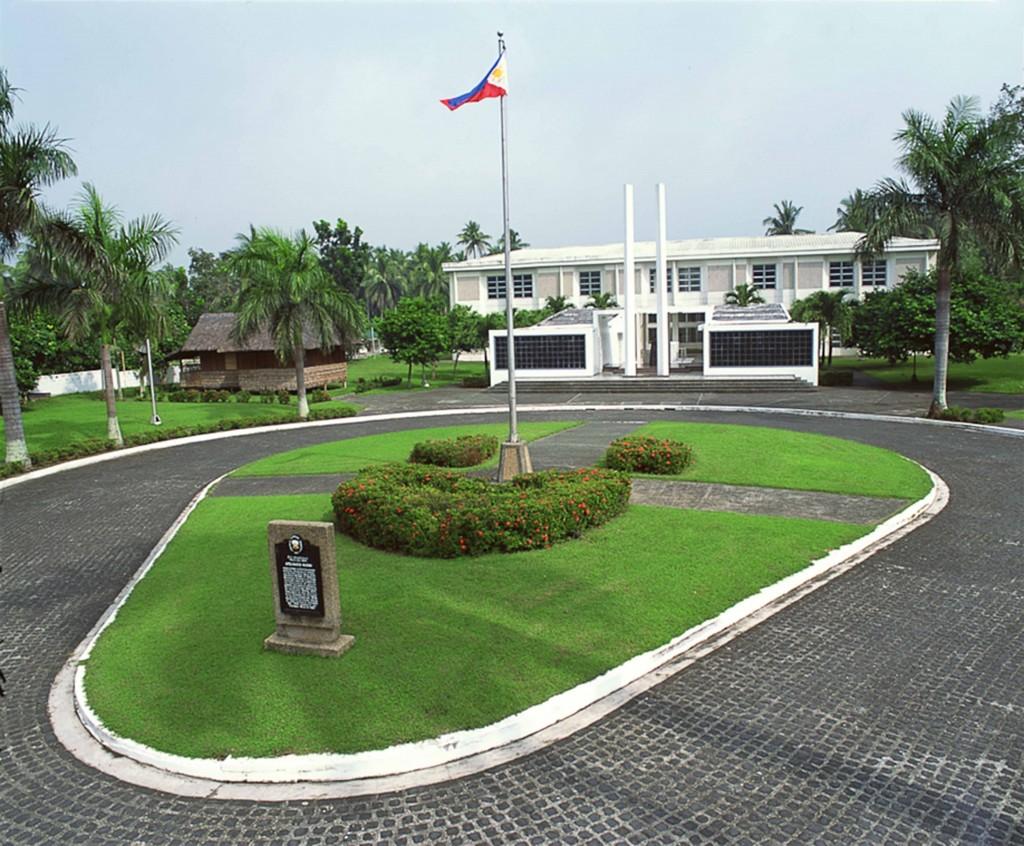 Overview
The Apolinario Mabini Shrine is a reverent remembrance to one of the founding fathers of the Philippines, and the shrine shares with the visitor the wealth of history kept within its walls. The shrine is located in Barrio Talaga, Tanauan Batangas, Tucked right in the middle of the community rests the solemn Mabini Shrine. It is dedicated to Apolinario Mabini, a Tanaueno, the Sublime Paralytic and Brain of the Revolution, the Mabini Shrine was inaugurated by then Vice President Carlos P. Garcia and Mrs. Luz Banzon-Magsaysay on July 23, 1956.
It is a memorial to the nationalism of the "Sublime Paralyctic" whose moral convictions and political principles illuminated the Filipinos in their search for national identity. It houses the remains and some personal belongings of the late revolutionary hero, Apolinario Mabini, who is also known as the "Brains of Katipunan."
Two pylons symbolizing greatness front the shrine's entrance. A library and a museum each flank the stairs leading to the mausoleum. A solid white marble bust of Mabini, carved by G. T. Nepomuceno, marks the site where the hero's remains lie in repose. Left side sits a replica of the bamboo-fenced Nipa hut where Mabini was born. In the library one can find reading materials and articles on and by Mabini. Personal items and other memorabilia housed in the museum.
About Apolinario Mabini
Apolinario Mabini y Maranan (July 23, 1864 — May 13, 1903) was a Filipino political philosopher and revolutionary who wrote a constitutional plan for the first Philippine republic of 1899-1901, and served as its first prime minister in 1899. In Philippine history texts, he is often referred to as "the Sublime Paralytic", and as "the Brains of the Revolution." To his enemies and detractors, he is referred to as the "Dark Chamber of the President."
Accommodations
Location : Malvar, Tanauan, Batangas, Philippines
Hacienda Darasa Garden Resort Hotel
Location : 791 President Laurel Highway, Darasa, Tanauan City, Tanauan, Batangas, Philippines
Location : 119 Barangay Tipakan, Lipa City, Batangas, Philippines
Location : Kilometer 84 President J.P. Laurel Hi-way, Pilahan, Lipa City, Batangas, Philippines
Cintai - Coritos Garden Hotel
Location : Balete Road, Lipa, Batangas, Batangas, Philippines
Rating:
0 people rated this.