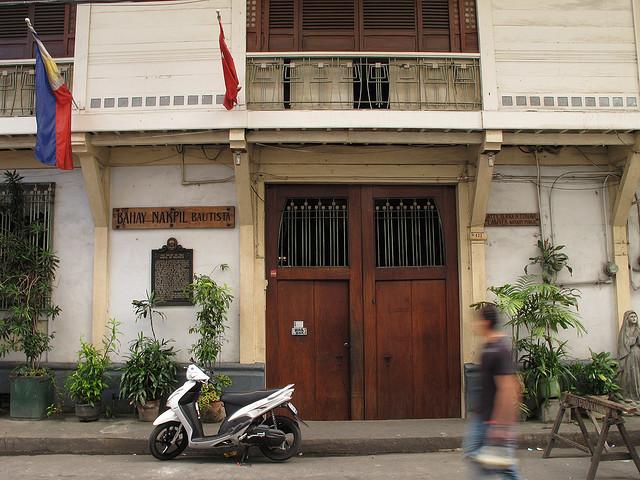 Aside from Minor Basilica of the Black Nazarene, a prominent Roman Catholic Church in Quiapo, Bahay Nakpil-Bautista is another must-see site in Quiapo. This architectural and historical attraction is an early twentieth-century house that has been made into a museum.
Glories of the Past
Built in 1914 by a successful physician, Dr. Ariston Bautista, and his wife Petrona Nakpil, having no children, they shared the house with Petrona's two brothers and their families. Bautista was a philanthropist and prominent figure in society who was deeply involved in the Philippine Revolution and was a good friend of José Rizal and Juan Luna.
One of the brothers who joined the couple in the house was Julio Nakpil, the Vice-President Supremo of the Katipunan and a pianist who composed patriotic pieces such as Marangal na Dalit ng Katagalugan. His wife was Gregoria de Jesus, the young widow of Andres Bonifacio, who organized the women of the Katipunan to aid in the Revolution.
Architectural Structure
The architecture of the house itself is unique. It was designed by architect Arcadio Arellano in the classic bahay na bato style with detailing in turn-of-the-century Viennese Secession style done to complement the Viennese Secession furniture given to Dr. Bautista. The carvings, woodwork and grillwork are executed in the same abstracted, geometric lines that depict floral patterns.
Notable Collections
The celebrated painting Parisian Life by Juan Luna, now the main attraction of the GSIS Museum, originally hung in the Bautista-Nakpil house.
Gallery: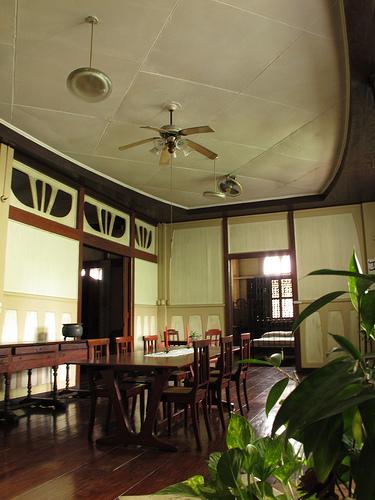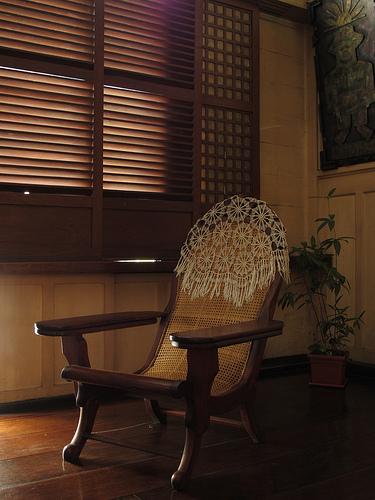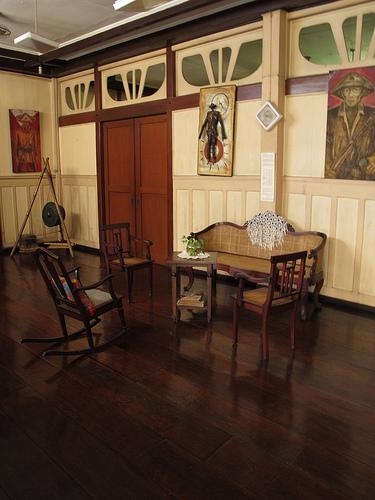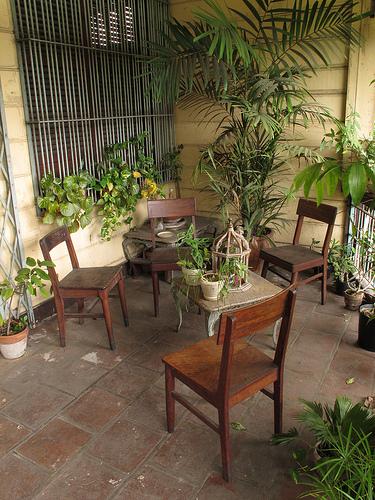 Location
Bahay Nakpil-Bautista is located on A. Bautista (formerly Barbosa) Street, perpendicular to Hidalgo Street opposite Quiapo Church. A. Bautista Street is parallel to Quezon Boulevard in Quiapo.
Getting around Manila
Manila is the capital of the Philippines. Tourists can go around Manila through many options. Buses, FXs, jeepneys, taxis, tricycles, and pedicabs are available as modes of transportation in the city. The city is also serviced by the Manila Light Rail Transit System, popularly known as LRT, as distinct from the MRT in other parts of Metro Manila.
Calesas are still used in the streets of Binondo and Intramuros, but mostly for tourists.

The Port of Manila, located in the vicinity of Manila Bay, is the chief seaport of the Philippines. The city is also served by the Pasig River Ferry Service which runs on the Pasig River.
The city is served by the Ninoy Aquino International Airport and Diosdado Macapagal International Airport.
The nearest accommodations in Bahay Nakpil-Bautista include:
Hotel Sogo Avenida - 6th Floor, Dimson Bldg (near National Bookstore) Rizal Ave., Sta. Cruz, Manila, Philippines

Golden City Hotel - 504 Bustos Street (Chinatown near Binondo), Sta. Cruz, Manila, Philippines 1003

Hotel Sogo Recto - 2F Cartimar Shopping Center, CM Recto Avenue, Quiapo, Manila, Philippines

Casa Bocobo Zen Tower Hotel - 5th Floor of Zen Towers, 111 Natividad Lopez Street, Intramuros, Manila, Philippines

Binondo Suites Manila - Ongpin and Padilla Streets, Sta. Cruz, Manila, Philippines
Rating:
5 people rated this.