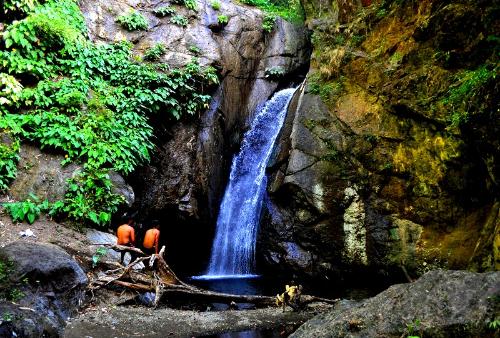 Located in Antique, which is dubbed as "The Land Where the Mountains Meet the Sea," Macalbag Waterfalls is a tourist destination where one can savor amzing scenery and enjoy the panoramic views of this 50-foot-high waterfall.
The Macalbag Waterfalls is different from other falls because there are also caves within the vicinity; some are still unexplored, while one cave is believed to have seven rooms.
When visitors get there, they well be welcomed by the raging water coming from the waterfall. They may also want to take a glance at the caves around the area.
Aside from seeing the awesome Macalbag Falls, tourists might also want to see other falls in Antique, like the Red Falls and Bugtong Bato Waterfalls.
How to get there
Form Iloilo City, one can get to Macalbag Falls by taking a bus bound for San Jose (Antique's caoital town). The travel time is approximately 2 hours. Upon reaching San Jose, one can take a bus going to Barbaza.
From there, visitors can hire a tricycle going to Brgy. Mablad, where Macalbag Falls is located.
Where to stay
Visitors can stay at Camp Eupre Mountain Resort located in Brgy. Cadiao, Barbaza, where there are 6 native-style cottages, and Cadiao Resort. Brgy. Cadiao is 11 kms from the town proper where one can experience a Baguio-like temperature.
Rating:
0 people rated this.