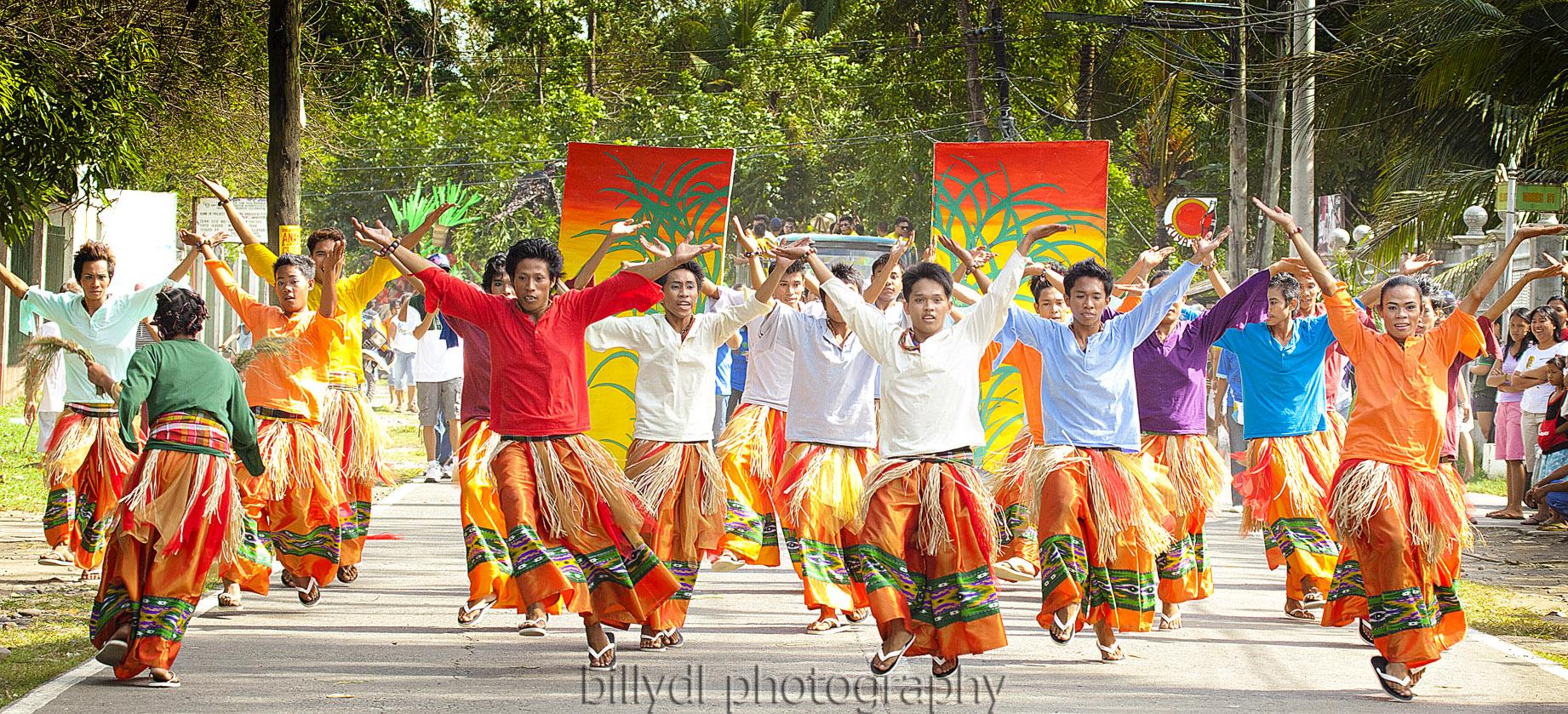 Babaylan Festival 2011

Overview
Babaylan Festival is an annual celebration held every 19th day of February during the Charter Anniversary of the City of Bago, Negros Occidental. It is a representation of the rituals performed by the Babaylans or high priestesses, like rituals of marriage, baptism, healing, and harvest.

The festival display an exotic character of the Babaylans who were very common in the Visayan provinces before the Spanish colonizers came. Among the figures in the history of Negros Island, the Babaylan Festival is the most colorful and enduring up to now. Dancing, singing, and drumming to please the spirits are the standard way of celebration, and the people are adorned in intricate and beautiful costumes.
Beauty pageants and ritual dances are the highlight of the occasion. The dancers wear different styles of Babaylan outfits as well as very colorful and artistic accessories. Some of them also put dye and paint on their hair and body with a variety of designs illustrated on their skins.
History
During the pre-Hispanic era of the Philippine's history, indigenous Filipino civilizations had a different societal heirarchy. They are mostly a matriarchal society, with the Babaylans placed among the highest-ranking leaders of the group or tribe. When the Spanish colonizers came, the Babaylans and their rituals were suppressed, making way to the Christian religion.
Babaylan
Based on the CFBS (Center for Babaylan Studies),Philippine indigenous communities recognize a woman (or man) as a Babaylan, someone who has the ability to mediate with the spirit world, has her own spirit guides, and is given gifts of healing, foretelling, and insight. She may also have knowledge of healing therapies such as hilot or arbularyo. She is a ritualist, a chanter, diviner. She has the gift of traveling to the spirit world or non-ordinary states of reality in order to mediate with the spirits. Babaylans are called by other names in the other languages of Philippine indigenous communities – Mombaki, Dawac, Balyan or Balian, Katalonan, Ma-Aram, Mangngallag, Mumbaki, Mambunong.
Location
Bago City is a second class municipality in the province of Negros Occidental. The city is situated 21 kilometers south of the provincial capital, Bacolod City. It is bounded on the north by Bacolod City, on the northwest by Guimaras Strait, on the southwest by the towns of Pulupandan and Valladolid, on the east by the cities of San Carlos and Canlaon and on the south by the La Carlota City.
How to Get There?
From Manila, it's just a 45-minute ride going to Bacolod-Silay Airport. From there, you can ride public transport vehicles that will take you to the nearest station for trips going to Bago City.
Rating:
0 people rated this.