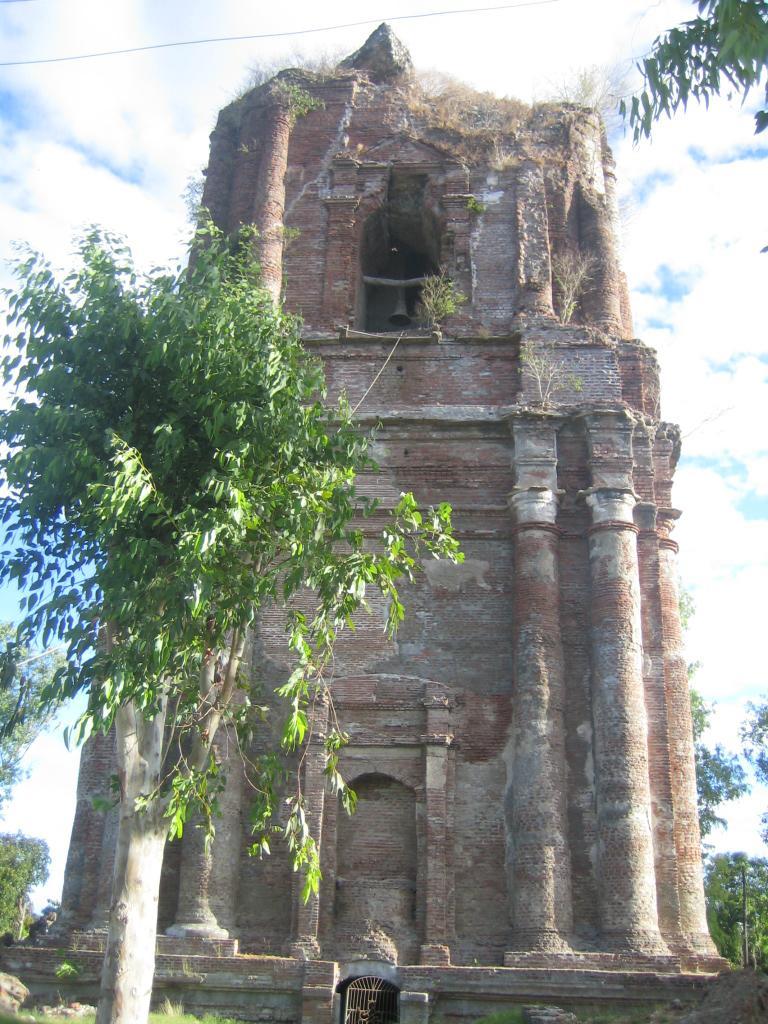 Overview

The Bacarra Bell Tower is also known as "Torre Ti Bacarra" or "Torre". It is one of the interesting things that can be found in Ilocos Norte. The antique tower was erected in 1830s by Fr. Bergier, OSA, in 1828. It is a 50-meter-tall and a three-storey tower having a very thick wall. It has a 16x16 meter base that gradually narrows at the top. The tower is also made up of coral blocks and stucco. It is the town's prized heritage.

The bell tower experienced damage during the earthquake on March 19, 1931, which made the tower to lean. The local people call it the "Bowing Bell Tower of Bacarra" while tourist call it the "Leaning Tower of the North". After the destruction, another earthquake followed, which damaged the tower so much, so the local government decided to put a very thick wall as a support for the tower. When the second damage happened, it was the time that the tower finally collapsed and was left with its present flattened top.
Under Presidential Decree 260, the tower was declared as a national cultural treasure in 1973.
How to get there
From Manila you can go to Ilocos Norte by riding a bus bound for Laoag. There are buses that will take you directly to Laoag City like Partas, GV Florida Transport, Dominion Bus Lines, Philippine Rabbit and Fariñas Transit. There is also a direct flight from Manila to Laoag via Cebu Pacific or Philippine Airlines. From the airport, there are available jeepney that bring the passengers to the city proper.
Rating:
0 people rated this.