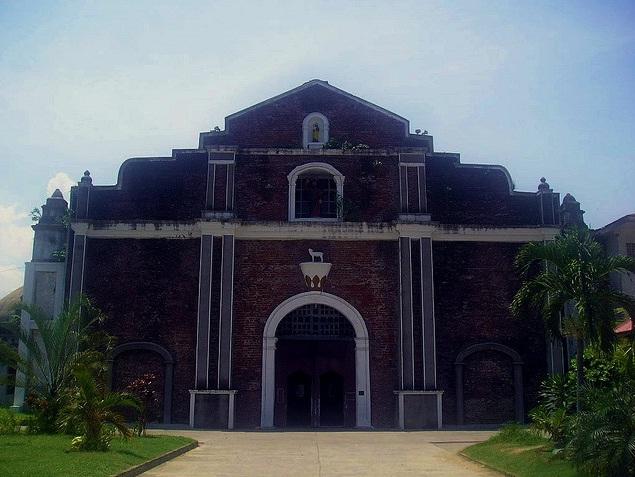 Overview

The famous and old church of St. Andrew Parish is located in the town of Bacarra. It is a historical and cultural landmark in the province. The church was established by Spanish Augustinian Friars in 1593. The church was destroyed by two intense magnitude earthquakes in 1983. The church's facade was originally of Baroque architecture. The earthquake also caused the complete collapse of its square bell tower.

Indigenous materials were used in the reconstruction of the building. Coral bricks made of sticky clay and molasses mixed with leaves and tree trunks soaked in water were used instead of cement, granite or adobe stones. The blend resulted in a sticky fluid which was then combined with lime from ashes of burnt shells. The bricks were pieced together with stucco, the mixture beaten to paste. All the labor was manual. The reconstruction of the church took almost 6 years.
The image of Bacarra's patron saint, San Andres, is situated in front of the cross at the center.
The church has a compilation of ecclesiastical silver and pewter, and a church record way back in 1702. The adjacent L-shaped convent can be reached by steps from the nave.

The local people celebrate the feast of Saint Andrew on Novemeber 27-30. Saint Andrew was the first apostle of Jesus. This feast day is an important date in the annual liturgical calendar because it determines the date of the First Sunday of Advent, which is the Sunday nearest this feast. Saint Andrew is also the patron saint of fishermen both in Scotland and Russia.
Accommodation
Fort Ilocandia Resort Hotel
Brgy. 37 Calayab, Laoag (Ilocos Norte), Ilocos Region, Philippines
National Highway, Brgy. 22, 2901 San Nicholas, Laoag (Ilocos Norte), Ilocos Region, Philippines
Laoag (Ilocos Norte) 55B Salet Gen. Segundo Avenue, Laoag City, Laoag (Ilocos Norte), Ilocos Region, Philippines
Pannzian Beach Mountain and Resort
Barangay Pancian, Pagudpud (Ilocos Norte), Ilocos Region, Philippines
Plaza Del Norte Hotel and Convention Center
15 Suba, Paoay, Laoag (Ilocos Norte), Ilocos Region, Philippines
How to get there

From Manila you can go to Ilocos Norte by riding a bus bound for Laoag. There are buses that will take you directly to Laoag City like Partas, GV Florida Transport, Dominion Bus Lines, Philippine Rabbit and Fariñas Transit.
There is also a direct flight from Manila to Laoag via Cebu Pacific or Philippine Airlines. From the airport, there are available jeepney that bring the passengers to the city proper.
Rating:
1 people rated this.