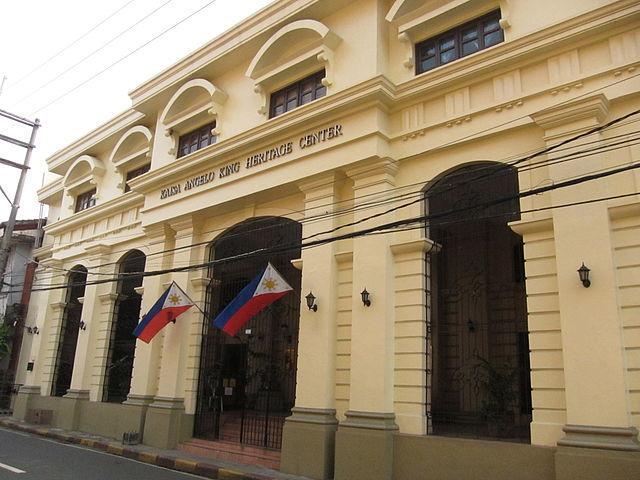 Our country is full of historical museums that care for the collection of artifacts and other objects of scientific, artistic, cultural, or historical importance which makes them available for public viewing through exhibits. Most large and visited museums in the Philippines are located in major cities of Metro Manila. Bahay Tsinoy is one of the most visited museums in the Philippines.

The spearheads of the Museum

After the much awarded bilingual children's educational television program Pinpin, Kaisa Para sa Kaunlaran, Inc., a non-profit organization co-founded by Teresita Ang-See, envisioned the project to provide another venue for advocating patriotism to the Philippines and promoting cultural identity and understanding between the local Chinese and Filipino communities. The museum was designed by Eva Penamora in collaboration with the late architect Honrado Fernandez in 1996, and completed and inaugurated in 1999.

A Museum worth mentioning

In every aspect of Philippine life, history, culture and tradition, language and songs, in everything Filipino, there throbs a Chinese presence which found its way there long before Philippine recorded history.

Bahay Tsinoy is a museum of the Chinese in Philippine life located in the Intramuros (Old Walled City). It is a wonderful museum that all local and balikbayan Filipinos should visit where it documents the history, lives and contributions of the Chinese in the Philippine life and history.

The museum is divided into the following sections:
• Early contacts
• The Parian
• Colonial culture
• Emergence of the Chinese community
• In defense of freedom
• Life in the 1800s
• National leaders of Chinese descent
• Gallery of rare prints and photographs
• Martyr's hall
• Ceramics collection
• Rare Philippine shell collection
• Tsinoys in nation-building (inaugurated in 2004)

The museum is fully air-conditioned and housed within the Kaisa-Angelo King Heritage Center building, which also houses the office of Kaisa Para sa Kaunlaran, Inc., Chinbin See Memorial Library, the Await Keng Theater Auditorium, the Benito Cu Uy Gam Hall, and the Pao Shi Tien and Madame Limpe seminar rooms, which all constitute the Kaisa Heritage Center.

Getting around Manila

From north of Metro Manila, get down in Malate and Ermita districts via Roxas Boulevard. Getting around in Manila is easy as the city has a vast network of transport modes. Buses, jeepneys, LRT, and taxis are modes of transportation in Manila that are easy to use. Manila city has an extensive and good network of highways that connect it with other cities and municipalities. Public transport is cheap however during the peak hours in the morning and evening it may get crowded.

Nearest Hotels in Ermita

• Manila Pavilion Hotel - United Nations Avenue, Corner Ma. Orosa Str, Ermita, Manila, Philippines 1000
• Pearl Manila Hotel - 1122 General Luna Str., Corner Taft & United Nations Avenue, Ermita, Manila, Philippines 1000
• Luxor Suites - Adriatico Street Robinsons Residences Tower 3 Lobby, Ermita, Manila, Philippines
• Lotus Garden Hotel - 1227 A. Mabini corner Padre Faura Sts., Ermita, Manila, Philippines
• Oasis Park Hotel - 1032-34 Belen Street, Paco, Ermita, Manila, Philippines
• M Hotel Manila - 434 L. guerrero st. cor. Plaza Ferguzon, Ermita, Manila, Philippines
• Miramar Hotel - 1034-1036 Roxas Boulevard, Ermita, Manila, Philippines
• Best Western Hotel La Corona - 1166 MH Del Pilar Cor. Arquiza St. , Ermita, Manila, Philippines
Rating:
1 people rated this.