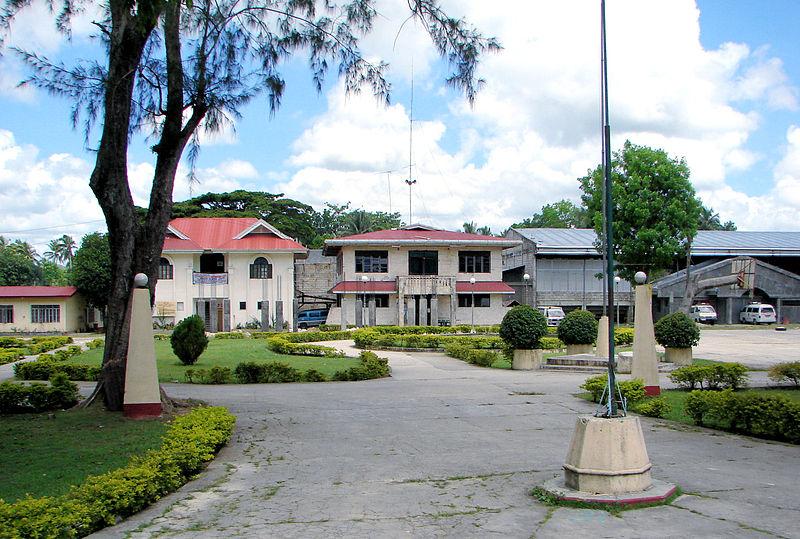 Overview
Batuan is a 6th-class municipality in the province of Bohol. It is 51 kilometers away from Tagbilaran City, and is located in the interior part of the island. It is accessible via the Tagbilaran Loay-Carmen National Road route as first option or the Tagbilaran-Balilihan-Batuan provincial road as an alternative option. Batuan is entirely within the Loboc River Basin. Two tributaries of Loboc, the Pagbathan and the Bayog River, flow from east to west into the main river course.
Basically, Batuan is an agricultural town as more than half of its total land area is devoted to agriculture, about 4,952 hectares or 63%. This is the main source of livelihood in the locality where a great portion of its income is derived from crop production, livestock and poultry raising. Rice and corn are the principal crops grown in the area. Coconut, fruits, root crops, and leafy vegetables come next. Despite the absence of effective irrigation facilities, 1,794 hectares are devoted to rice production, with an average production of 60 cavans per hectare. A total of 1,313 has is devoted to corn production. Coffee and cacao are among the industrial crops grown in the locality. Just launched by the LGU is the Fish Culture Farming program designed to encourage locals to go into small backyard fish ponds to address the scarce supply and high costs of fish in the area.
History
Once a part of the municipality of Bilar, Batuan found its way into the family of towns in the province of Bohol on October 31, 1903, thru the efforts of some local leaders, chief of whom were Manuel Decasa, Alejandro Barril, Victor Tiongson, among others, who were put behind bars for strongly advocating the movement to cede Batuan from its mother town Bilar, and its subsequent creation as a distinct and separate town.
Notwithstanding, these leaders pursued their aspirations with renewed inspiration and determination after their release from prison. Thus amid the strong protestation and opposition of the then municipal officials and Parish Peotest of Bilar, the Municipality of Batuan, by virtue of act No. 968 of the Philippine Commission was created comprising only five (5) original barangays namely: Lindugon, Cambacay, Rosariohan, Janlud and Cantigdas, but to date already composed of fifteen (15) barangays as hereunder shown along with their respective land area, based on the Municipal Comprehensive Development Plan for 1983–1992, The early years of local administration saw its seat at Lindugon, now Poblacion Vieja. In 1911 however, the Municipal Hall, the seat of local government, was transferred to sitio Tinagacan for reasons of accessibility. Eventually, the parish church was also relocated to its present site at the Poblacion.
Batuan got its name from edible trees of the same nomenclature, which grew galore in the locality. Oddly enough, these trees can hardly be found in the area at present. During the Japanese occupation, Batuan was a haven of evacuees from the provinces of Cebu, Leyte and from other parts of the island/province. It was at the Batuan Central School site were the unification of the guerilla forces of Bohol was forged on June 29, 1942, paving the way for the creation of the Bohol Area Command (BAC) under the command of the late Major Ismael Ingeniero, whose election was hotly contested by rival factions. The command had its headquarters in barangay Behind the Clouds.
Tourism
Batuan is the gateway to the beautiful and exotic "Chocolate Hills". Only about three kilometers from the Chocolate Hills Complex, tourism activities in the municipality is almost nil. There are no facilities and establishments that cater to the needs and wants of the industry. Batuan also has the Camanayon Mountain. However, the LGU has potentials for eco- tourism activity that may be tapped for boating, swimming, and leisure treks. The river banks near the Makapiko Bridge in Barangay Rizal, including its environs, once developed, it can be an alternative if not additional treat to our foreign and domestic tourists coming towards this area.
Accommodations (Tagbilaran City)
The Peacock Garden - Upper Laya, Baclayon, Bohol, Philippines 6301

Amorita Resort - Easter A. Lim Drive, Brgy. Tawala, Barangay Tawala - Panglao Island, Bohol, Philippines 6340

Panglao Blue Water Beach Resort - Panglao Island, Danao Beach - Panglao Island, Bohol, Philippines

Amun Ini Beach Resort & Spa - Bas Dako, Candabong, Anda, Bohol, Philippines 6311

Eskaya Beach Resort and Spa - Barangay Tawala, Panglao, Bolod Beach - Panglao Island, Bohol, Philippines
Other Accommodations:
Punta Cruz Diving Resort - Barangay Punta Cruz, Maribojoc, Philippines

Nipa Hut Village Loboc - Valladolid, Loboc Near Maribojoc, Philippines

Mabuhay Breeze Resort - National Highway 3778, Panglao Island Near Maribojoc, Philippines

Hope Homes - Daorong, Danao, Panglao Island Near Maribojoc, Philippines

Ocean Bay Beach Resort Cebu - Poblacion, Dalaguete, Dalaguete Near Maribojoc, Philippines
Accessibility
Bohol is located in the Central Philippines, and can be conveniently reached by air or boat. From Manila, just take a flight to Tagbilaran, which takes about 1 hour and 15 minutes. It is also possible to take a boat to Bohol, but will take 25 hours, and is only advisable if you have plenty of time at hand and enjoy a trip on sea, or have to travel on a rock-bottom budget or with a lot of luggage. Currently, there are numerous daily flights from Manila to Tagbilaran.
Many buses, jeepneys, and multicabs ply the interior route to and from Tagbilaran City. It is a lot cheaper if you avail of this local transport. However, vans and taxis are also available but usually charges 50% more if traveling outside Tagbilaran City. It is not hard to locate the Municipality of Loboc because it lies along the riverbanks. The old and massive stone church of Loboc is your landmark. The church is right beside the road, and at the opposite side of the road, you will see the Loboc River.
Rating:
6 people rated this.