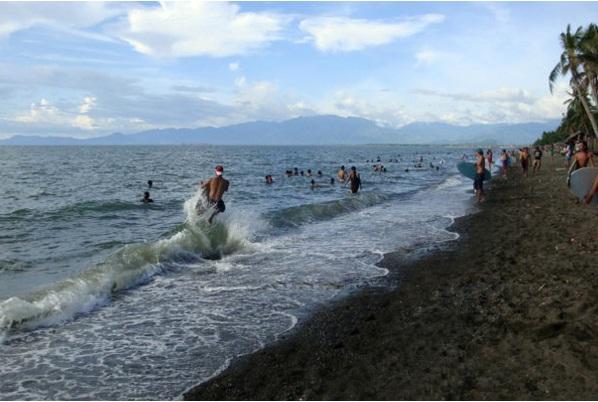 Overview
Agusan del Norte is a province situated in the CARAGA Region in Mindanao. It is bounded by Surigao del Norte to the north, Surigao del Sur to the east, Agusan del Sur to the south, and Misamis Oriental to the west. It faces Butuan Bay, part of the Bohol Sea, to the northwest.
This province is very rich in natural wonders. It is mostly visited by tourists because of its beautiful surroundings and one of the main reasons why this area is visited is because of the beaches that can be found in the province.
Your travel in the province is very worth it and you will not get bored because there's so many beaches that can be explored.
Here is a list of a popular beaches in Butuan, Agusan del Norte.
Tubay Beach

Tubay Beach is considered as the most visited beach in the area. This place is ideal for those who want serene moments with their family, friends, or loved ones. If you visit the beach, you will surely not get bored exploring the place because it is just near the city. It also has a diving area where you can enjoy your diving. There are different kinds of coral reefs that are home to diverse marine groups.
Cubi Cubi Beach
The Cubi Cubi Beach is one of the beaches in the province. This tourist spot is very accessible from the city proper by various forms of land transportation available in Butuan. Since many tourists visit this place throughout the year, there are a lot of resorts and lodges near the beach. The place is very relaxing and rejuvenating.
Jabonga Beach

It is another worthwhile site in Butuan. This beach is ranked as the third most beautiful beach in Butauan, with Tubay Beach as the first. Tourists can take a dip in its refreshing waters. For divers, you can also consider this place because it has a dive site. You will surely enjoy the dynamic marine species and coral reefs beneath the waters of Jabonga Beach.
Tinago Beach

Tinago Beach is included in the list of the best beaches in the city. The area is surrounded with various hotels and resorts, so tourist can enjoy the stay overnight. There are cottages on the beach that are for rent.
Vinafor Beach
The Vinafor beach is last in the list but not the least. It is also recognized as the best area for scuba diving. Tourists can enjoy swimming because of the cool and clear water of the beach.
Where to Stay

Gloreto Guest House
Location: Ilang-ilang St. Langihan Road, Butuan City, Butuan, Philippines 8600

Almont Inland Resort
Location: JC Aquino Avenue,, Butuan City, Butuan, Philippines

Almont City Hotel
Location: San Jose Street, Butuan City, Butuan, Philippines
Getting There

Butuan can be reached by plane from Manila and Cebu in more than an hour and 30 minutes, respectively. It is also accessible through Surigao City by plane or by regular passenger boats from Manila & Cebu. From Surigao, take a 2 &1/2 hours bus ride or you can hire a van to Butuan.

There are also commercial boats that ply the Cebu/Manila-Nasipit route. Butuan is only 30 minutes away by bus or jeepney ride from Nasipit Seaport.


Enjoy your Vacation!

Rating:
0 people rated this.