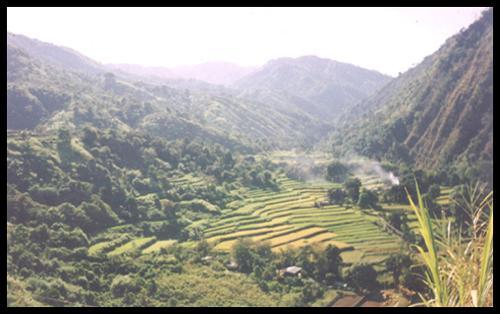 Bolikewkew Rice Terraces is one of the most popular destinations in the province of La Union. Every visitor who has seen this wonder have been amazed at this feat of human ingenuity in the backdrop of rugged terrain. Indeed, Bolikewkew Rice Terraces stands out as the pride of the region.
The Bolikewkew Rice Terraces can be found in the town of Burgos in the province of La Union.
Description
The Bolikewkew Rice Terraces is recognized to be the greatest identity of the 2000-year old historical "Hagdan-hagdang Palayan of Banaue" or which is known as Banaue Rice Terraces (referred to by Filipino as the Eighth Wonder of the World).
Bolikewkew was the unique rice terraces that were surrounded by several peaks and to its glorious looks of green fields. Travellers may hike to the Terraces. It was the good venue for avid hikers that would like to experience the breathtaking nature and to explore the overwhelming terraces.
Source of Living
The astonishing Bolikewkew Rice Terraces is the main source living of all folks around the area. They give importance to their agriculture which is can be seen in the green fields. All residents in the location used to plant and create their own product which is made from brooms, binudbudan, tapey, pineapples and bananas.
Folks around the terraces are the ones who take care of the place and serve as guides to the visitors exploring this wonderful place.
Getting there:
By plane
The best way is to take a plane from lands that can lands directly in San Fernando international Airport which is the capital of La Union.
By land
From Manila just ride a bus to San Fernando City, La Union, which can take six hours. From San Fernando City, La Union you can ride public transportation to reach the amazing Bolikewkew Rice Terraces.
Rating:
0 people rated this.