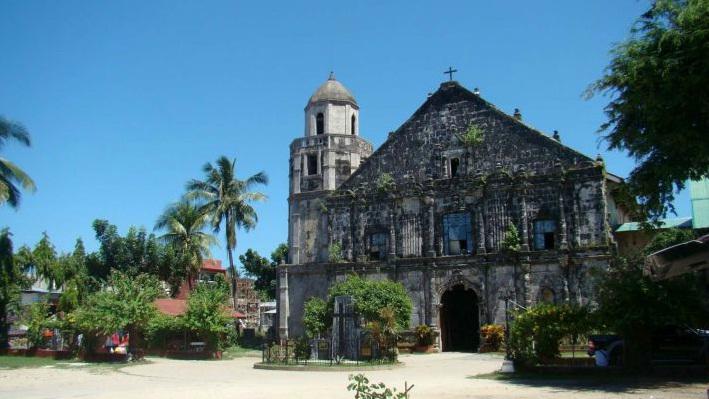 St. James the Great Parish Church, or simply Bolinao Church, can be found in the town of Bolinao in Pangasinan. It was established in the year 1609 when the Augustinian Friars took over the mission territory which was earlier delegated by the Spanish Colonial Government to the Dominican Friars in the year 1594. But because of the immensity of the mission territories and lack of missionary members they left the place in the year 1607.
The tower of Bolinao Church measures about seventy-five feet. It was then the tallest in the whole of Pangasinan but not in Northern Luzon. Nonetheless, in the year 1788, an earthquake destroyed about half of it, and in 1819, the church convent was razed in a fire.
The church of Bolinao still stands at the heart of the town as the townpeople's place of worship despite the many calamities and the years taking their toll. This resilience is said to be attributed to the strong faith of the people in the town.
Visitors should not miss the chance to drop by the church when visiting the province of Pangasinan and take a moment to be grateful for one's blessings and say a little prayer for safe journeys.

Gallery

Church Altar
Church Marker
How to Get There
Pangasinan is accessible by land. Air-conditioned bus lines such as Victory Liner, Five Star, Dagupan Bus and Viron have daily trips from Manila to the cities of Dagupan, Urdaneta, San Carlos, Alaminos and the towns of Bolinao and Tayug. Lingayen, the capital town, is 226 kilometers north of Manila via the Dagupan-Urdaneta Highway.
Manila to Pangasinan by bus, 5 hours; 4 hours or less by private vehicle; Lingayen to Bolinao by bus, 2 hours; Lingayen to Dasol by private vehicle, 1 hour 45 min; Dagupan City to Baguio City by bus, 2 hours, by private car under an hour via Kennon Road.
Rating:
7 people rated this.