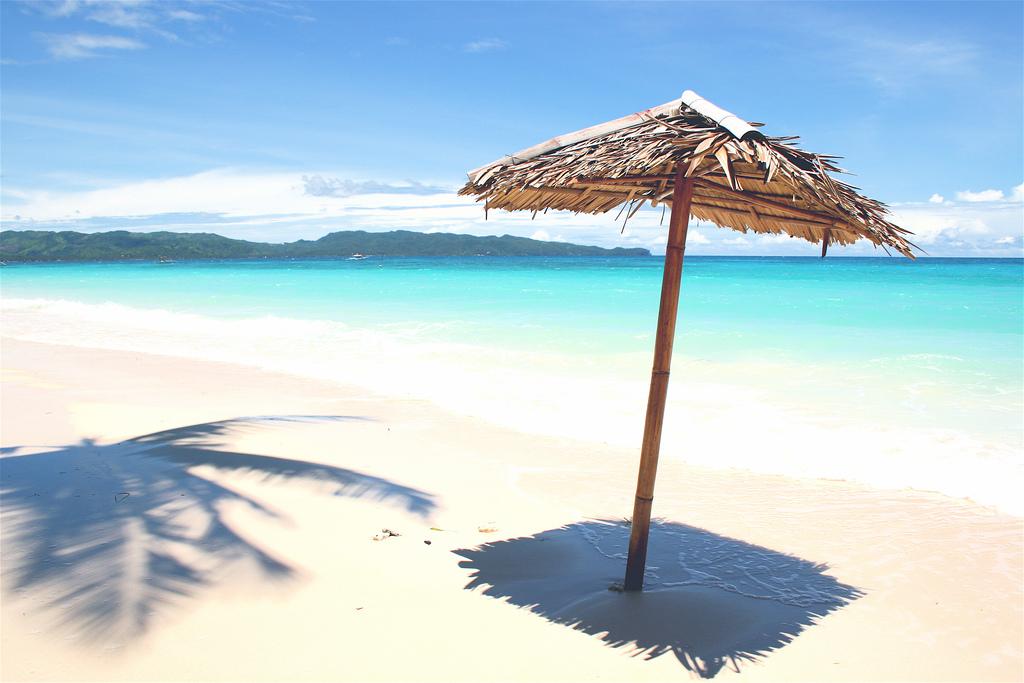 A tropical island surrounded by stunning white beaches, Boracay is a famous destination for tourist abd beachgoers alike. It is just about an hour's flight from Manila or Cebu. Boracay competes with the best beaches of more popular destinations such as the South Pacific and Carribean as well as neighboring countries: Indonesia, Malaysia and Thailand.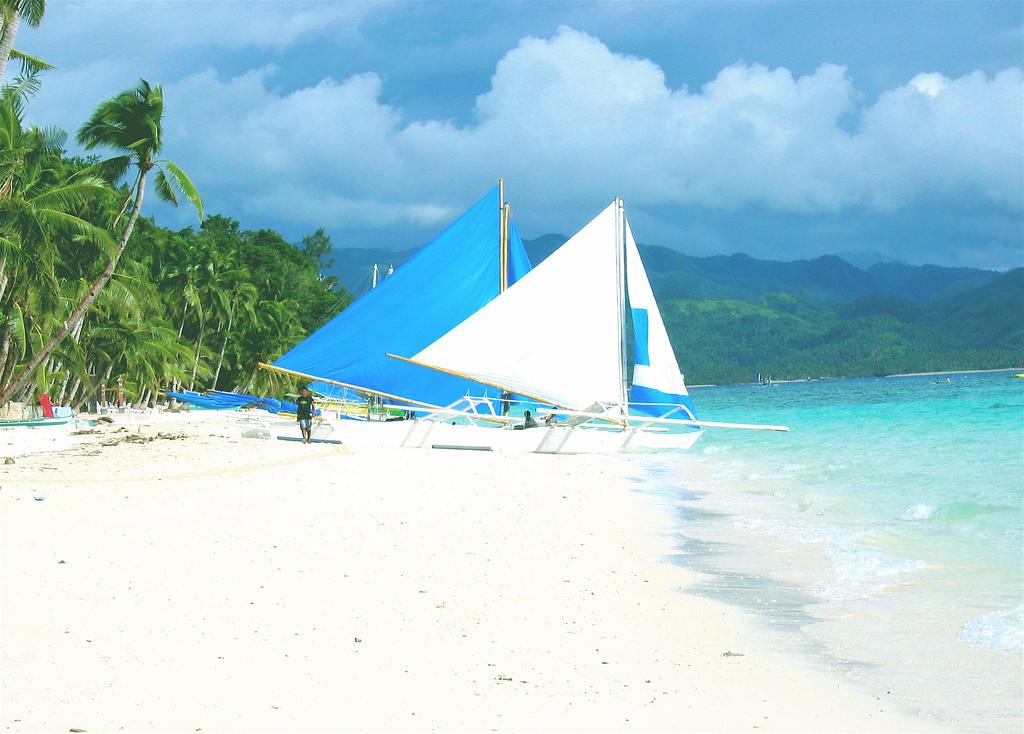 For those wanting to just lounge around and top up their tan, beach-front hotels usually have lounge chairs set up just a few steps away from the hotel entrances. The more active will appreciate water sports and activities such as sailing, wind surfing, snorkelling, diving and jet skiing. The fun in Boracay doesn't end when the sun sets. Boracay night-life pulsates with many bars and restaurants serving food, drink and fun until dawn.
Know Boracay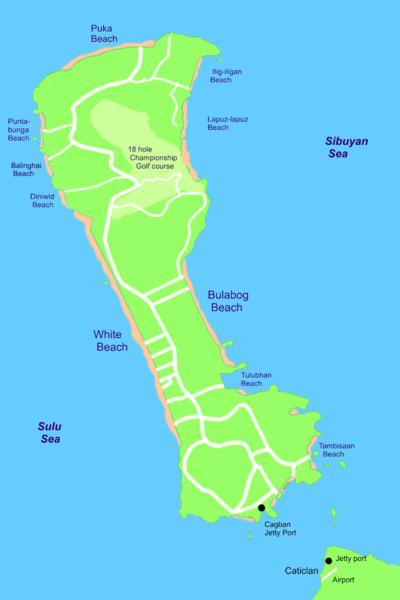 Map of Boracay
The White Beach is divided into five areas from
Area 1 — Boracay Terraces (north) to Willy's Rock
Area 2 — From Willy's Rock to Red Coconut Resort
Area 3 — From Red Coconut to Boat Station 2
Area 4 — From Boat Station 2 to Station 3
Area 5 — From Boat Station 3 to Angol Point
In every station, there are two lifeguards on foot patrolling equipped with whistle, life buoy and hand-held radio. The boat station 2 is the lifeguard and rescue command center.

During the dry season of Nov-Apr (also known as Amihan), White Beach is calm and very suitable for swimming. The other side of the island has large winds and waves making it suitable for kite surfing and windsurfing.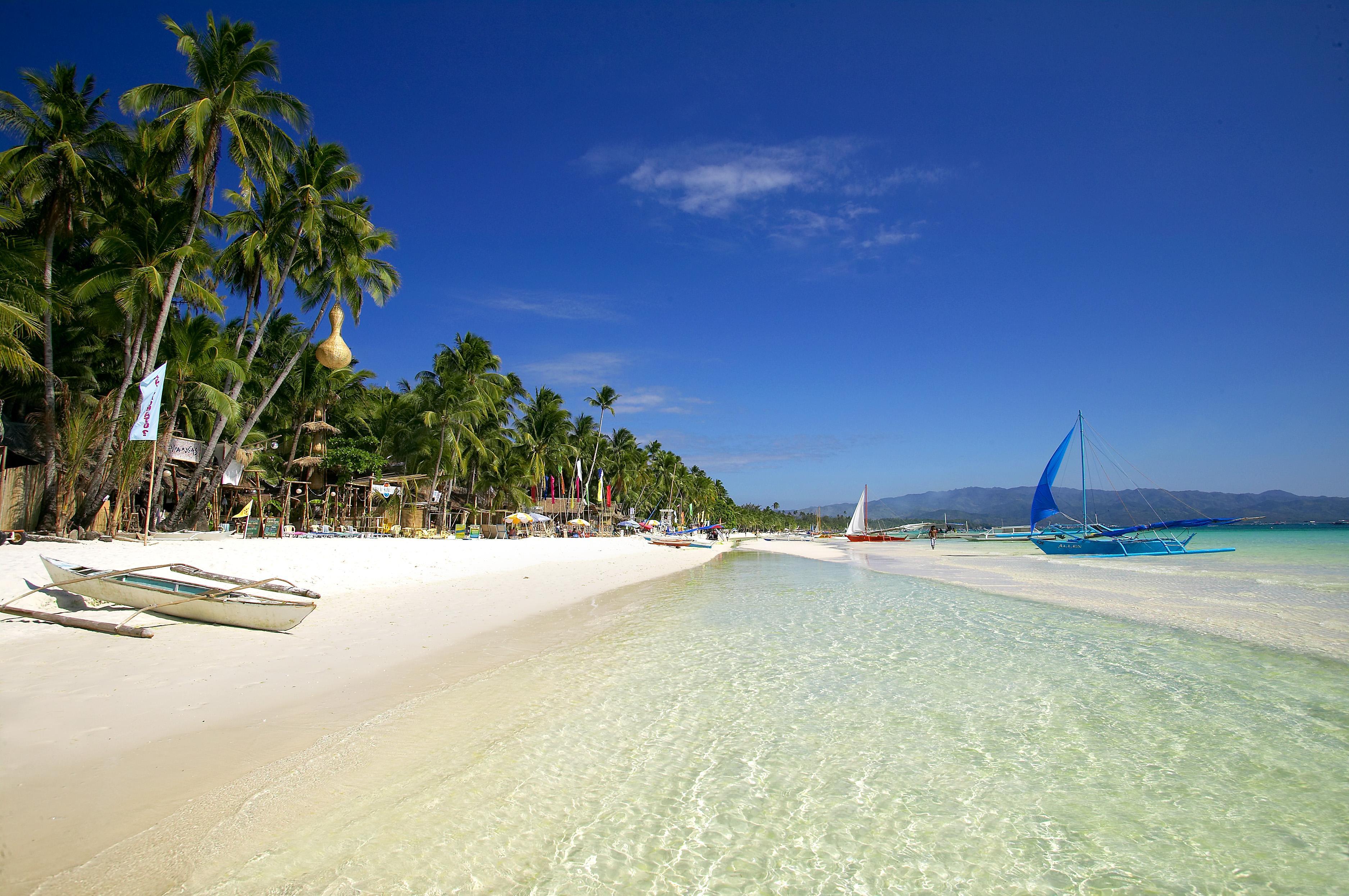 During the rainy season of Jun-Oct (also known as Habagat), this is reversed, with a risk of typhoons. White Beach often gets large winds and waves which sometimes makes it unsuitable for swimming.
How to get there
Whether you go by plane or by boat, you will pass through the small town of Caticlan on the "mainland" of Panay island. Outrigger boats or "bancas" leave every few minutes from Caticlan's jetty port. The short boat trip to Boracay's jetty port at Cagban costs ?25. Tourists also have to pay a terminal fee of ?100 and an environmental fee of ?75. Tricycles are available at Cagban to bring passengers to their hotels. Tricycle fare is from ?20 per pax up to ?150 per trip depending where your resort is. If you have luggage, the standard fare is ?100 minimum.
From Cagban Port to Station 1, the most that you should pay is ?25 per head. That is, if you don't mind sharing the tricycle with other tourists. If you don't want to rent the tricycle and allow the driver to pick up other passengers along the way, say you just want the "Individual" price and not a "Special" journey.
Beware of the boat crews and workers at the ports. Some will aggressively rush to you and reach for your bags and belongings without explicitly asking if you would like help, and will all but demand a tip after carrying your things, even if it's only for several meters.
There are minivans, vans, coasters and buses that serve travelers between Kalibo International Airport and Caticlan Jetty Port. Be sure to ask if your ticket includes a ferry ticket to Boracay (?200 for a minivan and ferry, ?300 for a more comfortable bus), and how much the additional environmental taxes will be (Official ?100 for environmental fee and ?75 for jetty fee that you have to pay in Caticlan port, regardless of which airport you fly into). Minivans start moving when they are full of customers (usually about 10 seats) so be prepared to wait up to half an hour in some cases.
After stepping off the boat in Boracay, you can see at least 10 tricycles waiting and offering to take you to your hotel. The trip usually costs up to ?100. There are also several agents greeting you and offering hotels in case you have already not booked.
Note that if your flight connects in Manila, your ticket purchased after 1 August 2012 now includes the domestic terminal fee of ?200. For flights to Korea, Singapore and other international destinations a terminal fee of ?500 is to be paid after check in.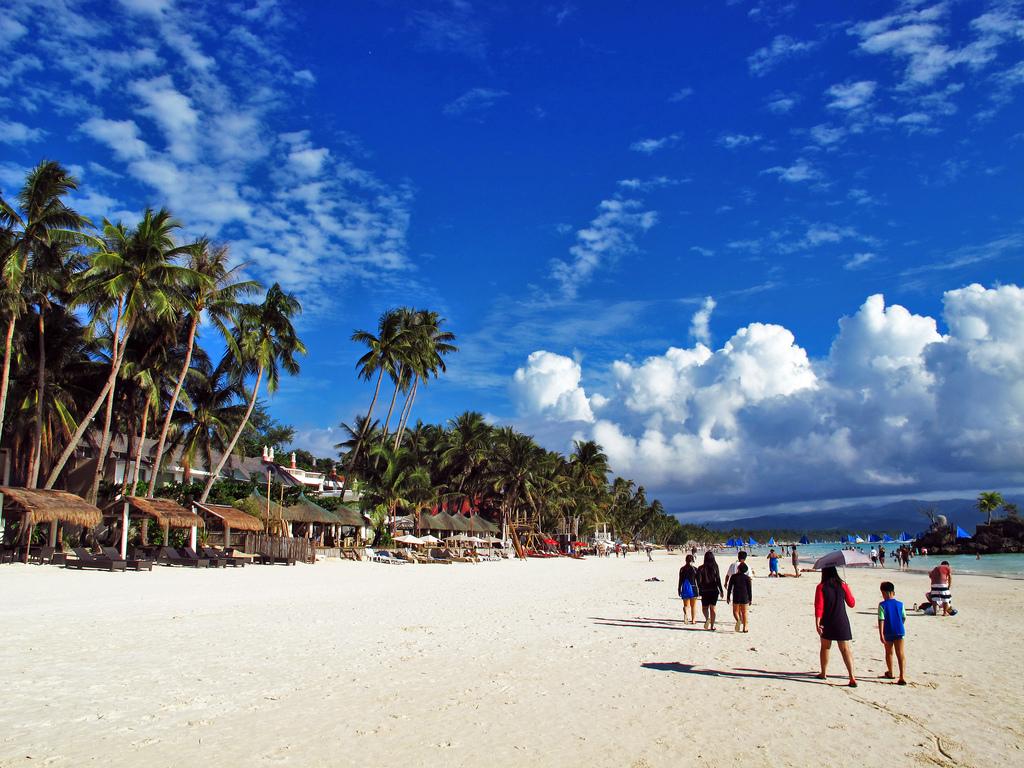 Getting Around Boracay
Most visitors opt for motorized tricycles, which act as the island's taxis and make up most of its traffic. As the tricycle seats are (in)conveniently located right above the vehicle exhausts, there can be a little pollution however - bring a handkerchief if you tend to be easily bothered by this sort of thing.

Short rides on busy routes, say from D'Mall to Station 3 or from Station 1 to Station 3, are a standard rate of ?20 per passenger if you hire a vacant trike as they drive past. Trikes that are stationary and seeking passengers are seen as seeking a chartered fare and fares will start at ?60. In short, if you wish to save money, you should flag down a moving vacant trike.

Long rides, like Puka beach to D'Mall, should cost around ?40. Drivers waiting near beaches, hotels, etc, generally ask a higher price like ?150-200 even if you're alone. May be worth bargaining if there are a few people with you and you want an individual ride - otherwise, better catch a passing-by tricycle on the main road.

Scooters provide the best flexibility at a reasonable price. The downside is having to deal with island traffic which can be unnerving for visitors unused to the aggressive tricycle drivers.

Mountain bikes are also available for rent at several locations along White Beach, which is off limits to motorized vehicles.

To explore around the island, rent a native sailboat(paraw) or motorized outrigger (banca) and visit the many beaches of Boracay.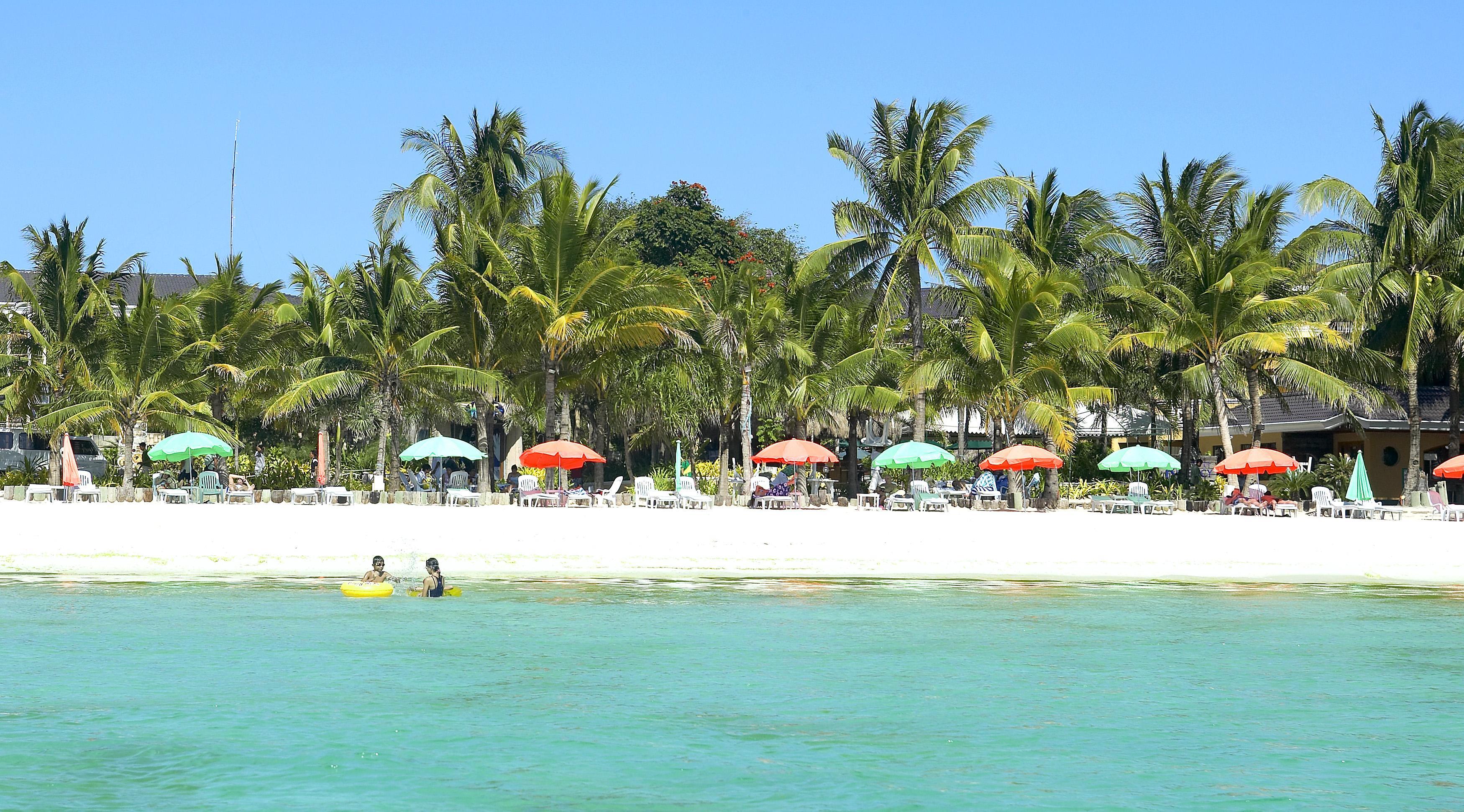 What to do in Boracay:

Locals working in tourism will patrol the beach offering various excursions such as scuba diving or ATVing, and you are almost certain to be solicited. You should never agree to the price that is first quoted or that is written on the informational literature provided; solicitors can almost always be talked down and will often set the price far too high.

Scuba diving - For those interested in Scuba Diving and Diving Packages, there are literally dozens of Dive Centres along the White Beach; it is a good place to learn or to improve your skills, although tech, cave, wreck and instructor level qualifications can be earned. Cost is typically $33 per dive which includes hire of all equipment.




Boat tours- One way to see the beauty of Boracay and its various beaches is by Paraw (native outrigger sailboat), which sail along White Beach every afternoon just before sunset. You will be constantly asked if you want to take a boat trip, as there are literally dozens of companies offering this service.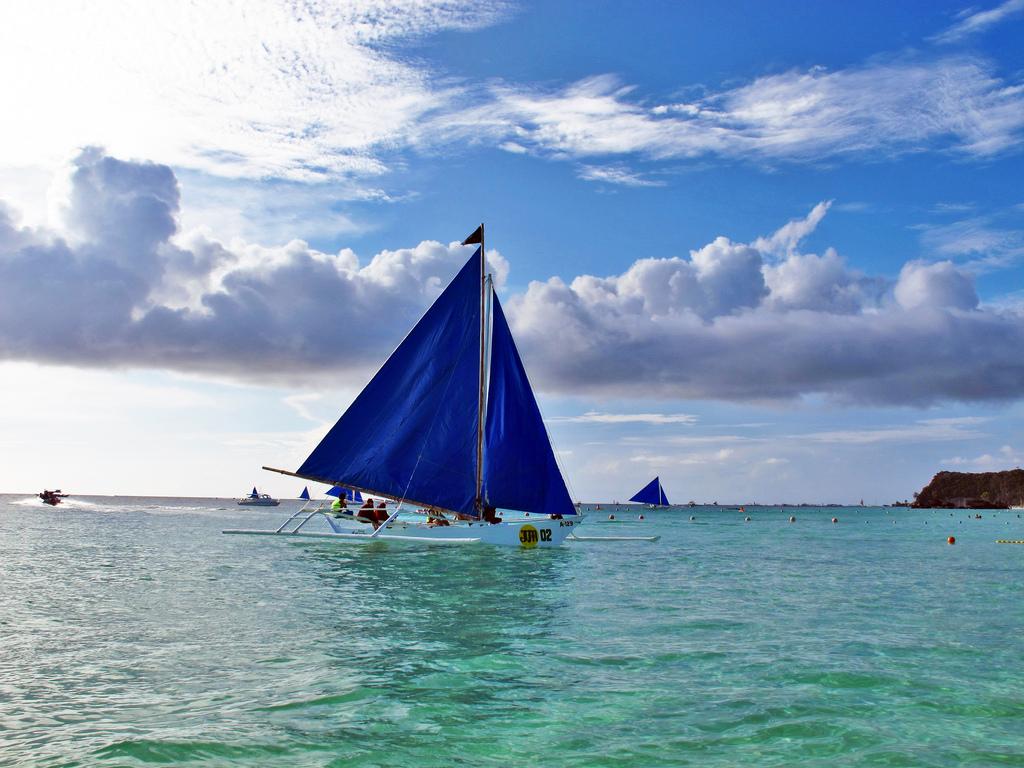 Kiteboarding-Boracay's Bulabog beach is known as the best kitesurf destination in Asia. The season runs from November through to April with onshore winds varying between 12-30 knots. Small lagoon (2km wide) is protected from waves with coral reef. Water becomes almost flat on a low tide, making it easy to start learning kitesurfing and continue with freestyle tricks. Because of its nice conditions, spot becomes overcrowded with riders in high season.
For the complete Boracay Travel Guide, you may go here: https://wikitravel.org/en/Boracay
Rating:
0 people rated this.