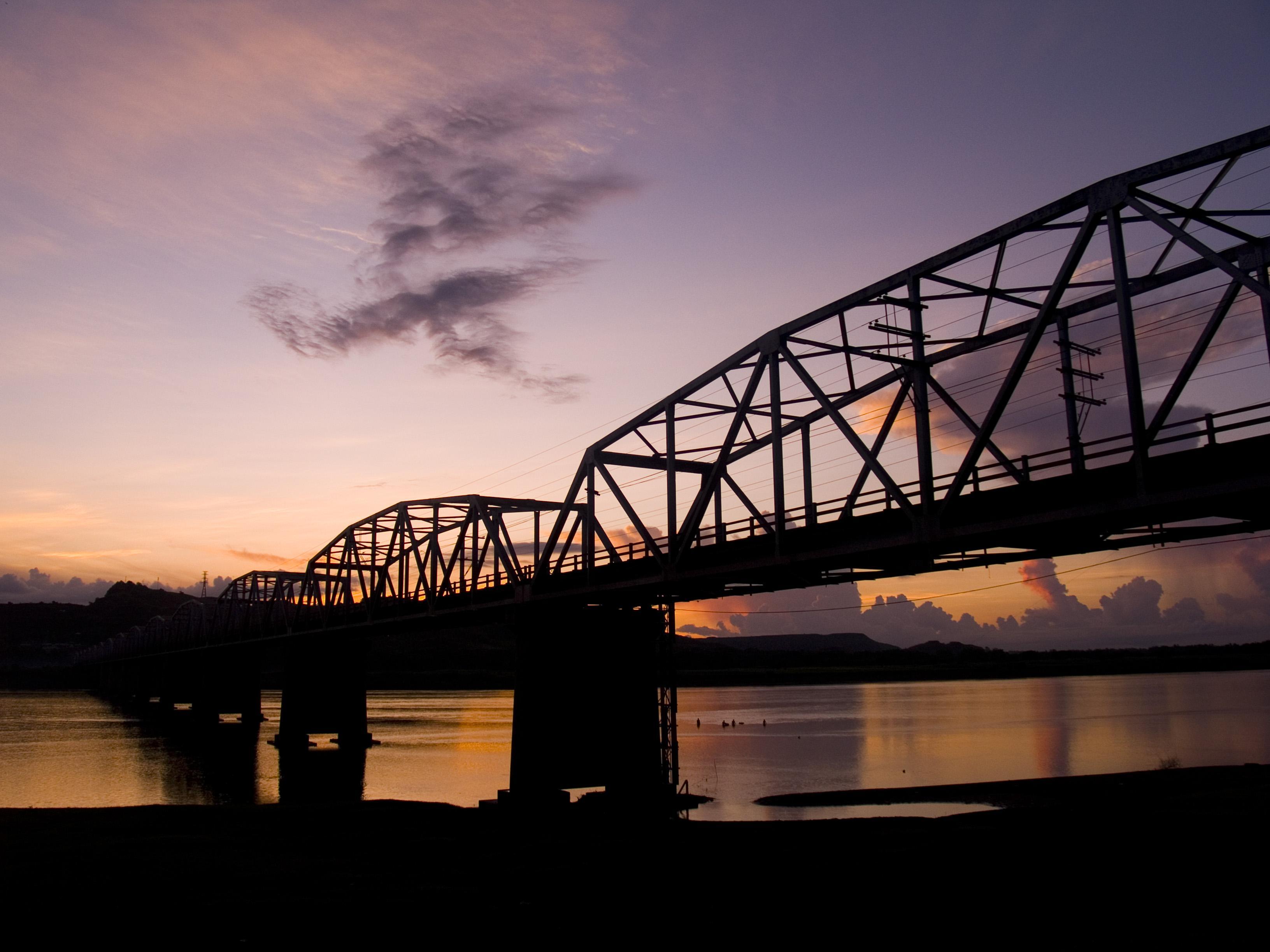 The Buntun Bridge is the longest river bridge in the country, which stretches from Tuguegarao to Solana, Cagayan. Under it is the majestic Cagayan River which is the largest river basin in the Philippines. The bridge was constructed for the sake of travelers who want to cross Cagayan River, and the bridge has been known as the gateway to the City of Tuguegarao.
The bridge is also known as the second longest in the country that is build over a body of water, after the San Juanico Bridge. The Buntun Bridge has a total of 15 spans, long enough to carry more than 18 tons of vehicles getting in and out of the city.
Construction of the 4.6 million-dollar bridge was contracted to the Construction and Development Corporation of the Philippines (now the Philippine National Construction Corporation), which conducted studies and designed the actual project together with Japanese engineers.
The bridge has never been flooded by the Cagayan River but it almost did when typhoons Ondoy and Juan hit the city. It is the flood basis of Tuguegarao. When the bridge gets flooded, the city is also affected, since the elevation of the bridge is similar that of Tuguegarao City.
It is also said that the bridge is long enough for a person to recite the entire Philippine National Anthem while walking here. It has a length of 1.124 kilometers.
What can you see?
• In the afternoon, the bridge offers a panoramic view of the sunset.
• From the bridge, you can view the peaceful water of the Cagayan River.
• The mountains of Sierra Madre and the Cordilleras can also be seen from here.

How to get there
• The bridge is 2.5 kilometers away from Tuguegarao town proper and the City of Tuguegarao can be reached by plane or by bus from Manila.
By bus
• Bus companies like Victory liner, Dominion, Autobus, Baliwag Transit Inc., Florida, EMC and Dalin Liner, travel from Manila to Tuguegarao City.
By plane
• There are airline companies that have trips from Manila to Tuguegarao City.
Accommodations
These are the nearest hotels that offer lodging at reasonable prices:
• Ivory Hotel and Suites located at Buntun Highway, Tuguegarao, Cagayan Valley / Isabela.
• Villa Blanca Hotel can be found at 13 Pattaui St.Ugac Norte, Tuguegarao, Cagayan Valley / Isabela
• Mango Suites located at 1 Rizal St. corner Balzain Road, Tuguegarao, Cagayan Valley / Isabela
Rating:
0 people rated this.