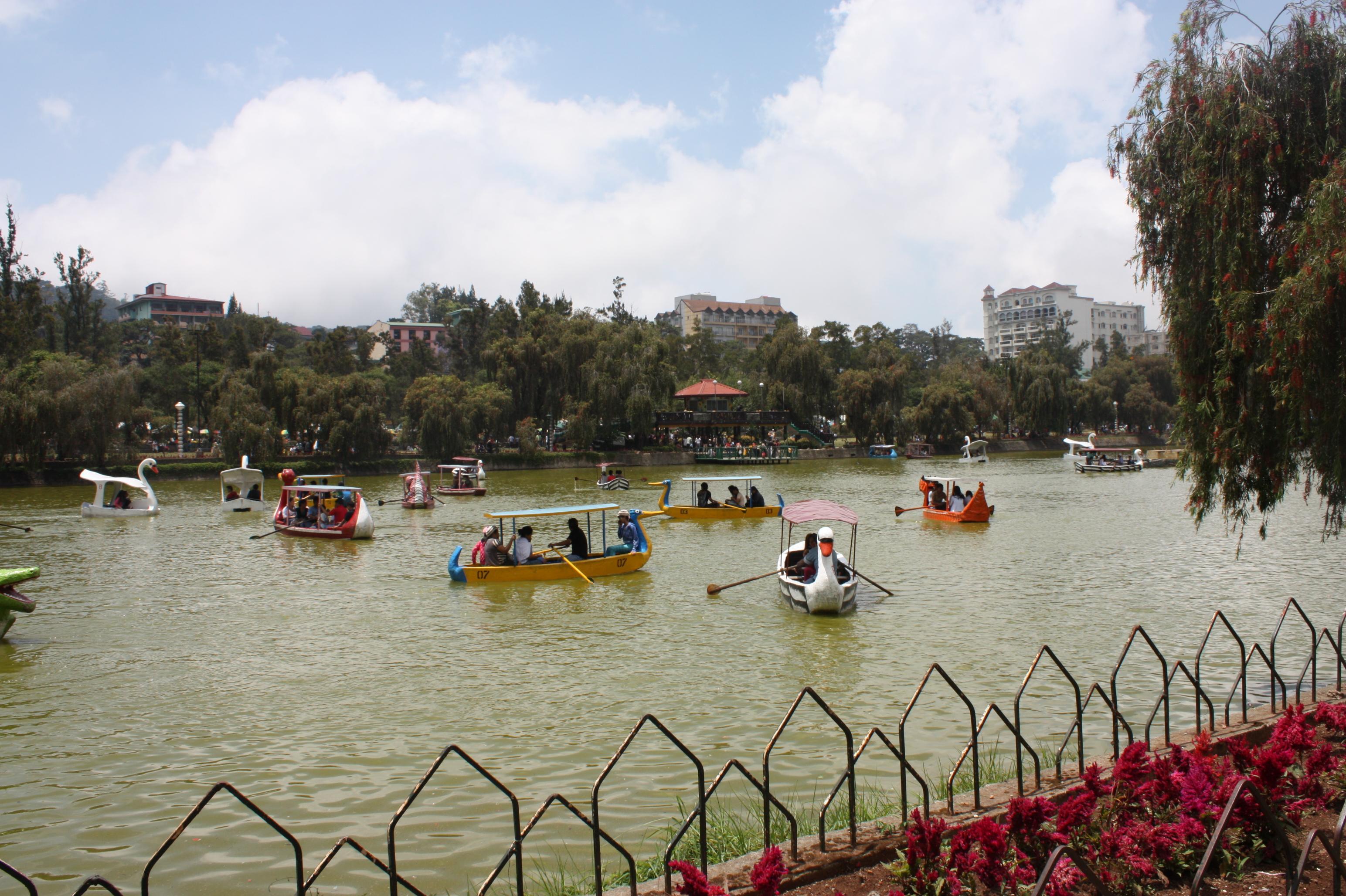 Burnham Park is an urban park located at the heart of the City of Baguio. It was named after the American architect and urban planner, Daniel Hudson Burnham, who laid the plans for the city. Several stretches of roads around the park lead to Camp John Hay, a former recreational base of the United States Armed Forces in the Philippines. It is a scenic park overlooking Mount Kabuyao, the tallest mountain in the Baguio region. Travelling to Baguio is not complete without visiting Burnham park that really plays a role in the tourism of Baguio and the Philippines as well.
The park features a man-made lake situated at the center where tourists can enjoy boating with rented boats. At the southern part of the park, a skating rink was constructed. The Melvin Jones Grand Stand and Football Field at the eastern part of the park are normally used for several activities like parades, concerts, and political rallies. The Children's Park and the Orchidarium is located at the western part of the park. There are also bike rentals if one so wishes. You can rent either single bikes, tandem bikes, or even bikes with sidecars. They even have small bikes for the little kids of both two- and three-wheel versions. A bust of Daniel Burnham was erected in the northern section where a rose garden is also located.
When the 1990 Luzon earthquake killed more than 100 people in Baguio, many homes were destroyed, leaving many displaced people seeking refuge in Burnham Park.
Accommodations
Golden Pine Hotel - Carino corner Yandoc Streets, Baguio City Proper, Baguio

Banaue Hotel - Banaue, Ifugao, Banaue, Baguio

Casa Vallejo Hotel - Upper Session Road, Baguio City Proper, Baguio

Microtel Hotels & Resorts Baguio - Upper Session Road, Baguio City Proper, Baguio

Citylight Hotel - 245 Upper General Luna Road, Baguio City Proper, Baguio

Prince Plaza Hotel - 17 Legarda Road, Baguio City Proper, Baguio

Baguio Country Club - Country Club Road, Baguio Country Club, Baguio

Chalet Baguio - Upper Military Cutoff Road, Baguio City Proper, Baguio

Le Monet Hotel - Ordonio Drive, Camp John Hay, Baguio

Tiptop Vacation Homes - 70A, Ambuklao Road, Simsim Compound, Tiptop, Pacdal, Baguio City Proper, Baguio

Azalea Residences - 7 Leonard Wood Loop, Brgy. Manuel Roxas, Baguio City Proper, Baguio
Accessibility
Tourists can reach Baguio by land travel. There are a number of bus lines from Manila that have daily trips going to Baguio. The travel time is about 5 to 7 hours.
Terminals that have buses that ply routes to Baguio:
Caloocan City Terminals

Pasay Terminals

Cubao Terminal
Jeppneys and taxis are available as a mode of transportation for getting around Baguio.
Rating:
0 people rated this.