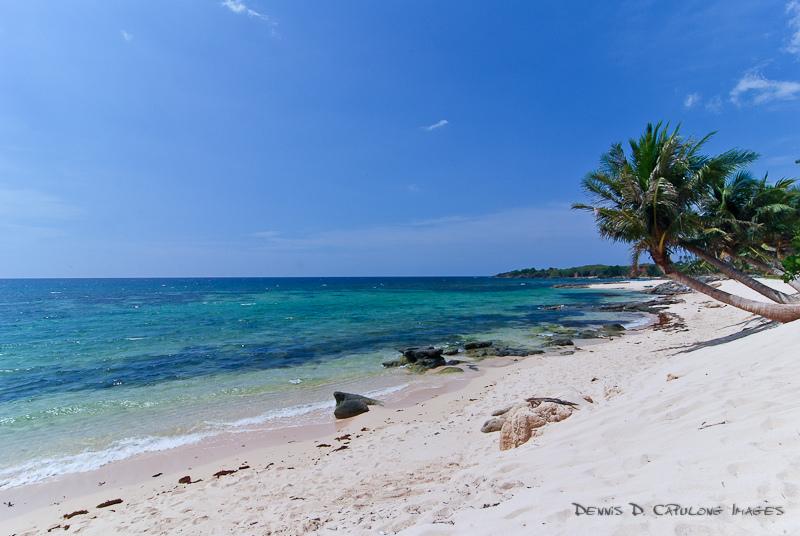 Cabongaoan Beach is a pristine beach located in the town of Burgos, Pangasinan. It lies in the coastal barrio of Cabongaoan.
The town of Burgos may not be famous for many but this town is also a home for some of natural wonders like white-sand beaches and falls that will surely be loved by many. There are resorts that can be found in the area but it is said to be owned by a foreigner.
The water at Cabongaoan Beach is very clear and tranquil making it ideal for for swimming and snorkeling. The area of the beach is very calm where people can sense serenity. It is still in under improvement.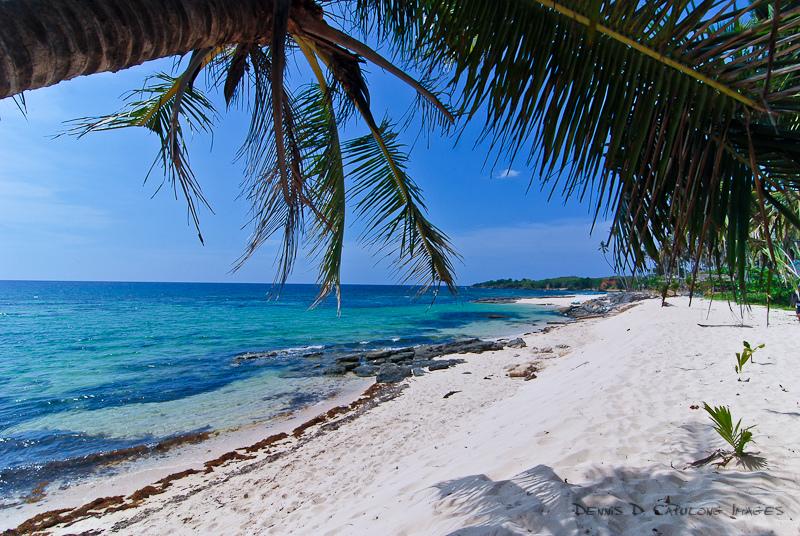 The powdery sand is one of the features of the beach because its color is comparable to other famous beaches in the country. The area is really beautiful. The fresh air from the coast is very refreshing and relaxing. The view of the area is so awesome especially during sunset, an ideal subject for photography. The locals are so blessed to have this one of a kind attraction that would not require them to travel from a far place just to experience the true nature's gift.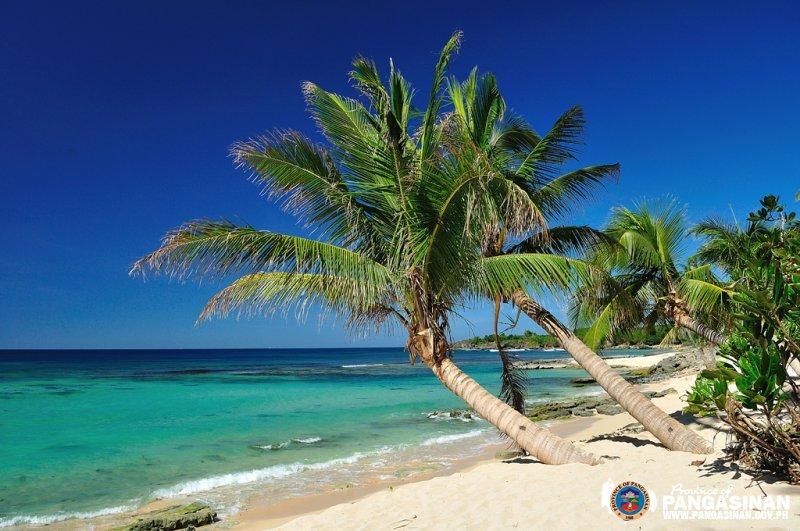 The beach is frequently visited because of its distance from the town proper and uneven road. The travel time will take more or less 2 hours from the town proper. Maybe those are the reasons why the area is hardly to develop. Food stores are limited so you better pack enough food and drinks if you wish to visit the beach. At the town proper, visitors can buy food at Burgos market especially seafood. The beach is really an untouched paradise that will surely be liked by the tourists. The area has a great potential to be one of the well-liked destinations in the province.
Location
Cabongaoan Beach is located in Brgy. Ilio-ilio, Sitio Cabongaoan, Burgos, Pangasinan.
Accommodations
Here is the list of some of the accommodations that can be found in Pangasinan.
Hundred Island Resort Hotel - Brgy. Inansuana, Lucap, Alaminos City

Tondol White Sand Hotel and Restaurant - Tondo, Anda

Andanians Hotel and Restaurant - 19 Luna St., Poblacion, Anda

Crispina Mountain Resort, Icn. - Sitio Namangbagan, Poblacion, Bani

Hide-away Sea and Beach Resort - Centro Toma, Surip, Bani

Surip Mountain Resort - Centro Toma, Surip, Bani c/o Municipal Hall

SCL Garden Paradise Resort - Ilog Malino, Bolinao

Punta Rivera Resort - Ilog Malino, Bolinao

Rock Garden Resort - Brgy. Amedo, Bolinao

JY Beach Resort - Baybay Lopez, Binmaley

Villa Jireh Japhet Holistic Resort Hotel - Uyong, Labrador

The President Hotel - Maramba, Boulevard, Lingayen

Manaog Hotel - Poblacion, Manaog

Hidden Rock Farm Resort - Uyong, Labrador

Caraballo Spring Resort - Brgy. Cabangaran, Umingan

Hundred Islands Pension House - Lucap, Alaminos City
How to Get There
Pangasinan is accessible by land. Air-conditioned bus lines such as Victory Liner, Five Star, Dagupan Bus and Viron have daily trips from Manila to the cities of Dagupan, Urdaneta, San Carlos, Alaminos and the towns of Bolinao and Tayug. Lingayen, the capital town, is 226 kilometers north of Manila via Dagupan-Urdaneta highway.
Manila to Pangasinan by bus, 5 hours; 4 hours or less by private vehicle; Lingayen to Bolinao by bus, 2 hours; Lingayen to Dasol by private vehicle, 1 hour 45 min; Dagupan City to Baguio City by bus, 2 hours, by private car under an hour via Kennon Road.
Rating:
7 people rated this.