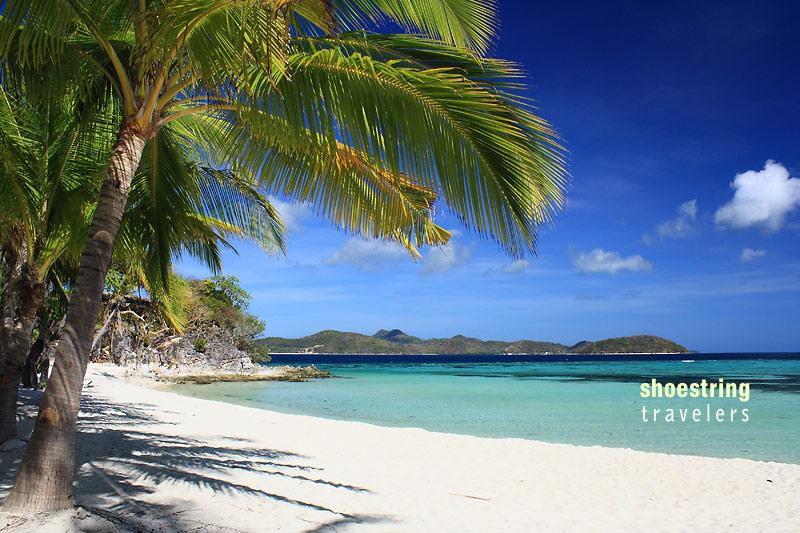 The town of Coron boasts its wonderful tourist destination that one will undoubtedly love. Its primary industry is tourism due to its unspoiled beaches, dive sites, lakes and islands. A 1.5 hour boat ride from the Coron town will take you to Malcapuya Island.
It is a lovely island where one can have a short walk to the long stretch of the finest white sand and enjoy the relaxing atmosphere of the place.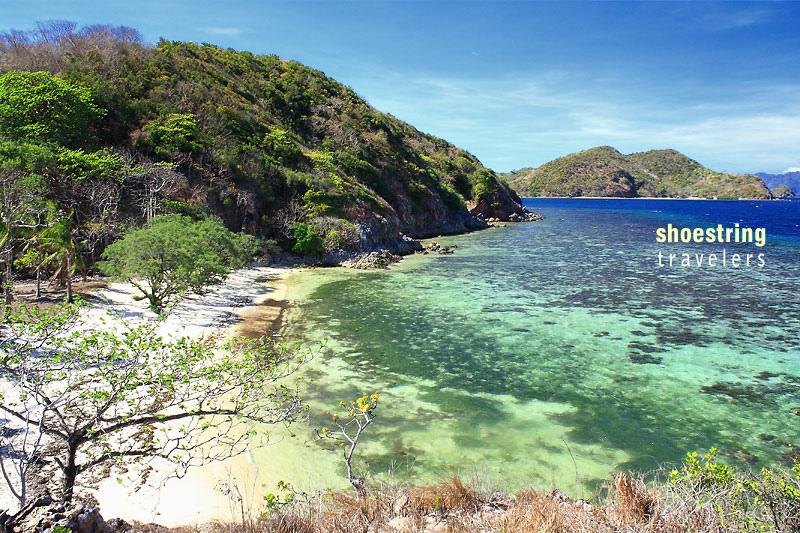 Malcapuya island is part of the Calamianes group of islands and basically one of the hottest tourist spot in Palawan. Malcapuya island, together with the other islands of Calamianes, was a site of the Spanish politico-militar Provincio de Calamianes during the reign of the Spaniards. Later, it was dissolved by the American occupation forces and Calamianes was later joined to the Province of Palawan.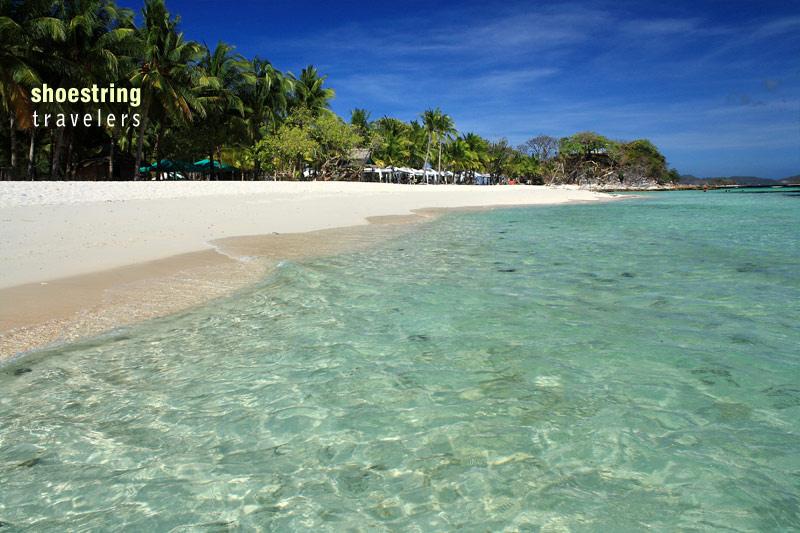 Today, Malcapuya island is owned by the Hennan Group of Resorts and regarded as the ultimate virgin beach, and it's white sand beach can rival Boracay's very own. The water that surrounds the island is crystal clear and almost like the morning sky with plenty of coral reef and offers a good marine biodiversity where one can have the most enjoyable snorkeling destination.
The company is going to establish a 5-star luxury resort which will be a big thing in Coron, Palawan. The planned resort is a 13.5 hectare, all-villa resort that will be designed by renowned architect, Jun Palafox and it is planned to be one of the best high-end resorts in the Philippines.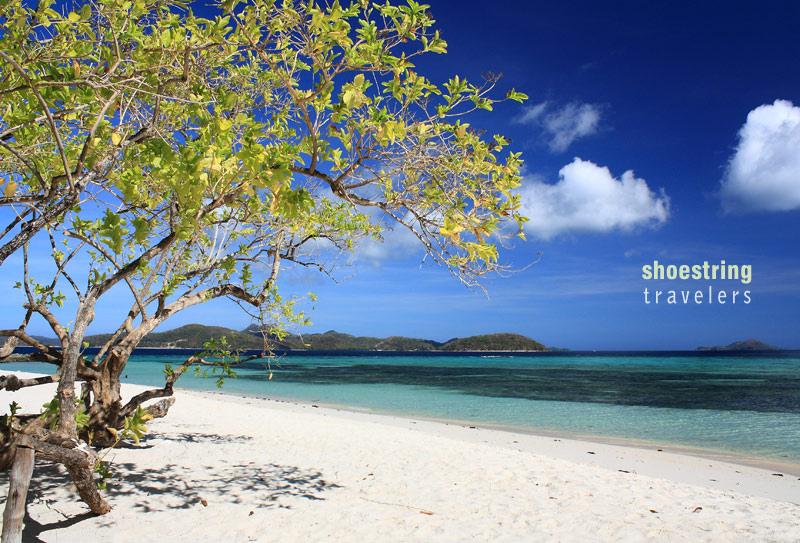 Visitors can still access the island after paying an entrance fee around P200. The water in the Malcapuya is shallow so you need to exit before it gets deeper. One can also see the fishes that bravely swims around the water and visitors can also locate some large clams at the base.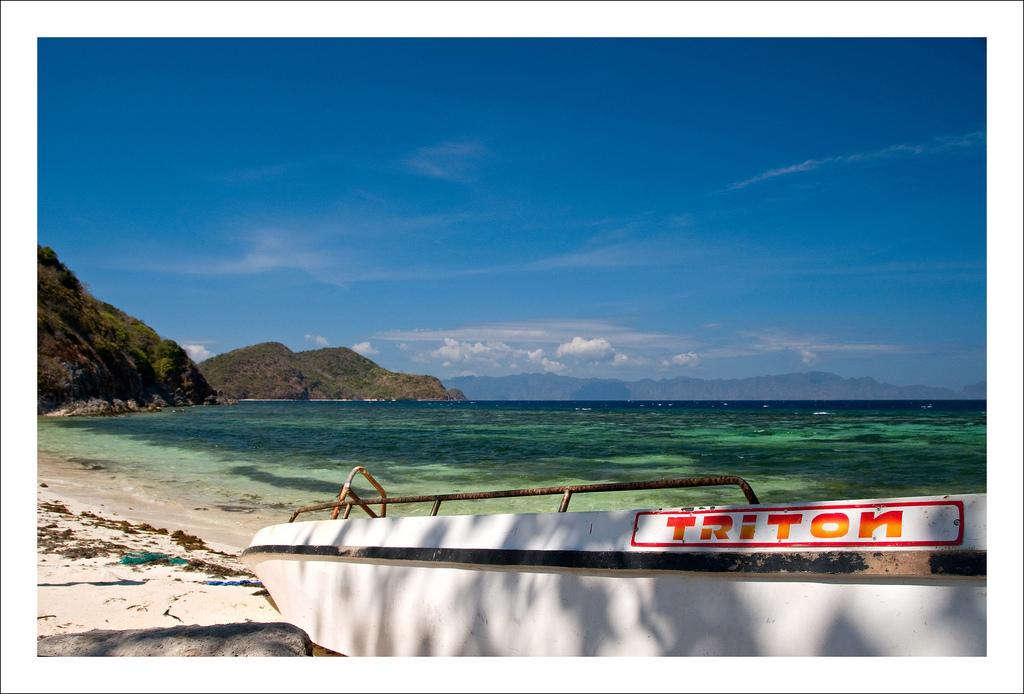 Undoubtedly one of the best beaches in Coron, Malcapuya Island is certainly a great destination to spend your dream vacation.
How to get there:
From Manila, one can take a one hour flight going to Busuanga. The major airlines that offer trip daily to Busuanga are Philippine Airlines and Cebu Pacific. Upon reaching Busuanga, tourists will take another 40 minute trip via land that will take them to Coron town proper. From Coron town, you can take a boat ride going to Malcapuya Island that will take about 1.5 hours.

You can also take tour packages that will take you to the islands of Calamianes including Malcapuya.
Where to stay:

Two Seasons Coron Island Resort – a five-star resort that boasts expensive bungalows, restaurant and a recreational facility. The resort provides a free round trip boat and land airport transfer. Located in Malaruyroy, Bulalacao Island, Coron.

Club Paradise Resort – an island resort blanketed with a flourishing fauna and flora. It is blessed with a 700-meter wide stretch of the finest white sand beach. The resort offers various recreational facilities and activities. Visitors can also try various choices of cuisines, international or local. Located in Dimakya Island, Coron, Palawan.

El Rio y Mar Resort – located in San Jose, Coron, Palawan. The resort offers you accommodations and facilities that are nestled in a beautiful bay with a jaw dropping view of calm waters. One can enjoy activities such as scuba diving, water sports, natural hiking trails and tours to neighbouring islands.
Rating:
0 people rated this.