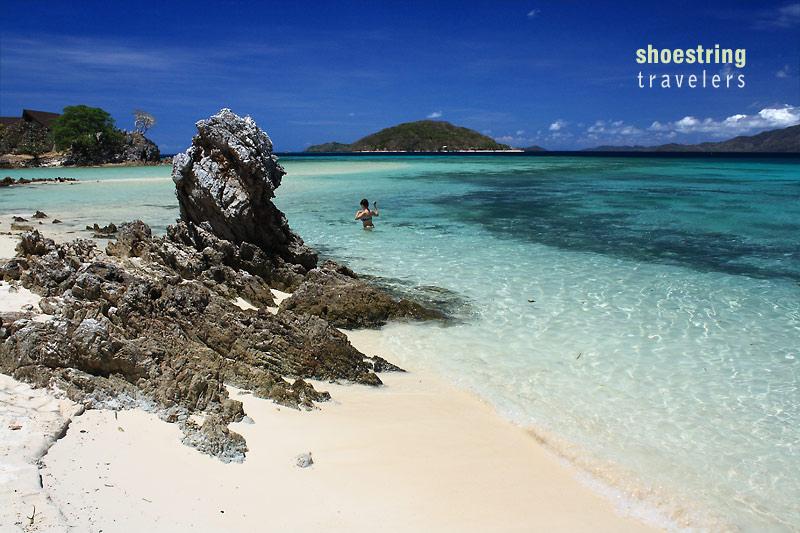 The Calamian group of islands otherwise known as Calamianes is one of the hottest tourist destinations in Palawan. Tourists can enjoy island-hopping through different island. The Calamianes consist of beautiful wonderful islands which include Coron and Bulog Dos. Meanwhile, Bulog Dos is a small island that is adjacent to an island that is owned by the Two Seasons Resort.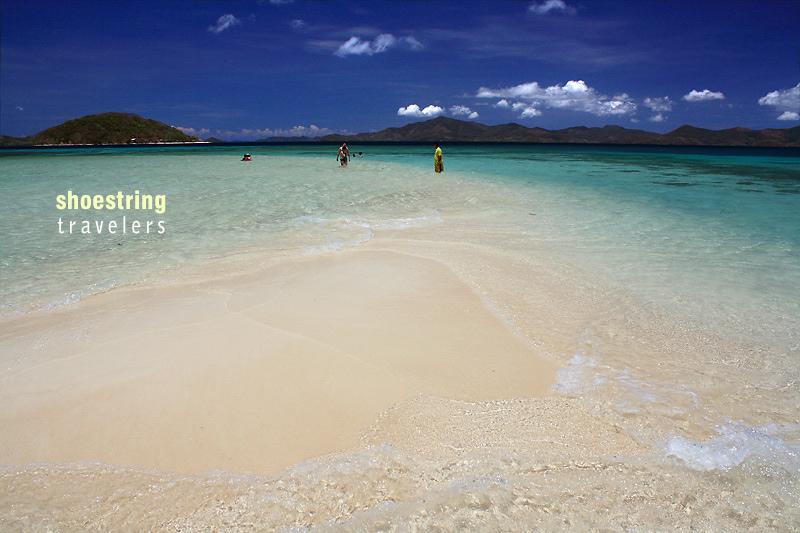 The island has a small stretch of beach and offers a great underwater marine experience. It is a fine place to do snorkeling because of its pristine and crystal clear water.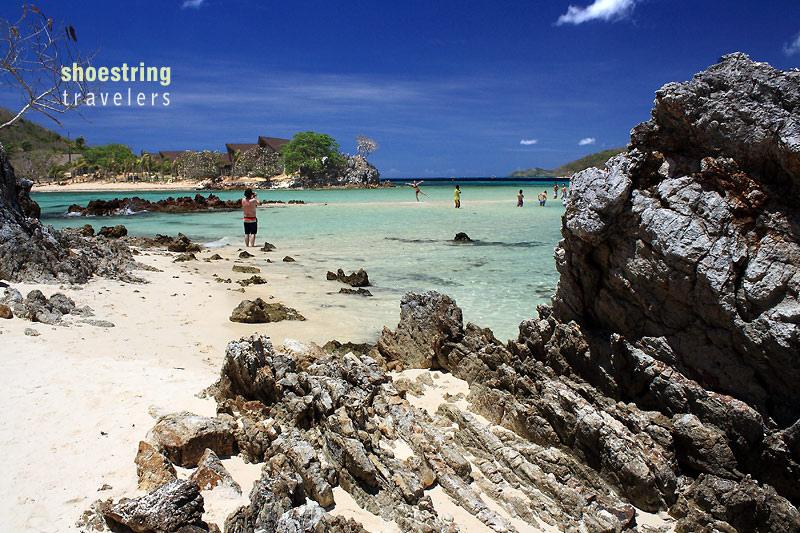 The island is approximately 5-10 minute boat ride from Banana Island. It has a stretch of sandbar that connects to Malaroroy island. It will completely submerge during high tide. So it is advisable to visit the island during low tide to catch the tombolo.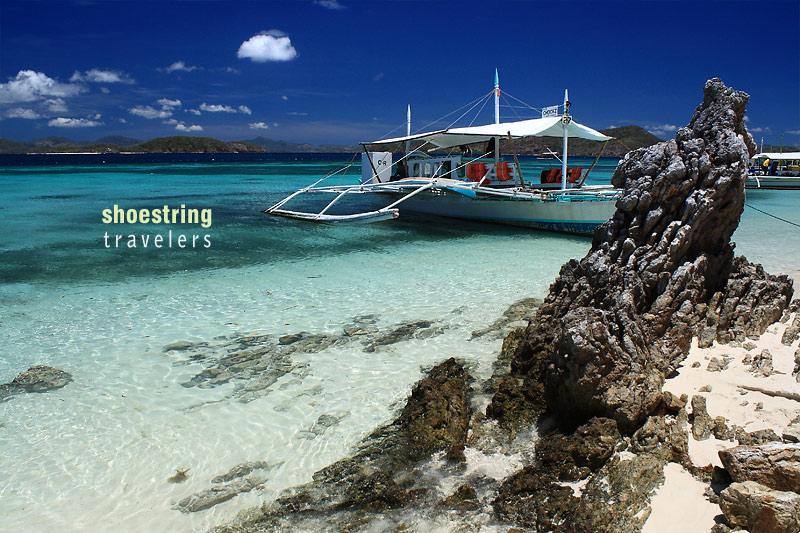 Travelers can enjoy the island with its peaceful surroundings, and can take pictures endlessly. The rock formations in Bulog Dos makes it unique from the rest of the islands in Calamian. It will certainly be a wonderful escapade for tourists who wants to explore wonderful islands. You can also expect several marine life off the beach or near the sea grass, which is close to the shore.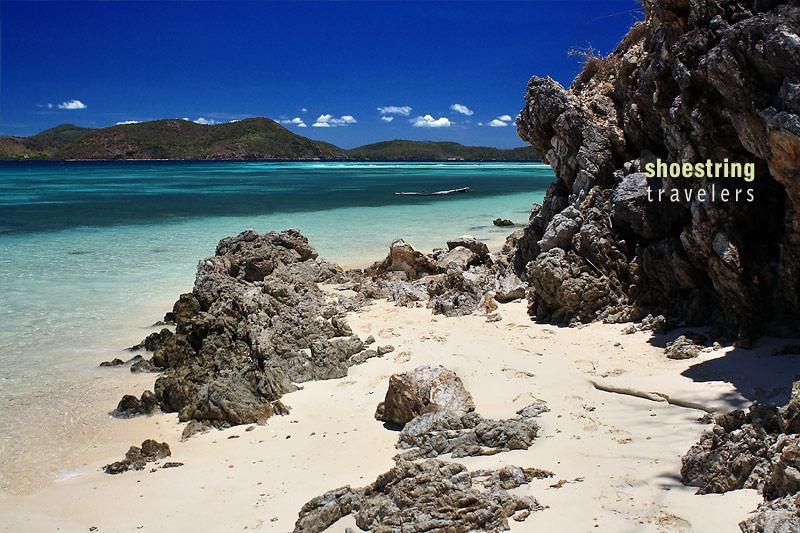 Visitors will surely love this small paradise. It will only take them one minute to explore the whole island. There are two sides of the Bulog Dos island, the rocky side and the other side are made up of bright white sand. The only growth in the island is the small cottage where tourists can have their lunch.
Buglos Dos island is cozy with a superb beach and crystalline waters around it offers you the best opportunities to do snorkel.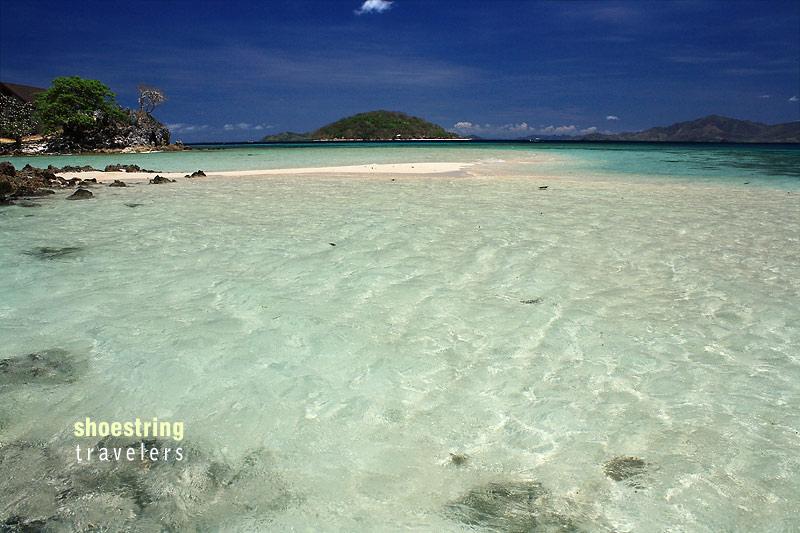 How to get there:

Fom Manila, tourists need to get to Coron first before touring Calamianes. So, you can take a flight directly going to Francisco B. Reyes Airport in Busuanga. From the airport, you can take a van, which costs P150 per person, to get to Coron town proper and you can take a look at the several resorts there.
From there, tour operators in Coron town offers tour packages and you can take the three-island tour package which includes the Bulog Dos island.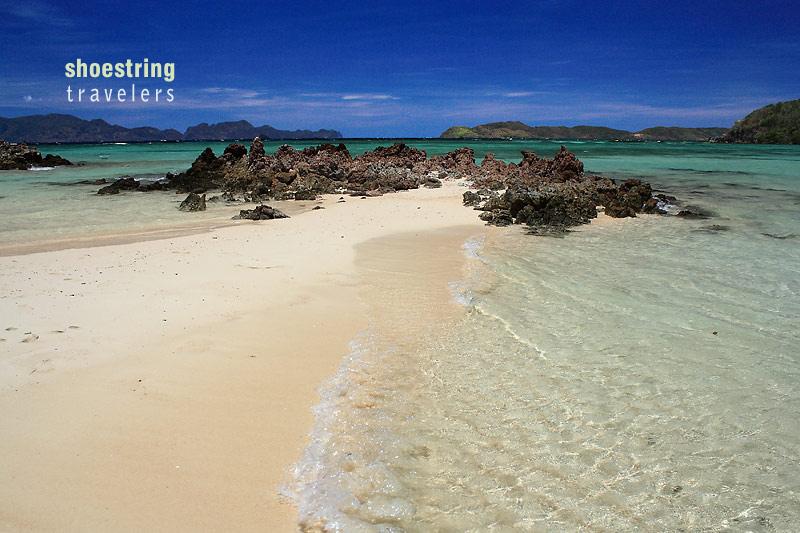 Where to stay:

Two Seasons Coron Island Resort – a five-star resort that boasts expensive bungalows, restaurant and a recreational facility. The resort provides a free round trip boat and land airport transfer. Located in Malaruyroy, Bulalacao Island, Coron.

Club Paradise Resort – an island resort blanketed with a flourishing fauna and flora. It is blessed with a 700-meter wide stretch of the finest white sand beach. The resort offers various recreational facilities and activities. Visitors can also try various choices of cuisines, international or local. Located in Dimakya Island, Coron, Palawan.

El Rio y Mar Resort – located in San Jose, Coron, Palawan. The resort offers you accommodations and facilities that are nestled in a beautiful bay with a jaw dropping view of calm waters. One can enjoy activities such as scuba diving, water sports, natural hiking trails and tours to neighbouring islands.

Rating:
0 people rated this.