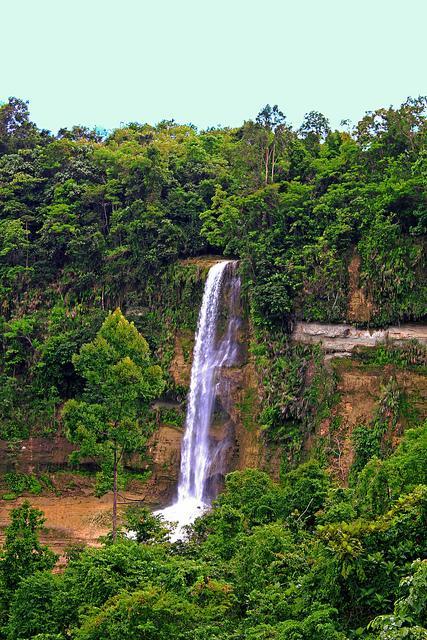 The island of Bohol in the Visayas holds many natural wonders, and the Can-umantad Falls located in Barangay Can-umantad is one such spectacle that is just waiting to be witnessed.

Going to see the falls itself necessitates a trek along a trail with scenic views of the surrounding area and from hills one can see neighboring islands across short distances of sea. One need also to cross the Can-umantad River, another location where one can witness nature's grandeur with its clear, cold spring water and lush greenery.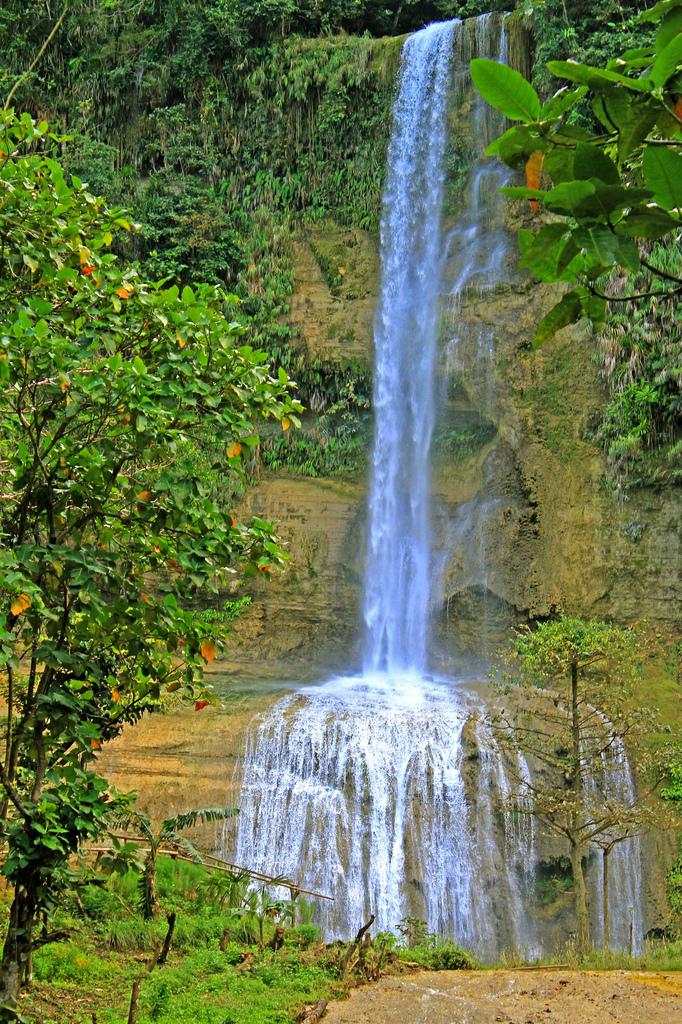 After the trek, the Can-umantad Falls finally comes into view. It is a splendid example of the force of nature in action, with cold streaming spring water gushing down the three-tiered rock base, with the accompanying mist and splashes as the water makes its way down to the pool below. On the background one can glimpse weathered rock formations and ferns and shrubs of many varieties, making one feel as if they are truly at the heart of nature.
Considering the effort one needs to reach the falls by foot, being able to gaze at this gorgeous and powerful marvel of nature makes all the experience all the more rewarding.

How to get there

From Manila, the trip to Tagbilaran takes about an hour or so by plane. By sea it takes a little over a day. The Can-umantad Falls can be found in the town of Candijay on the east side of the island.
Accommodations:

• The Peacock Garden - Upper Laya, Baclayon, Bohol, Philippines 6301
• Amorita Resort - Easter A. Lim Drive, Brgy. Tawala, Barangay Tawala - Panglao Island, Bohol, Philippines 6340
• Panglao Blue Water Beach Resort - Panglao Island, Danao Beach - Panglao Island, Bohol, Philippines
• Amun Ini Beach Resort & Spa - Bas Dako, Candabong, Anda, Bohol, Philippines 6311
• Eskaya Beach Resort and Spa - Barangay Tawala, Panglao, Bolod Beach - Panglao Island, Bohol, Philippines

Rating:
1 people rated this.