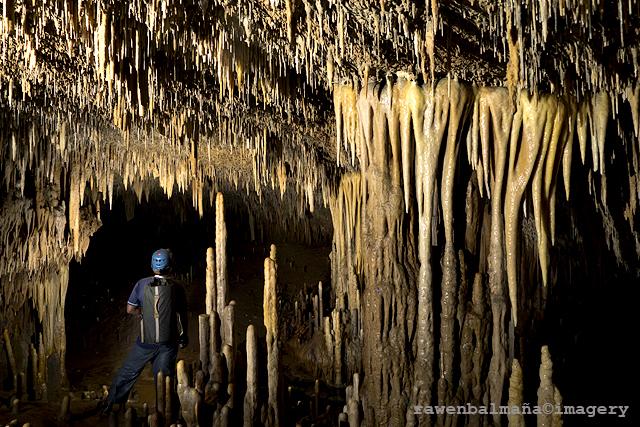 Capisaan Cave is located in Barangays Capisaan and Alayan in Kasibu, Nueva Vizcaya. It is the fifth longest cave system in the country and ranked among the best. It is considered as a geologist's paradise. The subterranean river in this cave has a length of 4.2 kilometers from the Lion Entrance (named as such because the rock looks like an image of a lion). It is a bit like the cave of Puerto Princesa Underground River which is 70% filled with water. There, you can find rare kinds of calcite formations. It has chambers and tunnels that have unique stalagmites, stalactites, rock formations, and other speleothems.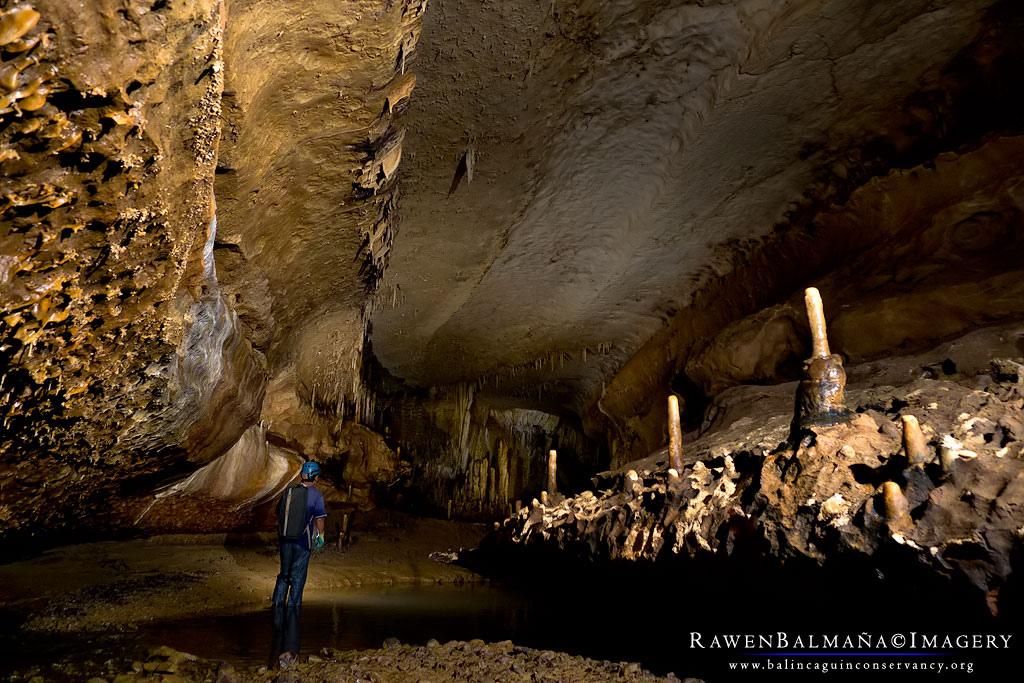 You need to prepared yourself to fit in small holes, to climb steep parts (but there are available wooden stairs for parts that are hard to climb), to crawl like a soldier through narrow cavities, bow low to go through ceilings, walk like a duck on narrow passages, wade through deep pools, jump over trenches, trek on the underground terrain, scramble on rocks, tether on narrow ledges, and slide down.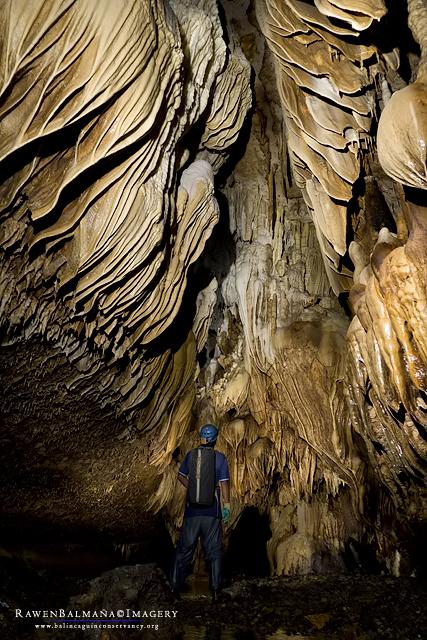 The water inside is very cold and it is usually just knee-deep. But there are times when it is up to the waist, sometimes even up to the neck, and you need to swim through the hole. The waters are continuously dripping from the stalactites.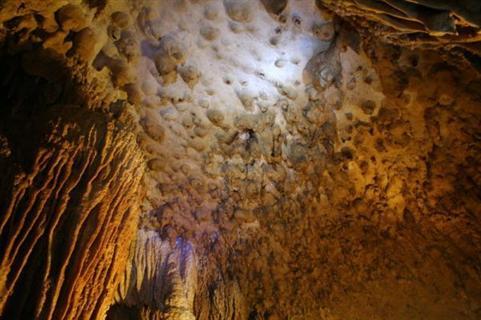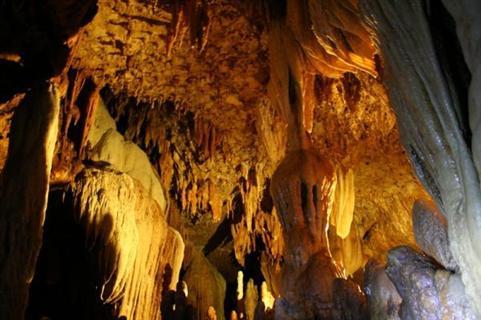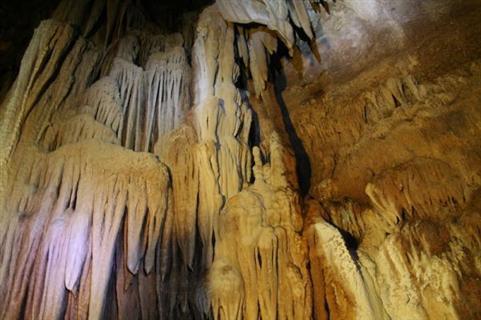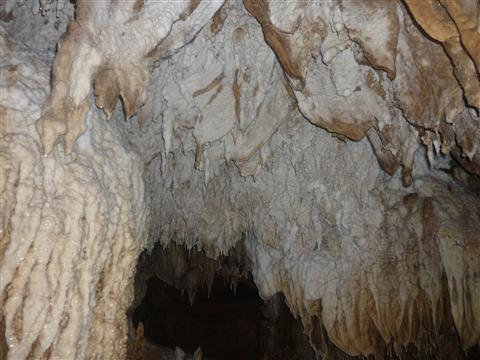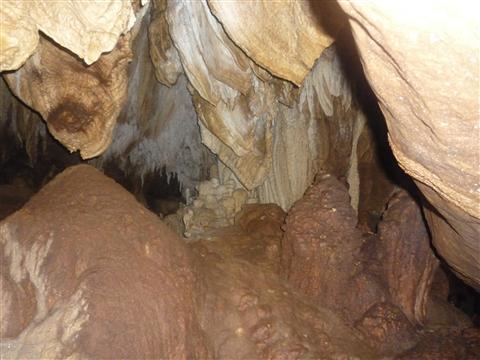 Limestone formations

The different geological formations look like curtains, solid waterfalls, pillars, columns, islands, castles, and human figures. One chamber has immaculate living calcite and glowing crystal, which can simply be described as heavenly. The caverns are so dark inside so flashlights are really needed to be able to see all the beautiful rock formations.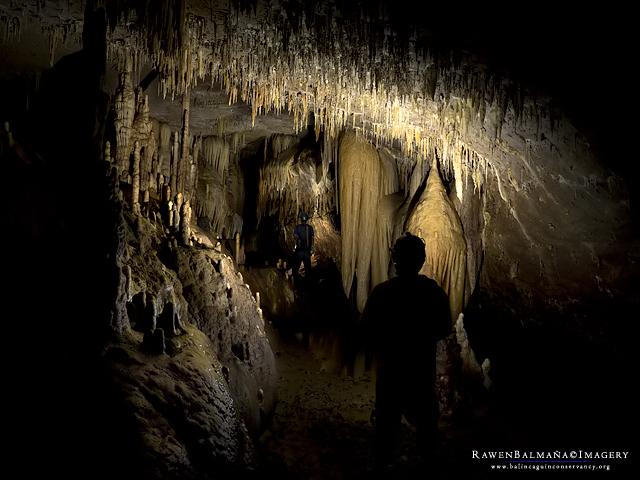 The cave has naturally sculpted some of the most fascinating stalactites and stalagmites in this subterranean paradise. Spelunking enthusiast should not miss the opportunity to explore the hidden wonders of this cave.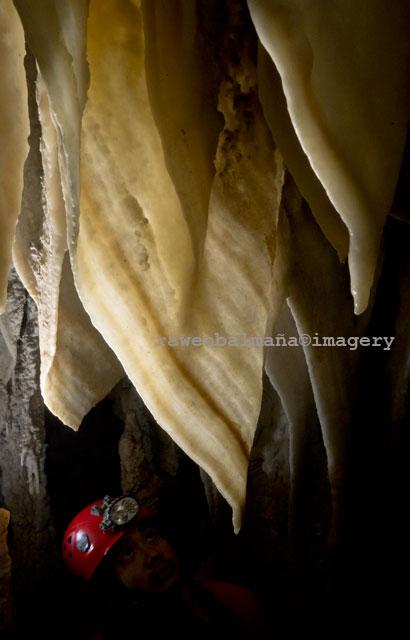 Rating:
1 people rated this.