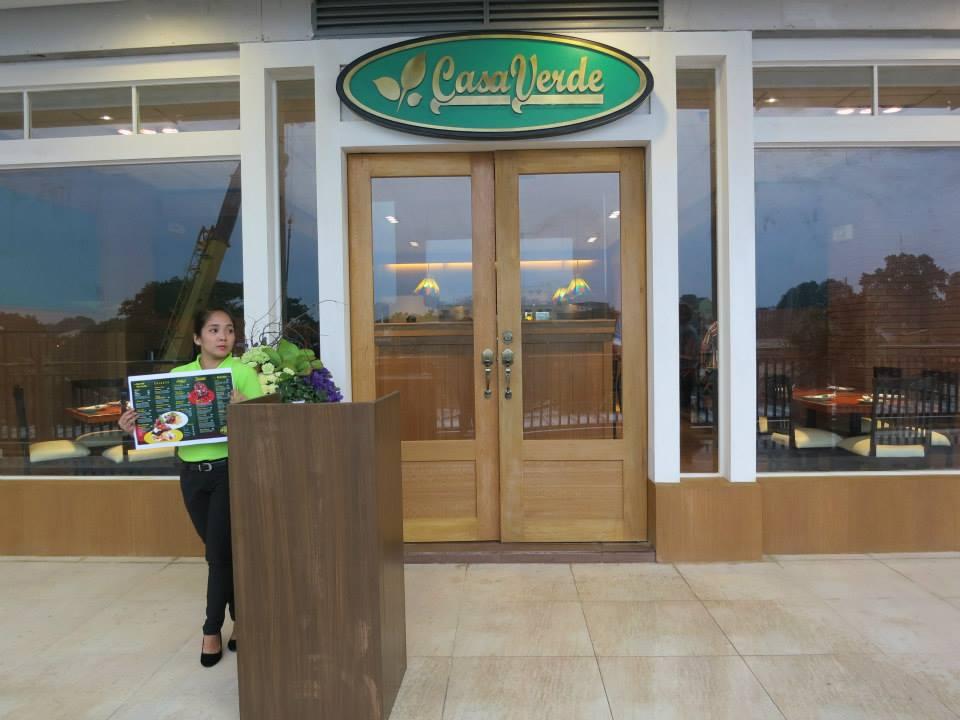 Casa Verde in Ayala-UP Town Center is the only branch of the well-known Cebuano restaurant all over the metro . It is one of Cebu's most favored restaurants that was featured on different review sites because of their excellent American cuisine. It is also the home of the popular Brian's Ribs.
Started as a small canteen in Cebu City, Casa Verde first catered the residents of a dormitory and some students from nearby colleges. Since then, the family-owned canteen became a full-scale restaurant that sprouted several branches in Cebu City and Metro Manila.

Their branch in Ayala-UP Town Center opened last September 30, 2013 and attracted several food enthusiast. It is a perfect spot to have some quality dining at a reasonable price in a soothing atmosphere. Casa Verde is also ideal for enjoying a steak with family and friends.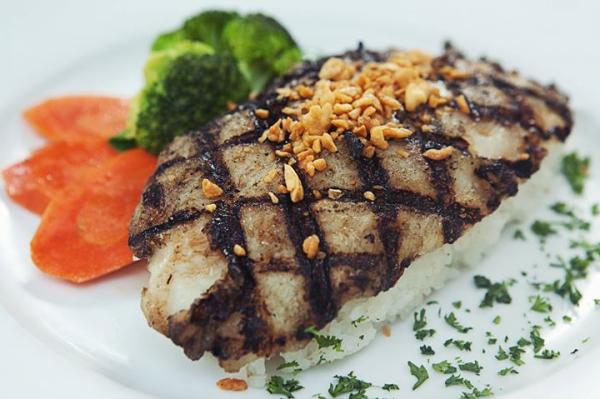 Tricia Ala Pobre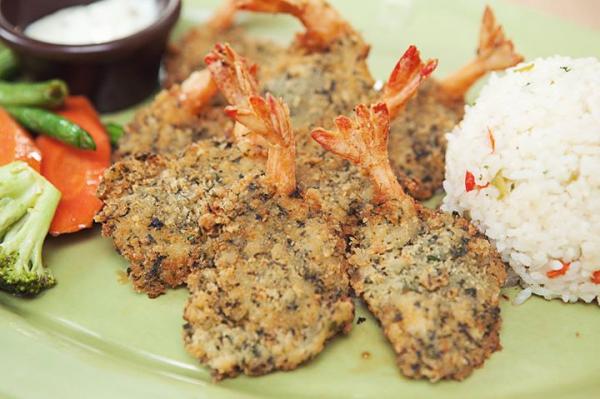 Ting Ting's Tavern Shrimps
At Casa Verde, their signature dishes are named after the family members of the owners such as their all-time favorites: Brian's Ribs (P250) —baked pork ribs, and Tenderloin Tips and Eggs (P198) —Tenderloin beef marinated in sweet and savory sauce.
They also served American-sized burgers which are delightful and satisfying. If you're going to dine in Casa Verde with your family and friends, the Mighty Ton burger (P888) is the perfect choice for you. It is a homemade 12-inch burger that is overloaded with a one kilo of USDA tenderloin beef.
Aside from the oversized burgers and their all-time favorites, Casa Verde also serves starters, soups & salads, sandwiches, grilled meat, steaks, seafoods, appetizers, pastas and desserts. You can also try their Milky Way shake(P345), it is the biggest milkshake in town that is best served with their Mighty Ton burger.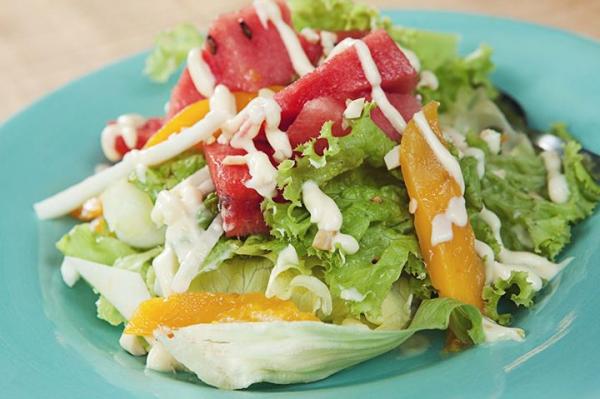 Watermelon Salad
Karlamari
Casa Verde's philosophy has always been the 'value for money' as they believe that everyone deserves a great food which is worth the price. So if you're in the mood for some good food then you better head down to Casa Verde and try their mouth-watering cuisine. It's certainly a whole new dining experience at its best.
Casa Verde is located on the second floor of UP Town Center in Katipunan Avenue, Diliman, Quezon City. They also have branches in Cebu City, specifically at #69 Lim Tian Teng Street, ( formerly V. Ranudo ), Ramos, Cebu City; The Walk, A104, Asiatown IT Park, Cebu City and; Stall 304, 3rd level, The Terraces, Ayala Center Cebu, Cebu City. Casa Verde's Quezon City branch is open daily from 10:00 am to 10:00 pm.
Rating:
1 people rated this.