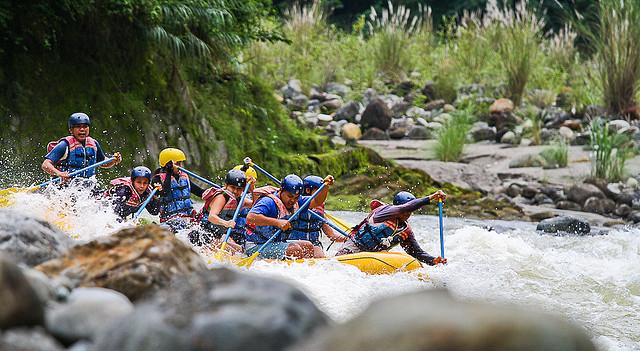 Overview
The Chico River, formerly known as Rio Chico de Cagayan, is one of the streams connected to the large river of Cagayan. It can be found in the province of Kalinga.

The Kalinga locals who live along the riverbanks of Chico River consider it as a "river of life". It is popular among development workers because of the Chico River Dam Project, an electric power generation project which local residents had opposed for three decades before it was finally dropped in 1980.

The Chico has a stretch of 174.67 kilometers. Its water begins at Tinoc, Ifugao; Buguias, Benguet; and Mountain Province, and its tributaries are the Bunog River to the south, The Tanudan and Biga Rivers to the east, The Mabaca and Saltan Rivers to the North, and the Pasil River further downstream. Near the Chico River are other cultural and natural tourist spots like the rice terraces and the native villages.

This river is a famous whitewater rafting destination. It has clean water which can be calm or turbulent depending on the area. You can have an extreme sports adventure with your friends or a tranquil relaxation while you admire the green vegetation of the Kalinga Forest.
Whitewater rafting packages and services on the river include the gear, protective equipment, accommodation, and food for guests. However, you should also bring some essentials such as sunscreen, shorts, shoes/sandals, paddling/biking gloves, flashlights, personal toiletries, waterproof cameras, and bug repellents.
Chico River Quest, Inc.

Chico River Quest, Inc. is an organization that takes care of the river and is under the Securities and Exchange Commission and the local government of Kalinga Province. The organization's goal is to give friendly, professional service and safe commercial river tours for all people. It encourages everyone to join and participate in its efforts to preserve and conserve the Chico River and its resources.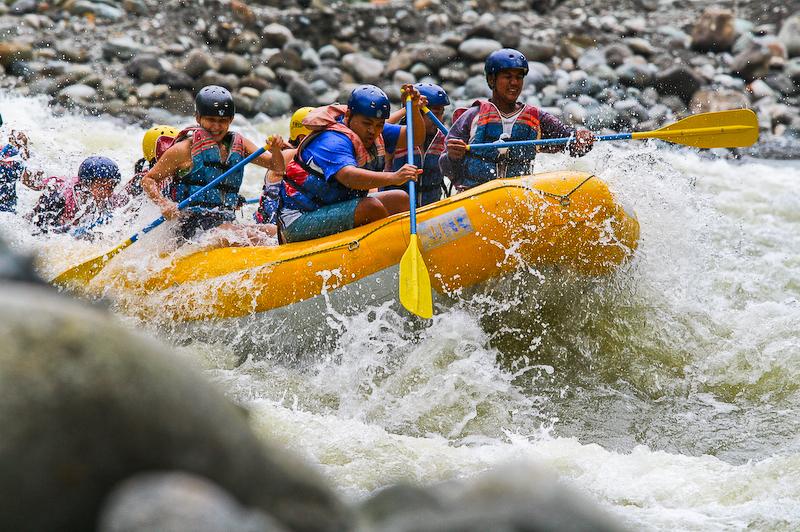 Chico River Quest, Inc. is the pioneer of whitewater rafting in the area. The organization made the First Chico River Descent in 1997 from Bontoc, Kalinga with the help of three American visitors who also like whitewater rafting. They rated the Chico River as a world-class whitewater rafting destination in the Philippines.
The Five Classes of Rapids

Class I: Easy – This is the level where the river is calm, easily navigable, and ideal for kayaking activities. It has no serious hindrances and is perfect for beginners.

Class II: Average – The water in the stream is moderate and still good for people exploring the river.

Class III: Intermediate – The river is a little bit vigorous. It shows numerous high and irregular waves which require you to move flexibly.

Class IV: Difficult – The water in the stream is powerful and dangerous.

Class V: Extremely Difficult – The water is very powerful and violent. It requires skilled and strict maneuvering; it is only recommended for whitewater rafting experts.
Rating:
1 people rated this.