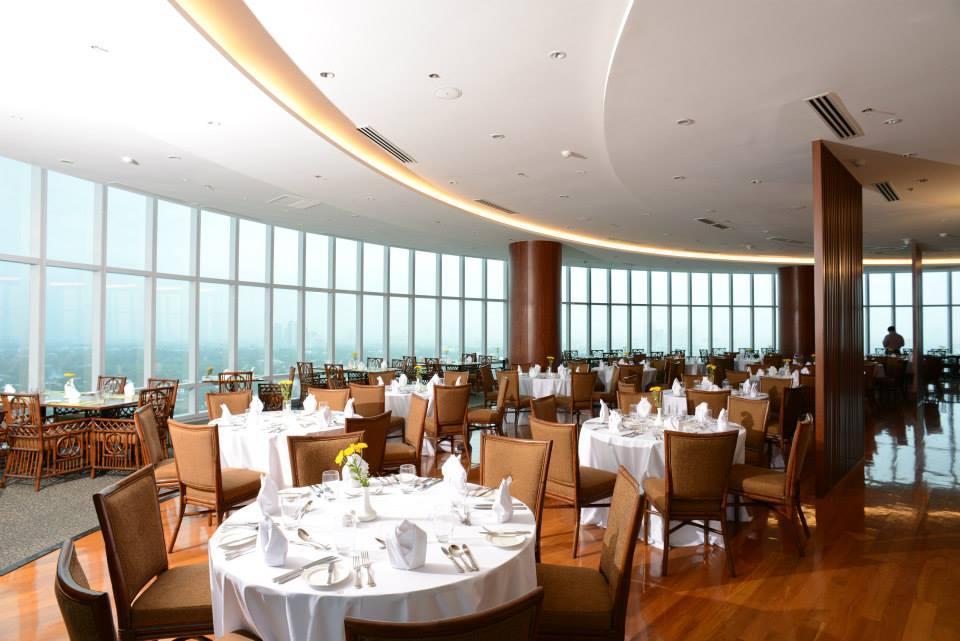 Situated at the 33rd floor of the MDC 100 Building in Eastwood City, 100 Revolving Restaurant is a newly opened restaurant in Metro Manila that gives you a 360-degree view of the bustling city. It is managed by multi-awarded chef, Jessie Sincioco (also the owner of the popular Le Souffle), where her extensive dishes are served.
The revolving restaurant keeps the gimmick at a minimum as it provides customers Chef Jessie's brilliant food that are also the bestsellers of her other restaurants (Top Of The Citi, Le Souffle, Chef Jessie Rockwell Club) such as Balut Surprise (P300), Assorted Seafood Gambas (P850), Macapuno Torta (P250).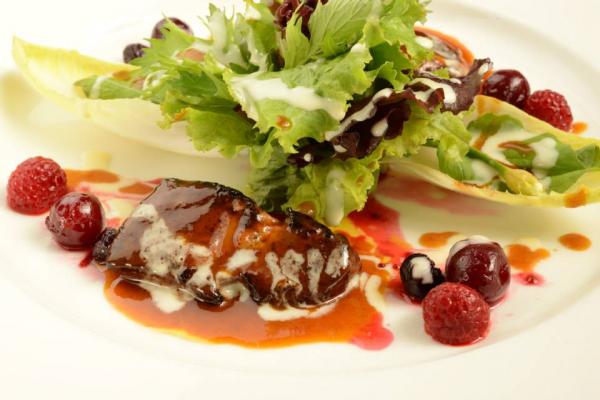 Pan Fried Gooseliver Salad with Berries Compote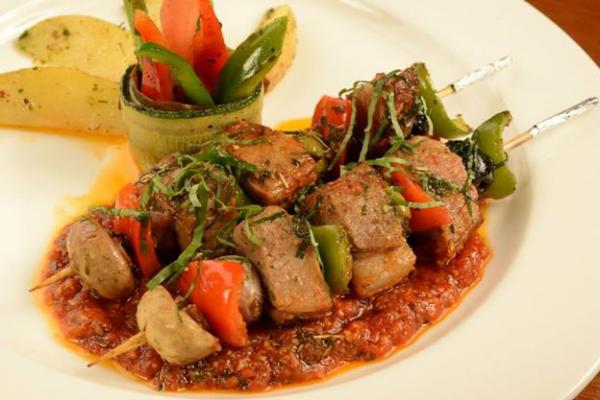 Lamb Kebab
As expected from the multi-awarded chef, the food at 100 Revolving Restaurant is outstanding. The menu ranges from a broad choice of appetizers, sandwiches, salads, soups, main courses, pastas, desserts and Japanese specialties. House favorites include Smoked Caviar Pie, Seared Tuna, Dragon Maki and Rib Eye Steak.
To compliment the excellent meals at 100 is Chef Jessie's premier artisan coffee blend which is made from the best local coffee beans. She said in a website entry that their baristas are trained exhaustively so customers are delighted when they experience the best coffee in the metro.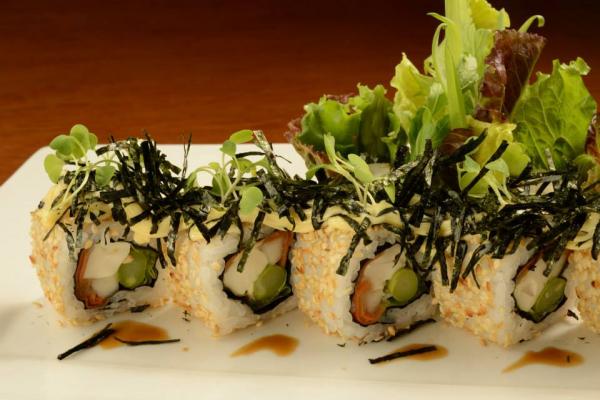 Vegetable Maki
While enjoying the luscious and sumptuous dishes, one can feel the cozy warm and relaxing ambience while having a fuzzy sight of Mt. Banahaw, the Sierra Madre Mountains, Laguna de Bay, Manila Bay, Antipolo, Montalban. The breathtaking 360-degree view surely gives customers an adrenaline high.
Definitely, 100 Revolving Restaurant offers a new dining experience (which is unique and truly moving) and provides a right setting for gatherings — whether for occasions or business meetings. What makes the restaurant more special is Chef Jessie's clean and unpresuming menu that leaves a long-lasting impression.
100 Revolving Restaurant located at 22/F, MDC 100 Building, C5 corner Eastwood Drive, Quezon City. They are open daily from 11 a.m. to 11 p.m.

Rating:
0 people rated this.