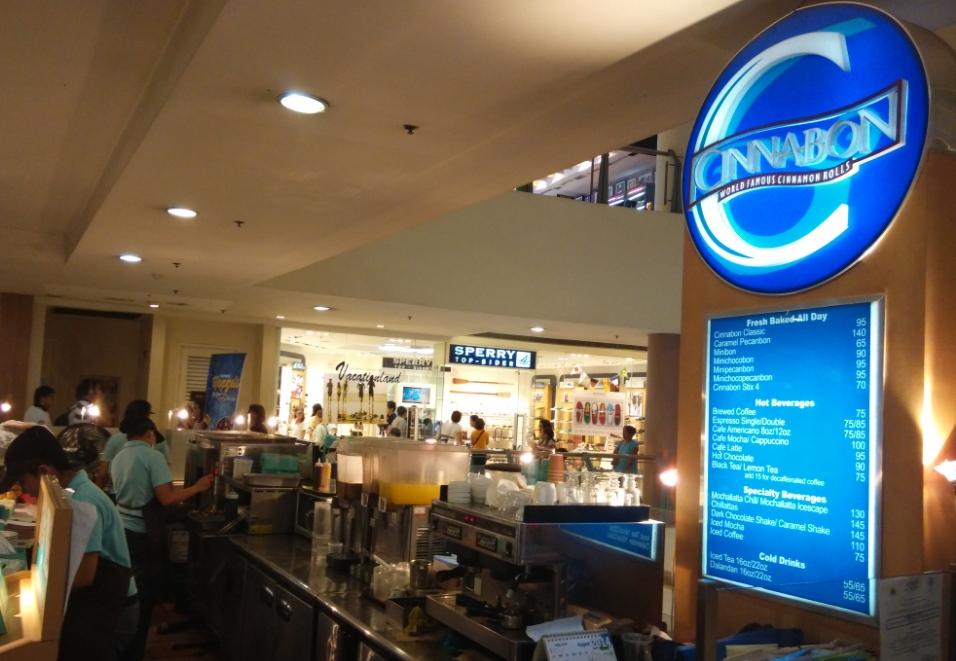 Cinnabon: World Famous Cinnamon Rolls is a restaurant located at 2/F, Trinoma Mall, North Triangle, Quezon City. They also have branches at The Podium in Mandaluyon, Robinsons Galleria in Ortigas Center and SM Aura Premiere in BGC. Cinnabon offers a different twist of the common cinnamon rolls.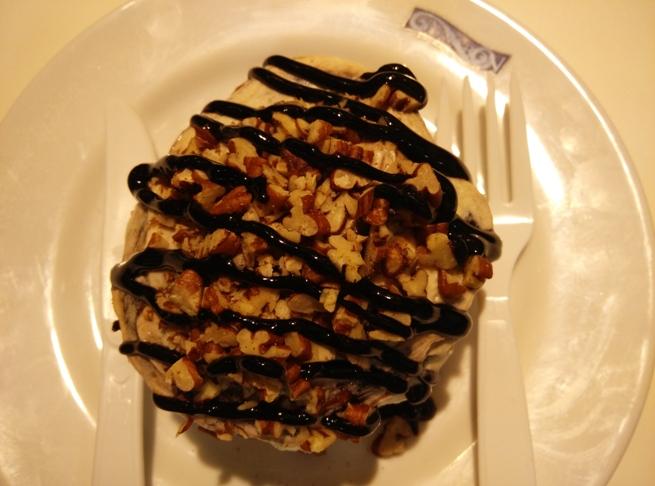 Their menu ranges from fresh baked goods to specialty beverages which include Minichocobon (P95) and Iced Mocha (P95). Other cinnamon rolls that are served in Cinnabon are Cinnabon Classic, P95; Caramel Pecanbon, P140; Minibon, P65; Minichocopecanbon, P95; and Cinnabon Stix 4 (P70).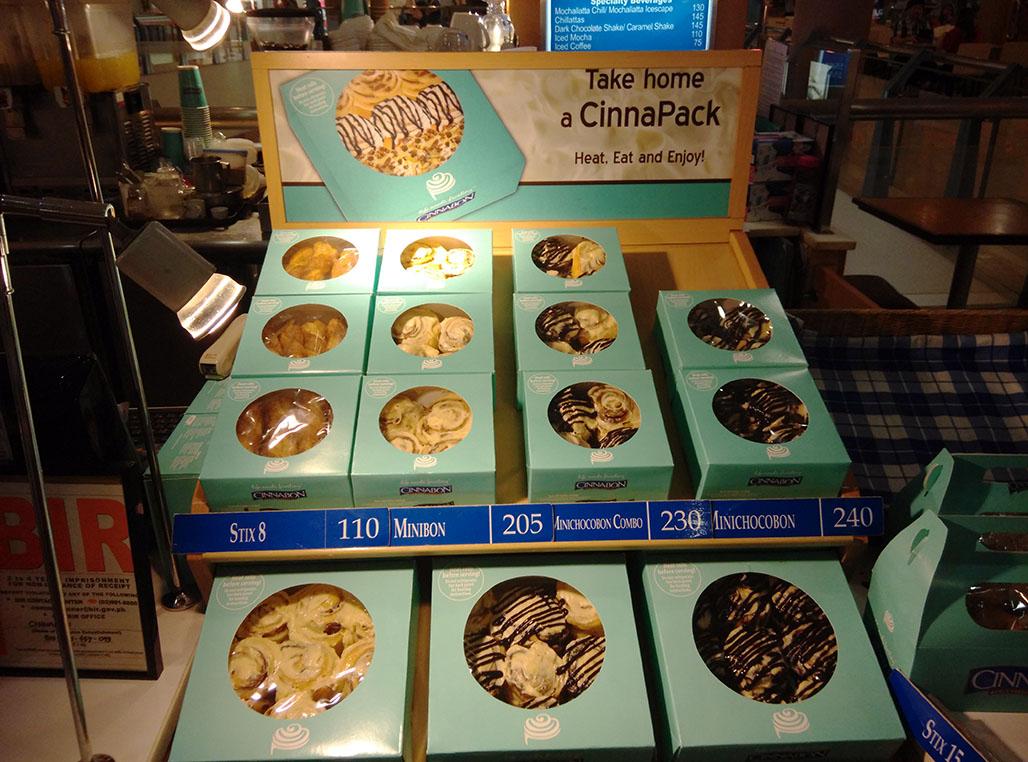 If you want to have tasty hot beverages, they have Brewed Coffee, P75; Espresso Single/Double, P75/P85; Café Americano 8oz/12oz, P75/P85, Café Mocha/Cappucino, P100; Hot Chocolate, P90 and Black Tea/Leamon Tea, P75. They also have specialty beverages that cost around P75 to P145.
One of their best-sellers, the Minichocobon truly offers a different and unique taste of a cinnamon roll. The term 'what you see is what you get' applies to it where you can smell the scent of the freshly ground cinnamon as the aroma of these gourmet rolls fill the air.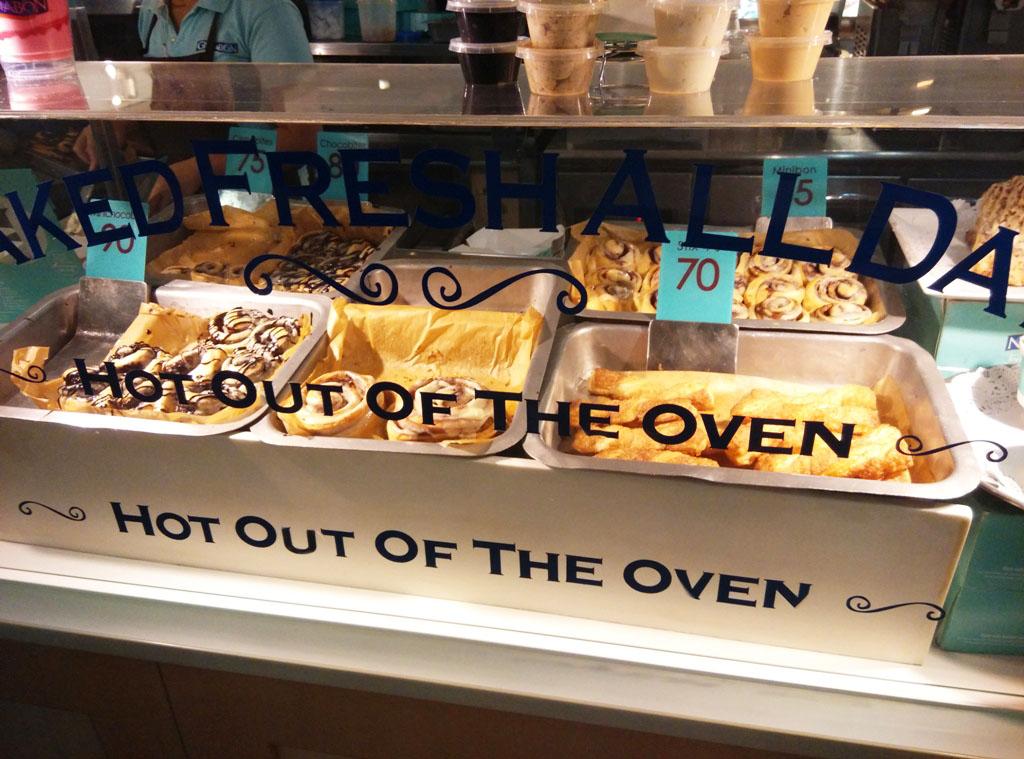 Topped with some chocolate linings, Minichocobon is luscious and tasty where the sugar and butter melts inside the mouth. It is definitely warm, gooey and delicious where your taste buds will lust for more and praises every bite of it.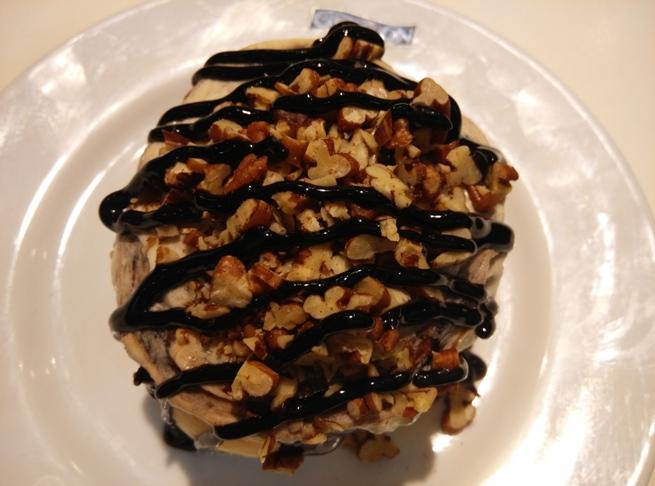 The restaurant has a pleasant soothing ambience where the staff will provide you a satisfying customer service. Cinnabon is a unique restaurant with a distinctive menu that is definitely worth tasting. Because of their different twists of cinnamon rolls (which are scrumptious and mouthwatering), Cinnabon deserves a four star rating.
Rating:
0 people rated this.