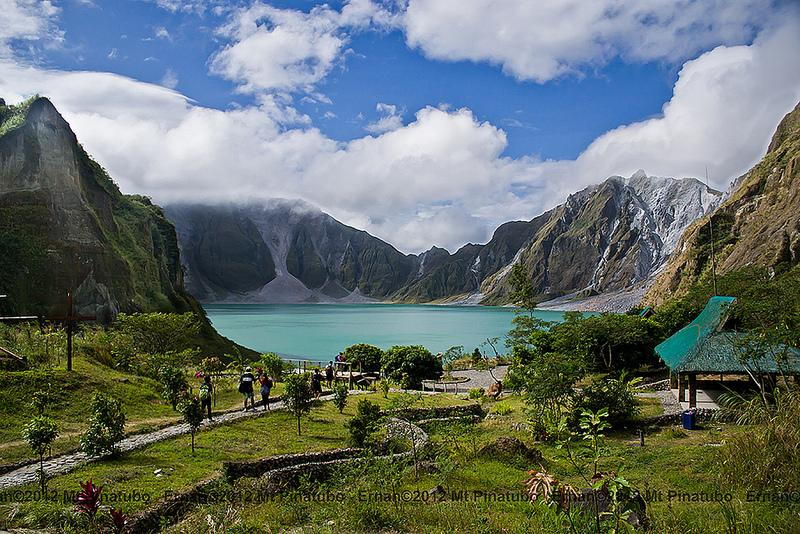 Climbing a mountain is no ordinary feat. Scaling a volcano, on the other hand, is more challenging. For me, it's because of the thought that somewhere underneath it are boiling mud and scorching rocks. Many times in the past, this sleeping giant had erupted and destroyed many lives. Thinking about it this way, I can say that volcanoes are the very description of the phrase, "a terrible beauty".
sunlight sneaking between the different rock formations of Mount Pinatubo

Mount Pinatubo is an active stratovolcano located in the island of Luzon, near the tripoint of the Philippine provinces of Zambales, Tarlac, and Pampanga. It is located in the Cabusilan Mountains separating the west coast of Luzon from the central plains. Before the volcanic activities of 1991, its eruptive history is unknown to most people. It was heavily eroded, inconspicuous, and obscured from view. It was covered with dense forest which supported a population of several thousand indigenous people, the Aetas, who fled to the mountains during the Spanish conquest of the Philippines.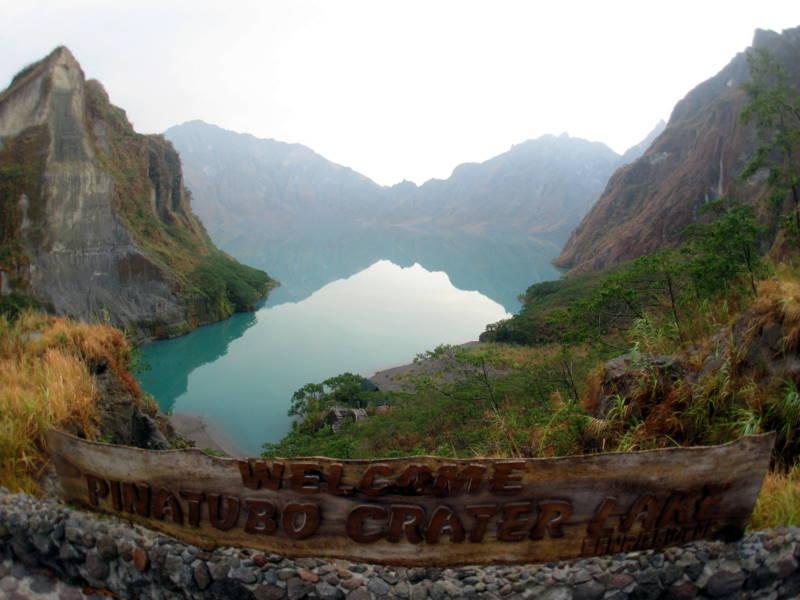 The 1991 eruption of Mount Pinatubo is one of the greatest volcanic eruptions in the history of mankind, thus putting it into the bittersweet limelight of fame. Nowadays, it is a favorite hiking destinations of mountaineers, adventurers, and tourists. In fact, hiking trails to the summit crater are being renovated and modified just slightly to help trekkers have a more convenient climb without sacrificing the mountain's natural beauty.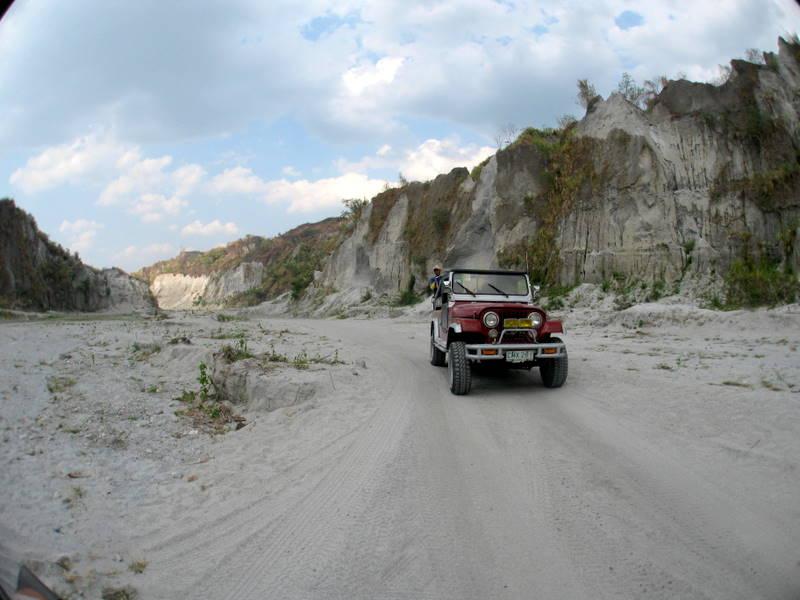 The trip usually starts by riding a 4WD from Capas, Tarlac to the jump-off point at the base of Mount Pinatubo. It takes about an hour of going through lahar roads, crossing a shallow river, and going up the Skyway until you reach the parking lot where these 4x4 trucks will wait for your descent. From there, the hike of about 1.5 hours begins!
trekking along great natural landscapes

Just a few tips and reminders:

1. Wear proper footwear and comfortable clothes. Rubber shoes or hiking boots are strongly recommended. Also, wearing socks will protect your feet from getting blisters.

2. Pack lightly. The longer the trek is, the heavier your pack will become. Just bring the essentials.

3. Bring some food, especially if you're planning to stay overnight. Eating snacks on the way up will give you more energy and ease away your tiredness. Just don't litter around the area to help preserve its clean environment.

4. Be mindful of your steps. Mount Pinatubo has a very rough terrain composed of rocky roads and slippery lahar trails. Having a sprain or an injury will just spoil your fun. Don't go taking pictures while on the move! If you want to capture something, stop for a little bit.

5. Take your time. No one is rushing you, so make sure you get to the top at your own pace. Take rests or breaks whenever you feel like it. You don't want to collapse on the hike, do you?

a silhouette of Mount Pinatubo during sunset

Halfway up the trail, there is a bathroom and a source of fresh spring water. The water there is potable so you can fill up your water bottles for the next part of the trek. Few meters away is the ReyCat Station. It is named after a previous municipal mayor of Capas, Reynaldo Catacutan. This stopover has a few huts where you can rest and catch your breath.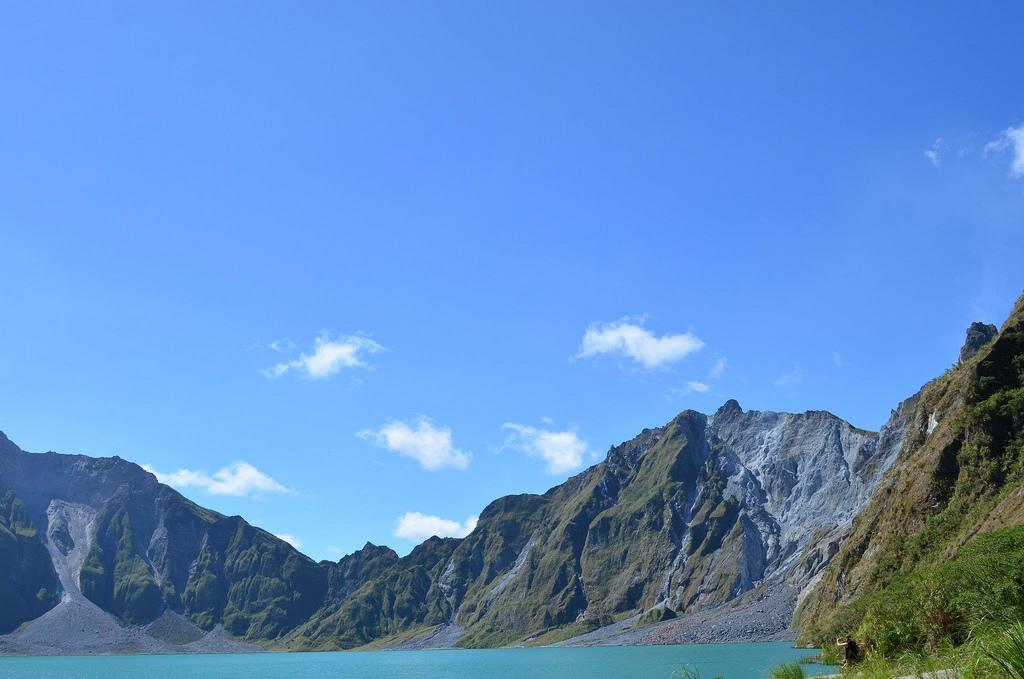 The last 30 minutes of the hike includes bush trekking where you go along a trail with different ferns, wild plants, and trees alongside it; going through an ankle-deep stream; and climbing up the 58 steps to the viewing deck of Mount Pinatubo's crater. If you're having an overnight camping, this is the best spot for you.

the tranquil crater lake

The crater lake is very serene; it's as if there's no hot magma beneath it. You can go swimming here, but it's only recommended in the morning because it gets pretty hot from noon onwards. Boat riding is also a good option. You can rent a boat to see the whole majestic lake up close. Take a lot of photos and savor the calm of a once-violent volcano.

The hike back down is also tiring, of course, but you can relieve your exhaustion by dropping by the Mount Pinatubo Town Spa. Trekking up and down this nice volcano is definitely worth the bruises and pains that you will encounter along the way. :)

How to get there
From Manila, you can ride a Victory Liner bus or 5 Star Bus Line in Pasay City going to Dagupan or Pangasinan. Ask the driver to drop you off in Capas, Tarlac (a meter away from the jump-off point).
Rating:
11 people rated this.