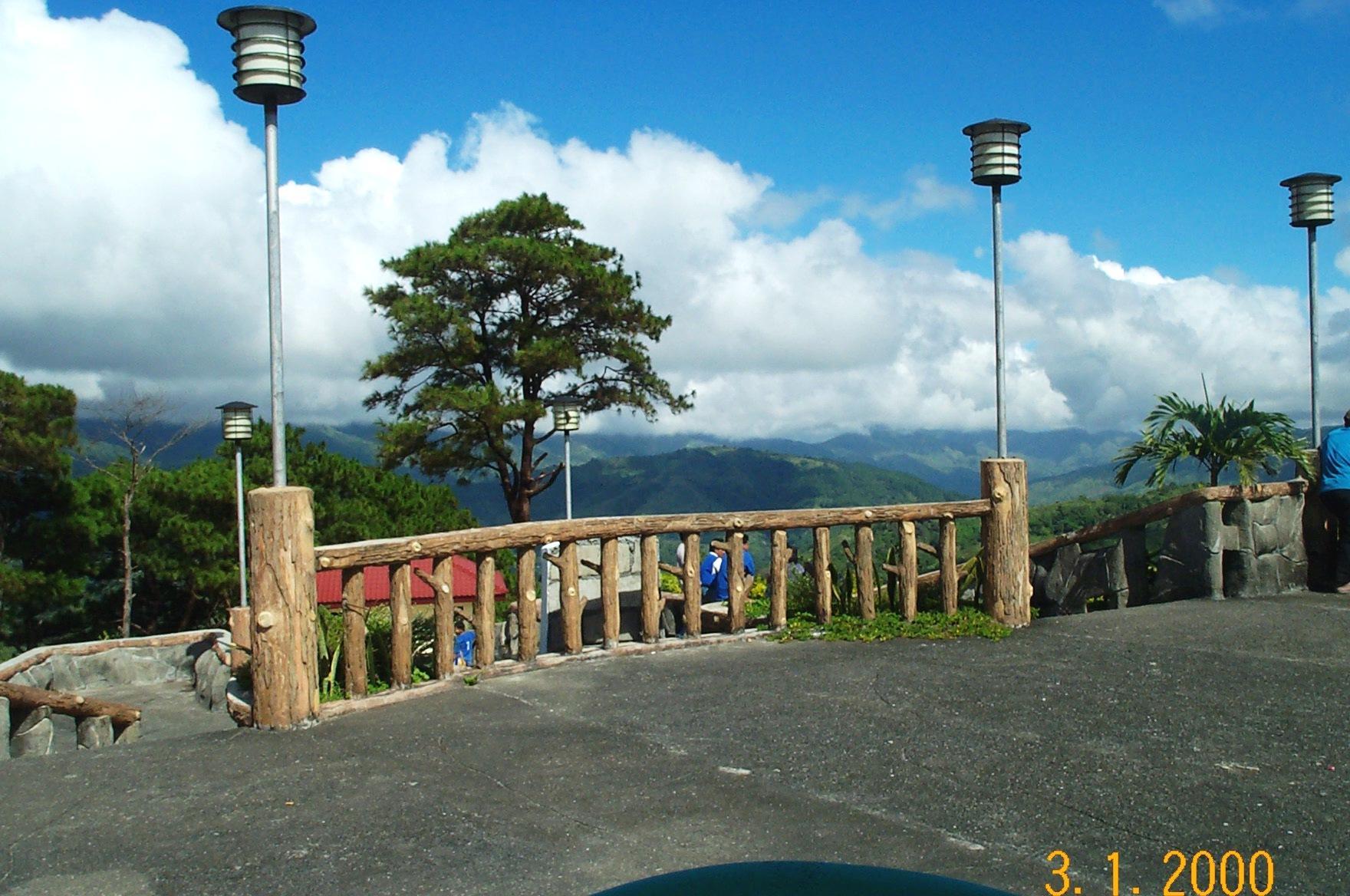 Dalton Pass/Balete Pass is a rugged piece of terrain where a part of the Caraballo Sur reaches south and joins the Sierra Madre. Because of its strategic importance as the only access between Pampanga and Cagayan Valley, the pass became the scene of much bloody fighting during the final stages of World War II. Japanese Shobu soldiers headed by General Tomoyuki Yamashita tried to hold their positions while Filipino and American soldiers under the leadership of Colonel Robert Lapham, were determined to dislodge them from February to March 1945. By the closeness of hostilities, the blood of almost seventeen thousand Japanese fighting units and the US-Filipino allied forces mingled with the soil. Markers that commemorate their sacrifice stand by the road's highest point, with good view of the highlands. The shrine is a reminder for Gen. James L. Dalton's bravery and leadership. Located 3,000 feet above sea level, Balete Pass is also the gateway to the Cagayan Valley Region and the Ifugao Rice Terraces.
James L. Dalton
After the 161st unit was deployed to the Philippines during the Battle of Luzon, Dalton was promoted to brigadier general and reassigned as assistant commanding general of the 25th Infantry Division. Soon after, Dalton was killed in action by a Japanese sniper during the Battle of Balete Pass on May 16, 1945. The pass where Dalton died was renamed in his honor after the battle, and is still sometimes referred to as Dalton Pass today. Dalton was one of the 11 US general officers killed in action during World War II. Dalton was buried at USAFE Cemetery #1, Santa Barbara in Luzon on May 18, 1945.
Gallery

How to get there
Balete Pass is the gateway to the Cagayan Valley Region, that's why any bus from Manila bound for Nueva Vizcaya or Tuguegarao City is possible for you to ride.
Getting around the province
Buses and public utility jeepneys ply the routes around the province. Tricycles are numerous in every town. Van/car rental services are available with rates depending on the type of vehicles used and the distance traveled.


Rating:
0 people rated this.