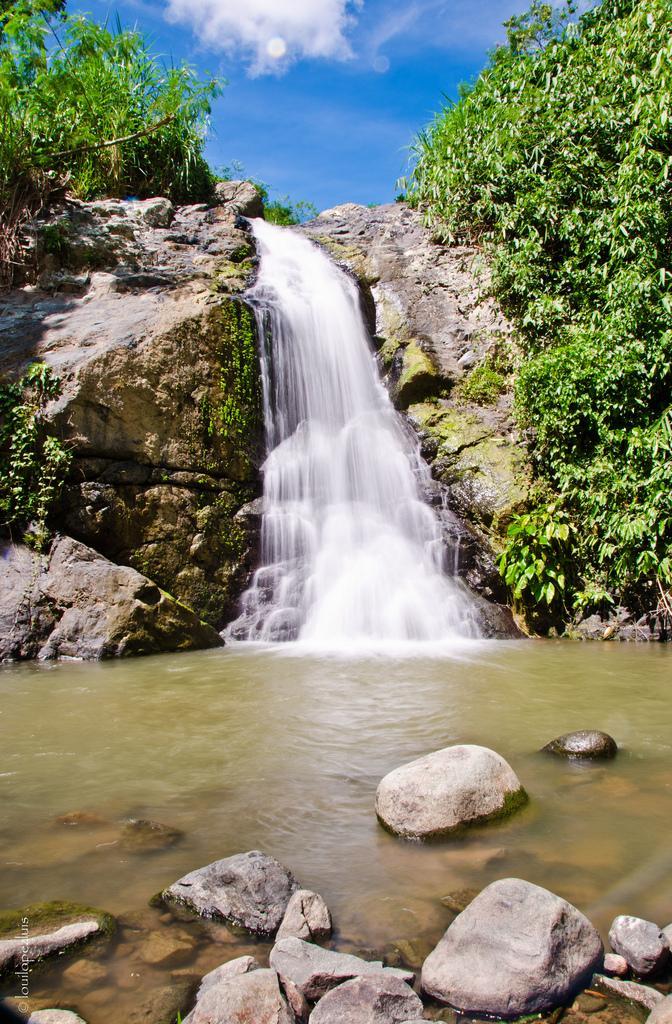 Diffun is located in the province of Quirino. It is called as the "Gateway to Quirino Province". The municipality has lots of natural scenic spots. Although many of them are still undeveloped, the town will still give you various beautiful caves, falls, and mountains that you will surely love and remember.
Nagbukel Municipal Tree Park and Nature Resort is a 16-hectare expanse of land located in Barangay Luttuad. It has natural features like glamorous caves, rocky limestone mountains, forested vegetation beside the grand Ganano River. Nagbukel is a helmet-shaped landscape.
Nagbukel Cave is one of the top tourist destinations in the region, which can be found in the park mentioned above. The peak was once the place where lamplighters performed rituals.
Pusuac Spring Park can be found in Barangay Rizal. Its area is almost 1 hectare of bubbling hot water. It is surrounded by forest and an ashen rock formation. It offers activities like picnicking, fishing, and swimming.

Manuela Falls is situated in Barangay Gabriela. You can see enchanting waterfalls, enthralling lagoon, and forest trees around the area of thirty hectares. The name of the falls is a namesake of Governor Mariano J. Pimentel's wife. It is also known for having a natural monument and a wildlife habitat of mammals, birds, and some of species of flora.
In Barangay Don Mariano, another natural destination can be found – the Battumbaket Falls, with an area of thirty hectares. It is a 200-foot-high waterfall that cascades into bluish lagoon and goes to the Ganano River. It has clean and clear water and around the area is a virgin forest.
The Liwayway Caves, which has an area of 25 hectares, can be found at Barangay Liwayway. It has a stunning limestone formation, small trees that are stretched in the forest, 15 scattered caves with an enigmatic underground river, and bat caves harboring thousands of bats. One of the caves that can found in this place was used before by the Union Esperitista for their religious worship and service. Some caves haves lots of bat manure and have been a place for hunting wild birds and animals and where people can collect swift/nido nest for nido soup, which are popular in Chinese restaurants.
Rating:
1 people rated this.