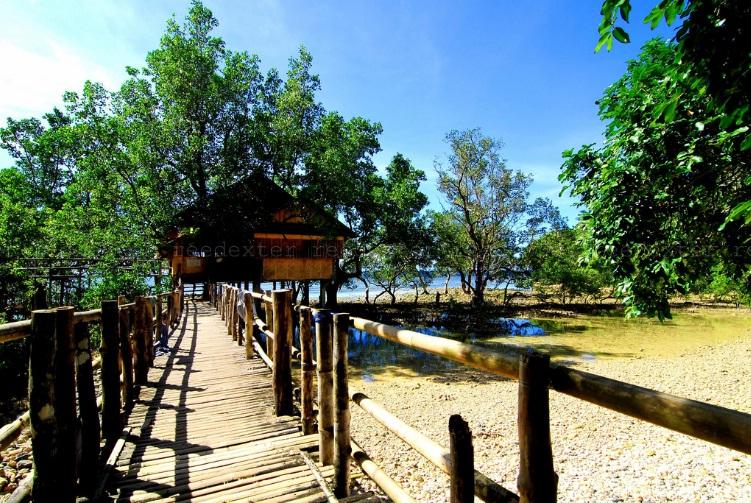 Pagatpat Mangrove Park - Buruanga, Aklan
Overview
Buruanga is a 5th class municipality in the province of Aklan. To its north lies Malay, Aklan; to its south is the municipality of Libertad, Antique; to its west lies Cuyo Sea. See Buruanga's for its beautiful mangroves as well as beautiful rock formations that make it one of the off-the-beaten-path tourist destinations.
Attractions
Batasan Point is rich in colorful marine life and is said to be the best stopover for scuba divers, snorkelers, cliff-board divers, excursionists, and nature enthusiasts.
Ashram Balay-Pagduaw is known for its advocacy on finding spiritual peace with nature. The place is perfect for meditation, relaxation, and retreats.
Talisay Beach offers a perfect place for relaxation or a venue for theme parties and excursions.
Sabang Cave has an elevated locaton that lets tourists witness the stunning panorama of a long stretch of beaches and the green fields of Sabang.
Ignito Cave is the longest and grandest cave discovered in the locality. The cave is noted for its abundant deposit of guano from various species of bats and birds finding shelter inside the cave. Millennium years of drifting waters inside the cave sculpted various stunning formation of stalactites and stalagmites. The stone walls radiate sparkling colors when struck by light.
Hidden Paradise offers a magnificent venue for camping and excursion. The elevated location offers the best scenery to witness the panoramic view of sunset, mountains, rivers, seas, and green fields of the municipality.
Accommodation
Shangri-la's Boracay Resort & Spa
Barangay Yapak, Barangay Yapak, Boracay / Caticlan, Philippines 5608
Boracay Regency Beach Resort
Balabag, Boat Station 2, Boracay / Caticlan, Philippines
Boracay Golden Phoenix Hotel
Boat Stn 3, Manoc Manoc, Boat Station 3, Boracay / Caticlan, Philippines
Sunrise Cove, Bolabog Beach, Bulabog Beach, Boracay / Caticlan, Philippines 5608
Roberto&Gloria Tirol Park, Balabag,, Boat Station 1, Boracay / Caticlan, Philippines
Accessibility
Airports
Aklan is famous for Boracay, a resort island one kilometer north off the tip of Panay. It is known for its white sandy beaches and is considered as one of the most prominent destinations in the Philippines. Because of this, there is frequent air travel to the province's airports in Kalibo and Caticlan. The Kalibo International Airport is about ten minutes from the main plaza.
From Manila Airport, travel to Kalibo or Caticlan Airport will take more or less 45 minutes.
The following are the airports in Aklan:
Kalibo International Airport

Godofredo P. Ramos Airport (Caticlan-Boracay Airport)
Public transportation around the province and the city is by tricycle, taxi, multicab, and jeepney.
Rating:
0 people rated this.