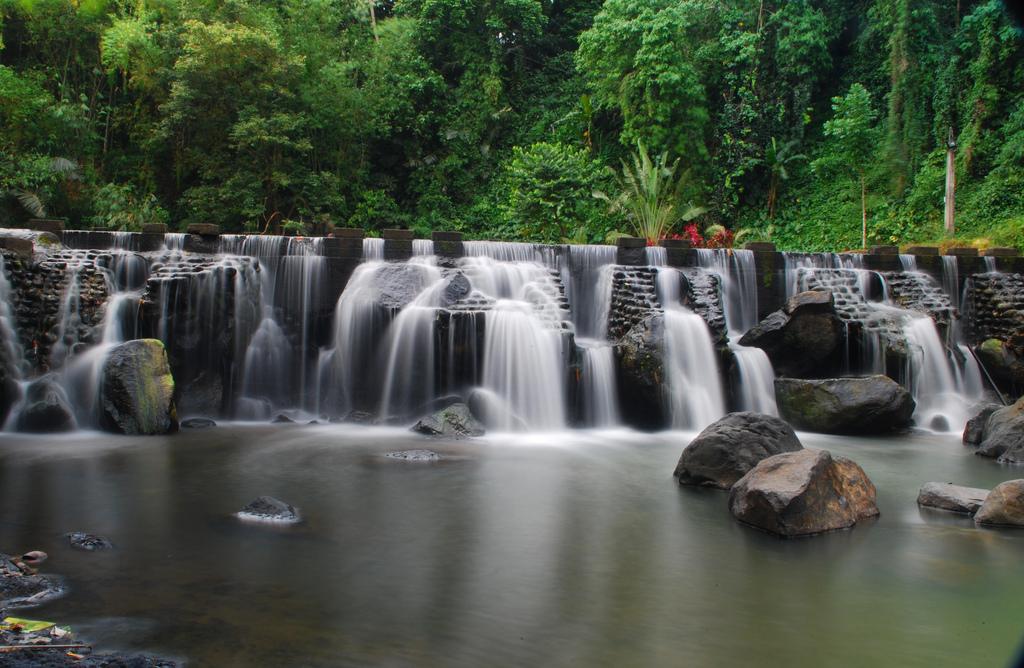 Cavinti is one of the beautiful towns in the province of Laguna. It is the largest town and dubbed as the "Home of Pagsanjan Falls". The town is hailed as the eco-tourism capital of Laguna, offering a variety of thrilling attractions. Natural wonders like falls, rivers, lakes, caves and mountains abound in Cavinti.
Past the waterfalls and further upriver near the poblacion (town center) of Cavinti is a small park called the Bumbungan Eco-Park, located in Brgy. Tibatib. The Bumbungan was dammed at this section where the top of the spillway also served as a wet bridge on the Lumban-Caliraya-Cavinti Road. After an adjacent bridge was constructed, the dam and adjacent land became the Eco-Park with huts and bathroom facilities for picnickers.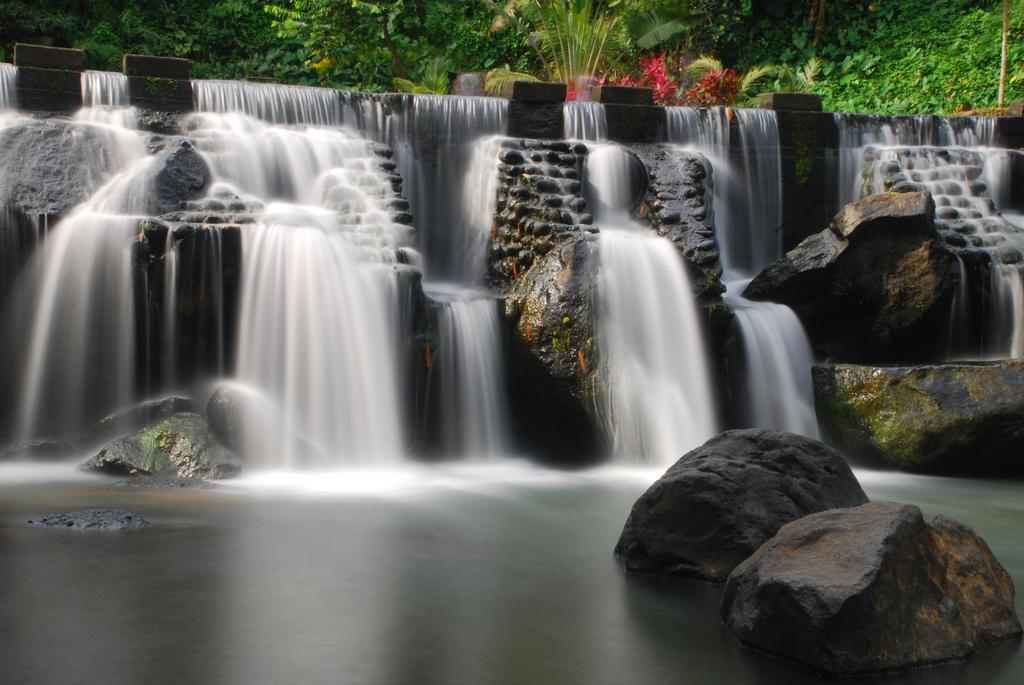 Bumbungan Eco-Park offers a great view from the bridge in Cavinti. Entrance fee is only 10 pesos per person. A picnic hut can be rented for 150 pesos. Before entering the park, guests should have a visitor's entry permit that can be applied and paid for in Cavinti Municipal Hall during weekdays or in Bumbungan Eco-Park on weekends.
Accommodations
Here is the list of hotels that offer outmost accommodation for travelers, tourists and guests. Hotels and inns in Cavinti are very accessible located in the Poblacion and nearby barangays .
Lagos Del Sol (Hotel and Resort)

Porta Verde

Calirana Resorts

Camarin Guest House

Paradise Resort

La Ruazol Botanical Garden Resort

Lake Shore Place
Getting to Cavinti
Cavinti is more or less 100 km away from Manila. There are buses in Manila that travel to Santa Cruz, Laguna. In Sta. Cruz, there is a terminal where jeepneys are available going to Cavinti. Remember that you will pass by the town of Pagsanjan before you can reach Cavinti. Please inform the driver on place you want to visit.
Tricycles and Jeepneys are the most common and convenient mode of transportation in the town.
Rating:
13 people rated this.