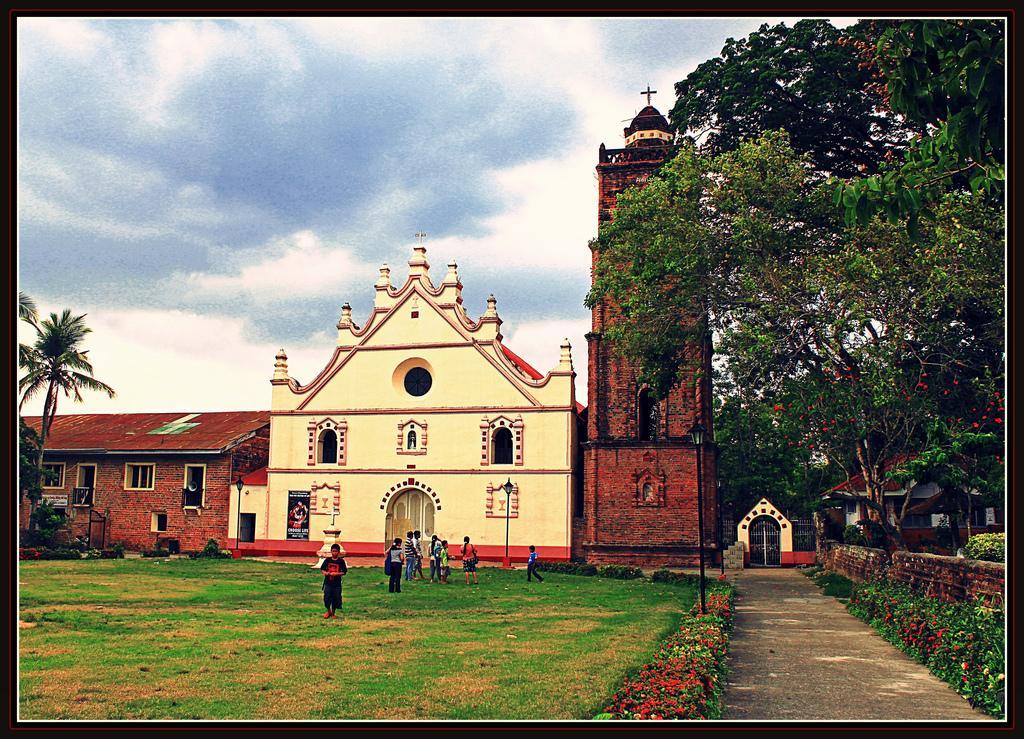 Dupax Del Sur Church or the San Vicente Ferrer Church is a Dominican church built in the late 18th century in Dupax Del Sur, Nueva Vizcaya. The church is one of the biggest and oldest unreinforced brick churches in the Cagayan Valley. The church has all the requisites of an Old Spanish brick church like wooden altar, columns and lattices, and a museum which houses centuries-old church artifacts. A baptistery and narthex pillars covered with carved stucco are some of the church features. The church preserves some features from its furious past, such as the slits on the walls which were used by the archers in defense.
Other well-preserved Spanish monuments include a Spanish Flagpole and Dampol Bridge - an unreinforced bridge made of bricks. In the 1960s, after being christianized, the Ilongots gave up their head-hunting ways and started to call themselves Bugkalots in order to bury their bloody but proud past. The Isinais, formerly called Mallats or Imaalats were gentle and easily embraced Christianity. The church, declared by the National Museum as a National Cultural Treasure, is a forty-five-minute drive from Bayombong.
How to get there
The province of Nueva Vizcaya is the gateway of the Cagayan Valley region. So, from Manila you can ride a bus going to Tuguegarao City. The bus usually passes the province of Nueva Vizcaya. Take Victory Liner, Autobus, Royal Eagle, or Baliwag Transit Inc. Ask the driver to drop you off at the town of Bayombong (capital of Nueva Vizcaya). From there, you can ride a jeep going to Bambang, and then ride a tricycle going to St. Vincent Ferrer Church.
Getting Around the Province
Buses and public utility jeepneys ply the routes around the province. Tricycles are numerous in every town. Van/car rental services are available with rates depending on the type of vehicles used and the distance traveled.
Rating:
0 people rated this.