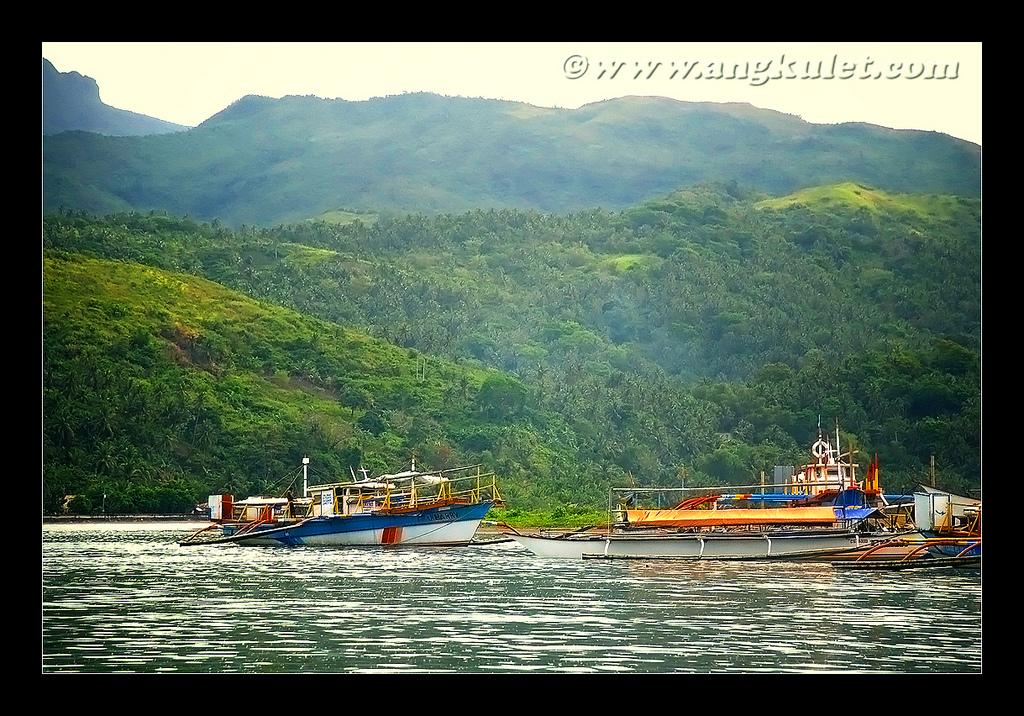 Sabang Port, San Jose, Camarines Sur
San Jose is a scenic town in the province of Camarines Sur in the Philippines with much to offer in terms of stunning natural wonders and adventures for anyone who takes the time to visit.

History
The town of San Jose, then known as Danlog, was a barrio of Lagonoy in the early 19th century. It remained part of Lagonoy until the year 1816 when San Jose was established under the name of Patrocinio derived from the word "patron" which means "model". Later, the words "de San Jose" were attached to its former name, thus becoming Patrocinio de San Jose . But it was soon shortened to San Jose which is now the official name of the municipality.
May 19 marks the annual celebration of the feast day of San Jose, the town's patron saint.
Must-see Attractions
Calalahan, situated beside the Lagunoy Gulf, is rich in marine life, such as sail fish, dolphin, and anchovy.
Sabang Beach, Sabang, San Jose, Camarines Sur. The coastal tip of San Jose's shorelines, frequented by tourists and travelers bound for the Caramoan Peninsula.
Adiangao
Adangiao is a beautiful barrio with lots to see. You can get here either by jeepney from the Goa Jeepney Terminal towards Presentacion, Garchitorena or Caramoan, or by boat from Barangay Sabang in about 45 minutes to one hour
Adiangao Cave - located in Adiangao San Jose, the entrance to this cave is on the side of a small hill overlooking the sea.

Tagithi Falls is almost two hours away from Adiangao proper.

Pamaypay Falls, also known as Abaniko Falls, or literally Fan Falls in English, located approximately one kilometer from Barangay Adiangao. The falls is near Barangay Ayugao.

Libtong Falls - 50 meters away from Adiangao. This is the favorite swimming area for the children of Adingao

Cawa Falls is called Cawa becuase the falls looks like a big cooking pot.
What to Do
San Jose is surrounded with beautiful mountains, rivers, beaches and waterfalls. It is set amongst rice paddocks and the visitor must be prepared to explore to fully enjoy what the area has to offer.
Accomodations
San Jose has a number of homestay and resort accommodation options for those wishing to stay awhile and relax on its beaches, or for those wishing to overnight on their way to Caramoan. The easternmost barangay of Adiangao has beautiful limestone cliffs set up in the hills overlooking the ocean and town proper. This is reached by boat from Sabang or Dolo port after 45 minutes.
Getting there

From Naga - Take any bus from the central terminal marked "Laganoy", the bus will pass through the towns of Pili, Ocampo, Tigaon and Goa and finally bring the visitor after 1.5-2hrs to San Jose. Alternatively the trip by van takes approximately 1-1.5hrs.
From Legazpi - take a bus to Naga then follow above directions or for a more scenic route via Tobacco, take a bus or van around the spectacular Mt. Mayon to Tobacco then transfer to Goa. This route provides breathtaking scenery as it meanders along the jagged coastline with views out to Ataluyan island and Caramoan Peninsula.
Getting around
Vans and buses frequently travel between San Jose, Goa and Naga from Lagonoy or Sabang port. Within San Jose, jeepneys regularly run to Sabang port and tricycles and padyaks (non-motorized tricycles) are very popular.
Rating:
20 people rated this.