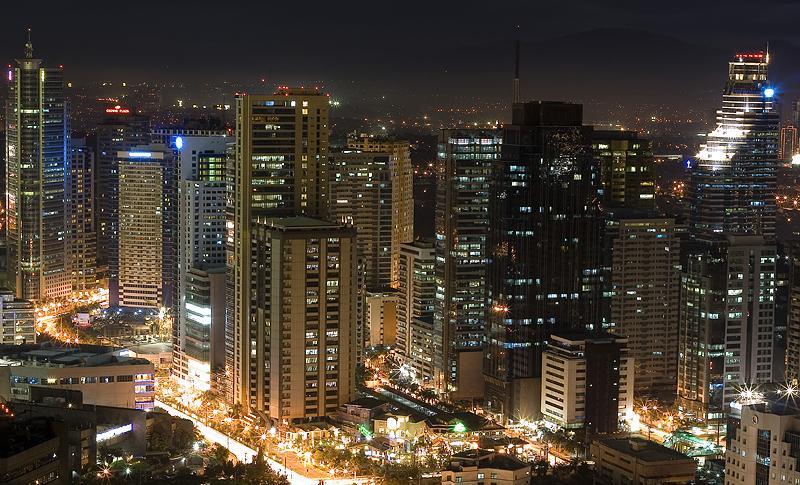 Do you want night-long merrymaking? Well, it's time for you to visit Pasig City and discover its wild nightlife that has been known for many party goers. Are you ready to discover some of the city's famous bars and restaurants? To get you started, I came up with a list of top bars that visitors must visit.

Fab night out at Phi Metro Bar…

If you see stylish types sauntering from the pavement of the corner coffee shop on Metrowalk, more likely they're headed for Phi. This hybrid of a bar and lounge is comfortable most days; you can cozy up to the bar to get your own drink. Weekends are a scene a bit different, though, as the room can get cramped with the city's party denizens. The sign is conspicuous from Meralco Avenue, so if you happen to be cruising by on your quest for a fab night out, Phi offers awesome possibilities.

Carribean Experience at Aruba…

This bar that derives inspiration from the Carribean Island seduces you into heading for your own island escape. The "carribean cruise" begins to take you away with a mix of rhum, pineapple juice and cranberry juice, but "kokomo" gets you there with its concoction of coconut rhum, orange juice, mango juice, and lychee syrup. They also serve some exotic appetizers: the zult (pork ears, deep-fried and chopped) is worth a try, so is the pastechis, which is ground pork in pastry and served with a rich white sauce.

Happy go lucky at Decades…

Notable for its tenure in the bar and club scene, Decades continues to attract a mix of college-age and after-work crowds. The music ranges from ambient to hip-hop on weekends, when it can sometimes get a bit raucous. Still, the bar has remained comfy and appealing, and if it doesn't meet all your expectations, you can happily nibble on some fantastic finger food and cool down with a cocktail or beer.

Pool of beer at Elbow Room…

Initially conceived for yuppies whose formula for de-stressing is a game of pool and beer, Elbow Room has already charged up the package with live music. Here, your sartorial preferences are of no value; a man's rolled up office-shirt sleeves are more the norm than an aberration.

A cruise at Pier One…

This simulation of an enormous yacht feels like partying at the beach sans the waves and sand. The setting has earned substantial merit, and so has its perpetual beer-by- the-bucket promo. Pier One lives up to its concept of a vessel at the dock, being a venue that is committed to just go with the flow. The scene here can be mellow to pulsating.

Taste Chinese' Tiananmen…

This is what Next Door restaurant converts to after 9 P.M. The bar evidently does not shed off its Chinese bearings then, but the ambience is universally appealing. Tiananmen is where and how you discover Chinese accompaniments to beer such as wanton nachos and taro puff. At the end of the evening, the hot congee can liberate you from a drunken stupor before driving home.

Lounge and Club at Alchemy…

This trilevel club has got club-hoppers dizzy with excitement from the resurgence of hip in the city's scene. Boasting of 900 square meters of party area, Alchemy combines lounge and club in one mammoth, uber-trendy destination. The second level attracts a well-heeled crowd that prefers to laze on plush seating and just soak up the vibe, while the third level is committed to serious dancing. The DJ's decks showcase local and international talents who spin hip-hop, funky house and trance Alchemy is where the fashionable and discriminating converge, but no worries of the place getting too hot for comfort. The club has a nitrous system that keeps clubbers cool rather than dripping.

Live Music at Silver City…

The al fresco area of the mall that is lined with restaurants, bars and a coffee shop becomes stage to some of today's more distinguished solo acts and bands beginning 9 P.M. Silver City maintains a robust crowd that enjoys being in shirts and flip-flops alongside those in jackets and heels. The likelihood of running out of options for a drink is nil; you only have to think of how much you can handle.

Districts of Tiendesitas…

The shopping mega-complex that rivals the major shopping venues in Bangkok transforms into a music venue at 9 P.M. There is little distinction between the scenes here and at Silver City, but at least shoppers here can spend the entire day scouring the shelves and racks, and still look forward to staying till the evening.

--- :)

Pasig City is indeed a great place when it comes to wild nightlife and party scenery. I am sure one of these days the city will be one on your top list of must-see destinations.

Getting around

For a reluctant tourist, the optimal way of going about the city may be hopping into a cab and allowing it to take you on a perfunctory tour. On the other hand, going by any of the public transports available affords you a full experience of Pasig City, teeming with culture and heritage.
Rating:
0 people rated this.