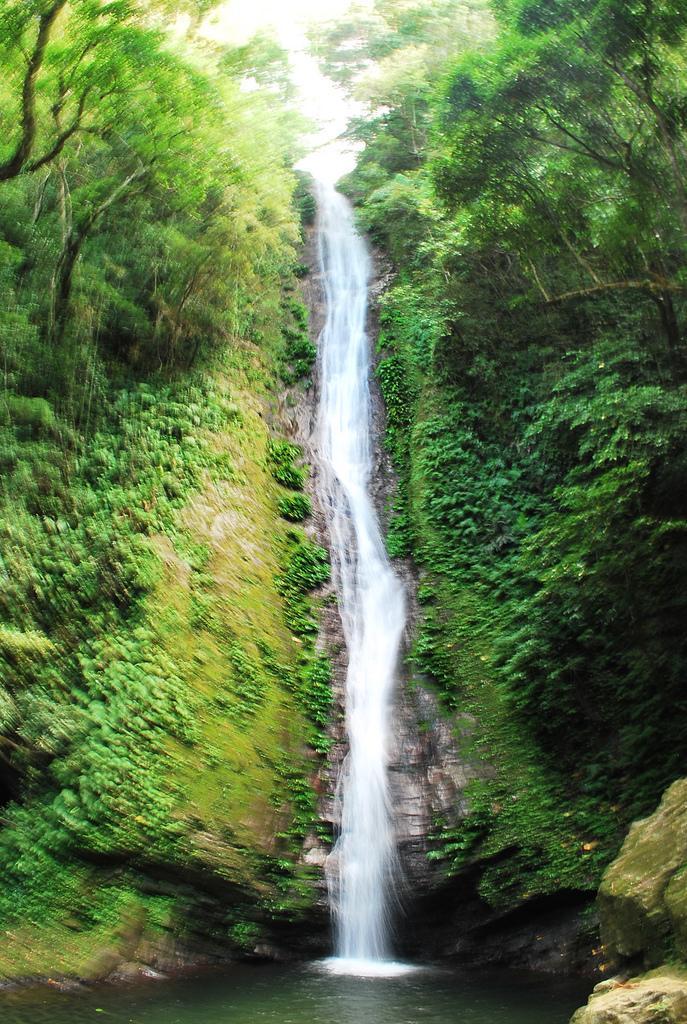 Pagudpud bears out the perfect creation of the Creator. It is famous for its beautiful beaches and natural wonders. The province is known as the "Haven of the North" because it is located at the northernmost tip of Luzon. Despite its location, tourists seek out this small coastal town of Ilocos Norte as a must-see destination. Pagudpud's peaceful communities, rich and unspoiled natural resources, and the absence of mass tourism make the place even more visit-worthy.

A must-visit destination in Pagudpud is the 80-foot Kabigan Falls. It is located at the eastern part of Barangay Balaoi. It is surrounded by thick forest and has a concaved basin. The falls is approximately 1.8 kilometers away from the national road and requires travelers a walk of about 30 minutes.

Tips: Just to be safe, you need a tour guide in your hike to Kabigan Falls. Although it is a hard trek before you embrace the falls, trekking is not boring because of the fabulous views of the thick foliage, farms, and native huts. Other exciting things you may experience is river trekking; you need to get across the river through a narrow makeshift bridge. There are also slippery boulders on your way to the falls, so be careful.

Tips and Great Trips to Kabigan Falls!

Ilocos road is well maintained and doesn't often have traffic. So even if it's a far and difficult travel, the ride is relaxing. From Manila there are many ways to travel to Pagudpod.
• By Land: Going to Pagudpud from Manila is a 10-hour bus ride. Florida Bus Line has a direct trip to Pagudpud daily, and its terminal is in Sampaloc, Manila. Partas, Baliwag, Fariñas, and other bus companies offer Manila-Laoag trips. From Laoag, it is a two hour jeepney/bus ride to Pagudpud.
• By Air: Philippine Airlines and Cebu Pacific fly to Laoag from Manila; travel time is an hour, more or less. From Laoag, jeepneys and buses bound to Cagayan pass through Pagudpud.

From the Pagudpud town proper, you may hire a tricycle to take you to Barangay Balaoi. Travel time is roughly 30 minutes.

Accommodations in Pagudpud are also available. There are lots of inns and hotels throughout the town offering comfortable rooms and cottages at a reasonable price.
• Kingfisher Sand Sea Surf Resort - Sitio Ayoyo, Brgy. Caparispisan, Pagudpud (Ilocos Norte), Ilocos Region, Philippines
• Terra Rika Beach & Dive Resort - Saud, Pagudpud (Ilocos Norte), Ilocos Region, Philippines
• Pannzian Beach Mountain and Resort - Barangay Pancian, Pagudpud (Ilocos Norte), Ilocos Region, Philippines
Rating:
0 people rated this.