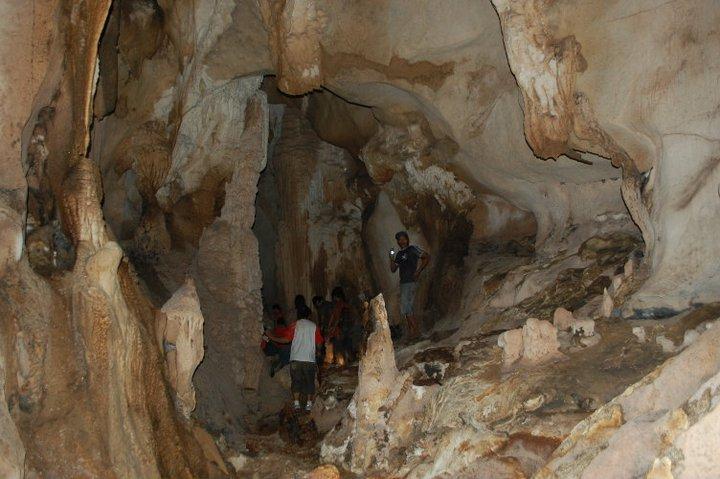 Ugong Rock is a geologically significant landscape that will delight mountaineers, rock climbers and nature enthusiasts.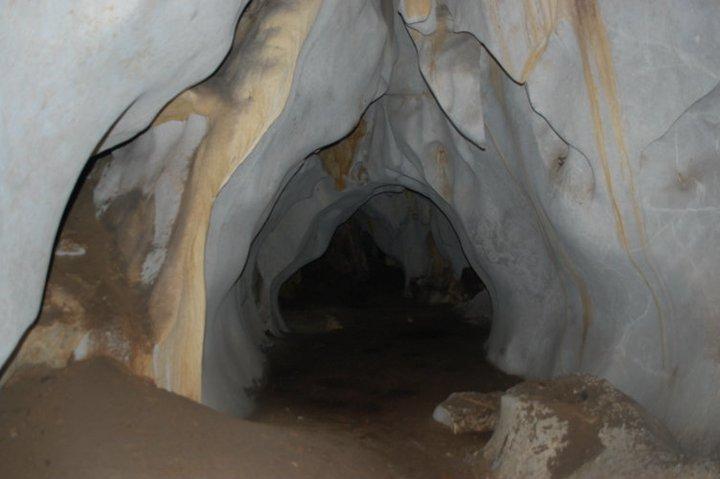 Trained guides must be available when exploring these sites. St. Paul Park rangers can likewise assist adventurous travelers. It's located at Baranggay Cabayugan and Baranggay Tagabinet.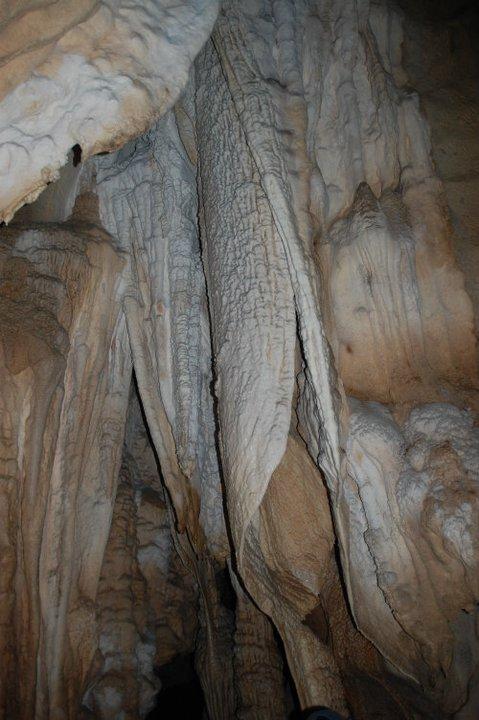 More of Ugong Rock…
Many spelunking enthusiasts frequent the island of Palawan not only for its white sand beaches and natural wonders but also to have a thrilling adventure. The island is one of the best destinations spot when it comes to spelunking; it is because of Ugong Rock, a 75-foot limestone formation in the middle of farmlands in Barangay Tagabinet.
Why is it named Ugong? Legends once tell the story why these rocks named that way. The word "ugong" stands for the reverberating sound (similar to a bell) that stalactites produce inside the cavernous structures of Ugong Rock when hit or pounded with the knuckles or the palm.
Caving the Ugong Rock is quite hard but reaching the top will surely blown away all of your tiredness. The spectacular view from the top and the lush green forest will make you forget the difficult and exhausting climb. And it is not the end of your adrenaline-pumping adventure, because another attraction added to Ugong Rock is the Zipline – the 380m cables emplaced on top of Ugong Rock and connected to a pole which is several hundred meters down the west side across a farmland.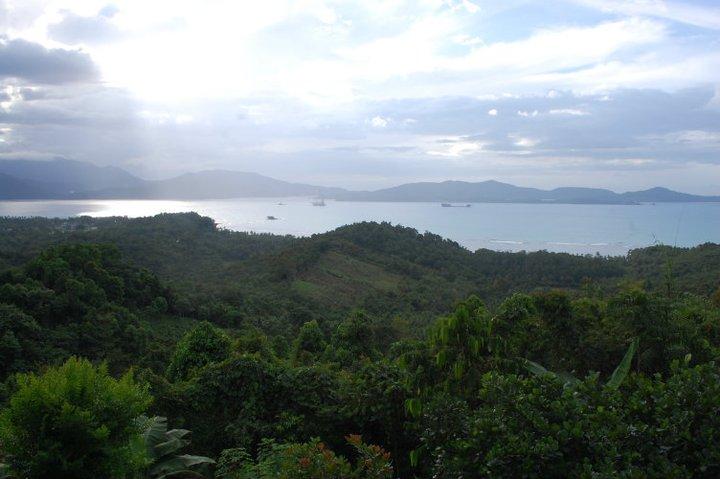 Remember: For you to able to go to the Zipline area, you have to get inside the rock and climb up to its top. The fee is P450 which includes spelunking (P200) and zipline (P250).
Zipline at Ugong Rock

How to get there
Ugong Rock can be accessed from the city of Puerto Princesa within two hours or less by van or any land vehicle. The limestone formation is just a few hundred meters away from the main road to Sabang.
Rating:
3 people rated this.